First unveiled in February 2012, the Tesla Model X SUV features gull-wing doors, a front mounted trunk, and seating for seven. With an unofficial 0 – 60 time of 5 seconds, the Tesla Model X shown at the North American International Auto Show in Detroit is garnering a lot of attention and a lot of pre-orders from buyers laying down a $5,000 deposit.
Based on the four-door Tesla Model S sedan, which was also in the Tesla booth at NAIAS, the Model X features all-wheel drive. The optional dual motor all-wheel drive system is comprised of electric motors mounted on both axles. When so equipped, the Model X produces 50 percent more torque and is capable of posting sub-five second 0-60 mph times.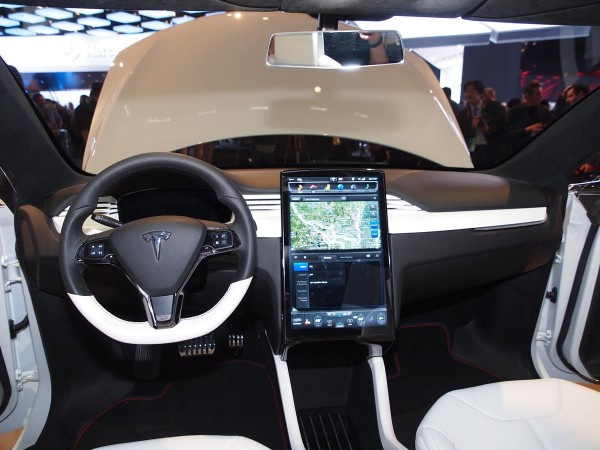 The Model X also exhibited Tesla's updated in-car control center that is Linux based and has a huge 17 inch capacitive LCD touchscreen. Tesla's control center allows the driver to manage features such as climate control and audio functions, as well as navigation using Google Maps. Programmable driving settings allow drivers to optimize the "ride feel" and enhance the drive experience with sounds of a car with a real engine.
Deliveries for the Tesla Model X will begin in 2014 according to our sources at Tesla.