We knew someone was going to drive off with Bubba Watson's Ford F-150 Raptor and that someone was Charles Shepard of San Antonio. Charles had entered our sweepstakes simply by downloading the eBay Motors mobile app, creating an eBay Garage profile and uploading a photo of his 350Z to his eBay Garage.
Below is Charles' first impressions after taking delivery of his new F-150 Raptor this week:
"Seeing is believing, I drove it to work yesterday. Had to show it off to everyone. Got so many compliments. Every one asked how I won. So I told them I downloaded the mobile app, joined eBay Garage, put my car pic in (upsidedown) damm iPad, and was entered in the sweepstakes. Pretty much that simple."

"Now I am the Grand Prize Winner, Thanks eBay, and Bubba (Gerry Lester) Watson. Really love the Raptor, so does my 18 year old son Kevin. Had to show all his friends."
Charles is a frequent buyer on eBay (eBay member: whitecap234) and often uses eBay Motors to purchase aftermarket parts for his 2005 Nissan 350Z Roadster. With the deals he found on front and rear spoilers, tires, CAI, exhaust kit, and much more, Charles knows where to look first when thinking about purchasing parts and accessories for his Z.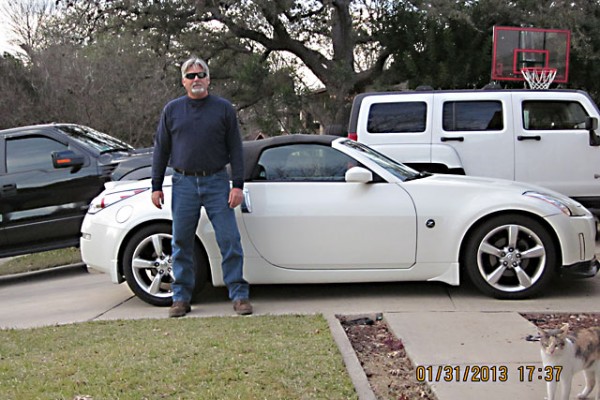 Visit our eBay Garage. We designed our community so you can check other members fabulous vehicles. Want to share photos and customizations with others? Create your own eBay Garage profile making it easier to find parts and accessories for your ride. Use our mobile app to find the right accessory or share a photo of your new part.