It's safe to say that eBay Motors has completely changed the way millions of people buy and sell cars — and car parts, accessories and collectibles.
Most car transactions used to be very local, and it was rare to buy a vehicle that at the other end of your state — or the world.
But now many of us are global car buyers and sellers on eBay Motors. Some of us, like Keith Martin, publisher of Sports Car Market and American Car Collector magazines, are veterans at the game.
Some of us are newbies, and that's always a weird place to be. So, here are a few things we've learned about buying and selling cars on eBay.
Selling
Keith Martin has bought five cars on eBay and sold another 10 or so. All told, he now has 212 transactions on eBay, including an inflatable turkey he just bought for his yard.
Here are Keith's tips for selling a car:
Be thorough and honest in your description. I suggest dividing your comments into "strengths" and "weaknesses" or "pluses" and "minuses."
Avoid flowery language. People want to buy cars from people, not from meaningless prose about how: "The 1965 Mustang turned the American auto industry on its ear." Really? All I want to know is whether THIS Mustang has rust in its rockers.
Post good pictures. I am not a fan of posting hundreds of photos, but I think good ones of the exterior, interior and underside (especially the underside) are critical.
Set your reserve reasonably. If you really will take $15,000 for your Mustang, don't start with a reserve of $20k and figure you will lower it later. Set your number at the absolute bottom you will take and sit back. After all, you really do want to sell the car, right?
Make it very clear that once the auction is over, the new owner owns the car, no ifs, ands or buts. The time to have a car inspected is NOT after the auction, when all the other bidders have gone on to something else. The time to have it inspected is DURING the auction. Buyers need to know that placing a winning bid is not "buying an option to decide if they really want the car or not." Placing a winning bid is committing to buying the car, period.
Buying on eBay
At Sports Car Market, we believe that buying a car is more fun that selling a car — especially if you've wanted this car for a long, long time. And that brings us to our first tip, which is to figure out what make and model of car you want — and then keep logging onto eBay until you find one that makes your heart race.
Searching and scrolling through eBay's massive selection of cars is easy, as you can use the search tool, and it will bring up all the cars that fit your criteria. Sooner or later, your car will show up, as eBay sells a classic car every four minutes. That means lots of cars get sold – and listed – every day of the year.
Use the "watch this item" tool to track sales.
Try to resist bidding on a car that kinda sorta is what you want. Find a car you really want before you bid.
When you do find an interesting car, read the seller's description very carefully — and look at the photos very carefully. Do you see rust? Is there a lot of oil or grunge on the engine? Or is the underside clean and clear of rust? This auction of a barn-find 1962 Porsche 356B coupe is a good example of a thorough set of photographs. The written description is not extensive, but the seller provides a link for an email or telephone contact.
If you still like the car after reading the description and examining the photos, make the call and talk to the seller. It's a good idea to make a list of questions before you pick up the phone. It's also a good idea to check out the seller's feedback rating. This is a giant marketplace, and bad eggs get thrown out the door pretty quickly.
Ask the seller if you can cancel a bid if the pre-purchase inspection shows the car has too many problems. It's usually best to get the inspection done before placing a bid.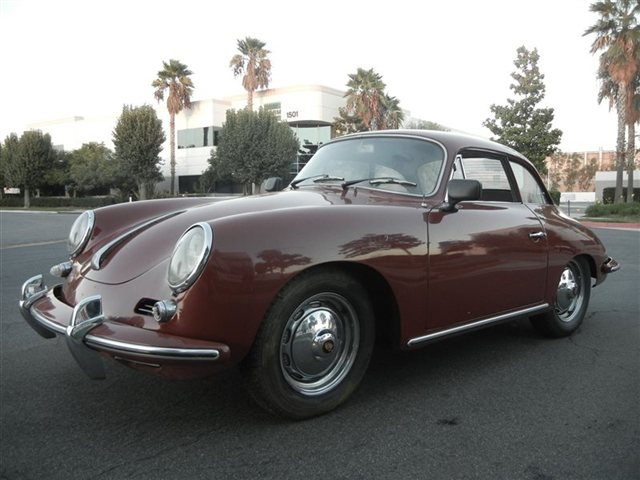 It's also a good idea to see if there is a AutoCheck vehicle history report, which is available from eBay. In fact, eBay offers fraud protection, vehicle history reports, and inspections. Just go to the Customer Support tab at the top of the page.
If the seller answers all your questions — and you're still interested — try to arrange for a pre-purchase inspection, especially if the car is collectible or if unforeseen repairs may cost a lot of money. Some sellers have no idea that their car needs a lot of work on the suspension or the power train, but you, as the buyer, should find out before placing your bid or bids.
It's usually pretty easy to find a local mechanic who will check out the car. And eBay offers the Inspect My Ride program to buyers. Inspect My Ride is a 150-point inspection of the car you're interested in.
Check sales of similar cars on eBay through www.collectorcarpricetracker.com, which tracks hundreds of thousands of eBay Motors sales. This free service from us here at Sports Car Market will give you an idea of what the current market is for your car.
Don't forget to add in travel or delivery costs. It's always nice to pick up your car yourself. If you decide to fly out for your own inspection, buy round-trip tickets, as they are often less expensive that a one-way fare — and you've got a way home if the car doesn't pan out.
Resist the temptation to stay in a bidding war when the numbers travel north of the car's value — or your budget. Don't go underwater on a car, especially as chances are good that you'll get another chance on another car really soon.
Follow these tips, and you'll find that buying and selling cars on eBay is fast, efficient and fun. You may even find yourself checking eBay every day, just like all of us do here at Sports Car Market and American Car Collector.
Matter of fact, I'm in the market for a fairly clean 1968-72 Chevrolet C-10 pickup right now….