Updated: Aug 7, 2014
The death of our former president was a traumatic moment for our nation, one that hurt many of us deeply. He was arguably a charismatic president, with many interesting tastes. His Lincoln Continental limousine has since become immortalized due in part to its notoriety in his death, and is a now car that couldn't be disassociated with that notable president. It's almost akin to James Dean being forever associated with his Porsche 550 Spider.
Despite the dark nature of cars that are associated with a person's death, sometimes people embrace the charisma associated with the legacy of those fallen and their objects. Like Jimi Hendrix's 1960's Olympic White Fender Stratocaster, so despite some people's untimely deaths, legends live on.
"JFK, blown away, what else do I have to say?
We didn't start the fire,
It was always burning,
Since the world's been turning."

-Billy Joel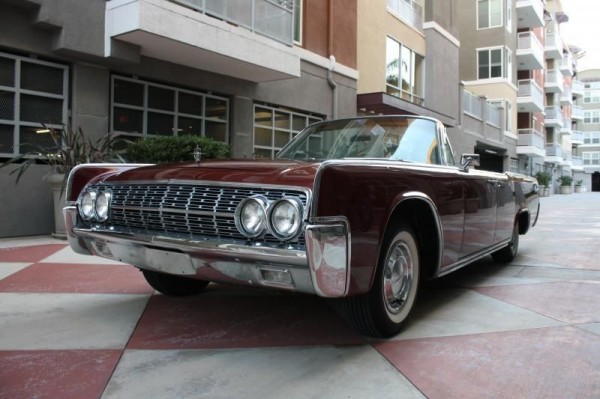 The 1961-1963 Lincoln Continental will be forever associated with Camelot, with the Kennedys, and with the optimism of the early 1960's, that took a darker turn on that tragic day in 1963. But, like our fallen former president that car has a lot of charisma and a lot of staying power too. A 1961 version was utilized in the famous television show "Entourage" as Johnny "Drama's" car of choice. It was a vehicle from his past, which made it into his present, and one he cherished despite its occasionally dilapidated condition. If not a vintage Cadillac, a Lincoln of this vintage would be next on many people's list of classy classic vehicles.
So why did we choose a Lincoln Continental from 1962? Because, it is one of the best in the Lincoln Continental range. In contrast the 1970's Lincolns became bloated boats, and in the 1950's as beautiful a car as they were, those didn't have the JFK connection. If you really think about it few other Lincolns have made such a wave in history other than this historic and timeless model
Today's 1962 Convertible appears to have been quite well cared for with a cosmetic restoration in 2008. It also has wide white walls, which we are suckers for on nearly any period correct car. The paint job also seems to have held up quite well at least by the pictures provided, and the description of the car's condition is quite thorough.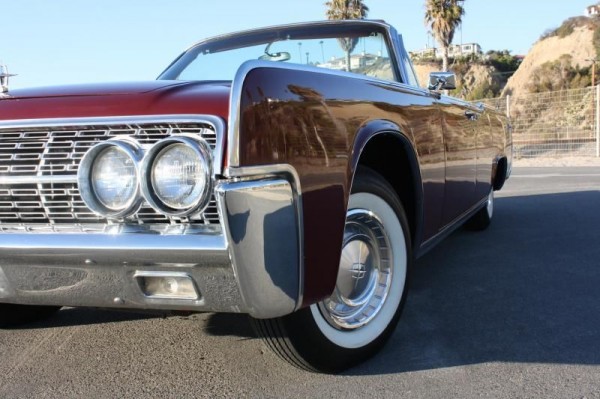 Can you picture yourself cruising down the boulevard in this classic beauty? We think so. Don't delay. Auction listing ends on Aug 07, 2014 19:42 (PDT): 1962 Lincoln Continental Convertible