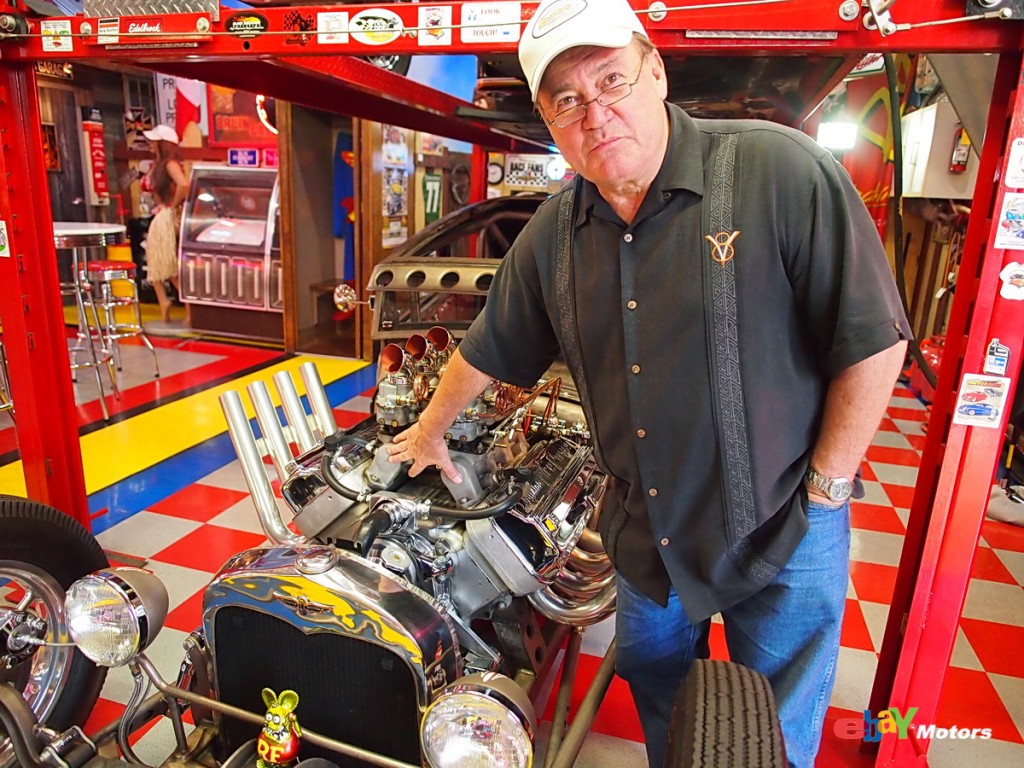 Upon walking into Sparky's Garage, I nearly had a heart attack when my ears were assaulted by the machine gun staccato from the uncorked Rat motor parked just inside the entrance. Holy American Graffiti, Batman! I just landed in one of the most dedicated garages owned by a true hot rod enthusiast that is fortunate enough to live out his dreams in full living color and at rock concert levels.
The story behind the "The Money Shot" is that the car was purchased on eBay and 70 percent of the parts were sourced from eBay Motors.
So many cars, so many stories. The 1930 Packard, nickname "The Rose", is a beautiful example of the dedication and craftsmanship that went into its restoration. The burgundy colored diamond upholstery is made of stingray skins that were hand picked and dyed. Getting the patterns to match took hours of sorting through stacks and stacks of stingray skins.
When the panels were dipped for  paint preparation, bullet holes were found targeting the passenger in the right rear seat. One can only imagine who was sitting in the rear seat back in 1930.
Sparky is a die-hard hot rod fan and has a rich collection of cars in pristine show condition. Even the garage is a living memorial to all things automotive.  A lot of the memorabilia and neon signs are eBay finds. Everywhere you turn, the garage is filled top to bottom with hot rod collectibles and tokens of an era that would make James Dean smile.