The SEMA (Specialty Equipment Market Association) Show is the premier automotive specialty products trade event in the world. This annual event brings tens of thousands out to Las Vegas, NV in a four day barrage of automotive overload to the senses. Whether you're into high performance, cars, lifted trucks, lowering, lighting, audio, or big wheels and tires, SEMA has something to amaze and excite you. From debuting the latest products to inspiring future trends in the market, the SEMA Show is the place to see what's going on in this industry. In addition, the SEMA Show provides attendees with educational seminars, product demonstrations, special events, networking opportunities and more.
SEMA Show 2011 drew more than 60,000 domestic and international buyers. eBay Motors will be there once again this year, expanding on last year's booth space to showcase the BUILT vehicles, our mobile app, and more importantly — engage with our community of sellers and buyers.
This year we are expanding our presence and will have both indoor and outdoor booths. The inside booth is located in North Hall (booth #11917) and is huge. The outdoor booth is located outside in the DUB Live area in front of South Hall (booth #63036) and will be used to showcase the BUILT vehicles.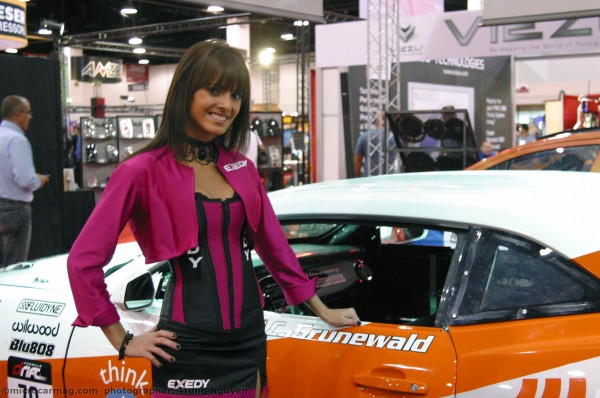 Photo credit: microcarmag.com / Trung Nguyen
Make sure and check out our Facebook page and Twitter handle (@ebaymotors) to get updates from the show. We will be posting up new products and some of the baddest builds being displayed at SEMA!
Note: The SEMA Show is a trade-only event and not open to the general public.