Grand Am Rolex Sports Car Series at Mazda Raceway
The pole-sitting team of Richard Westbrook and Antonio Garcia/No.90 Spirit of Daytona Racing Corvette DP took the lead and won the Continental Tire Sports Car Festival feature race and earned its third victory, making it the only DP team with three wins this season.
Despite the Spirit of Daytona team turning the fastest race lap of 1:22.478/97.684 mph on Lap Four, the margin of victory was.3.878 seconds.
"It was a fantastic day and very much needed; we are coming on the back end of a really bad run. The morale was pretty low after the last few races. It was just a fantastic weekend at a fantastic track." – Richard Westbrook, No. 90 Spirit of Daytona Corvette DP.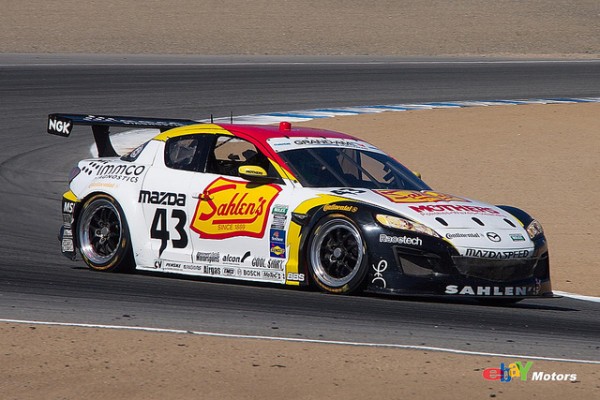 In the GT class, it was Dane Cameron/No.43 Team Sahlen Mazda RX-8 who brought it home just ahead of Jeff Segal and Emil Assentato/No.69 AIM Autosport Team Ferrari 458. Third in class were Andy Lally and John Potter/No.44 Magnus Racing Porsche GT3.
"We've won in every class in GRAND-AM that we've run in so to get this win before we go on to prototypes is great. It was a spot on job for the team the whole race and a great job by Dane to bring it home." – Wayne Nonnamaker, No. 43 Team Sahlen's Mazda RX/8.
Grand-Am Rolex Sports Car Series Results:
DP 1st: Richard Westbrook and Antonio Garcia, No. 90 Spirit of Daytona Racing Corvette DP
DP 2nd: Jon Fogarty and Alex Gurney, No. 99 GAINSCO Auto Insurance Corvette DP
DP 3rd: Ryan Dalziel and Alex Tagliani, No. 8 Starworks Motorsport Ford/Riley
GT 1st: Wayne Nonnamaker and Dane Cameron, No. 43 Team Sahlen's Mazda RX-8
GT 2nd: Emil Assentato and Jeff Segal, No. 69 AIM Autosport Team FXDD Ferrari 458 Italia
GT 3rd: John Potter and Andy Lally, No. 44 Magnus Racing Porsche GT3 Cup