As we prepare for our live chat with the BUILT from eBay team tomorrow, we thought we'd familiarize you once again with the vehicles.
Click this links below to view the eBay Motors Garage profiles of each vehicle.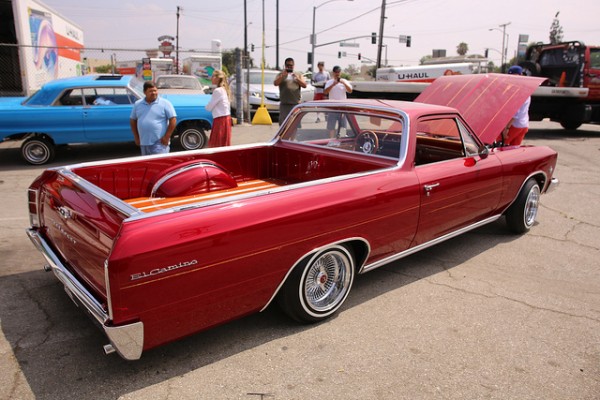 1966 El Camino
Of the four vehicles involved in the BUILT from eBay challenge, the '66 El Camino chosen by Team Lowrider's Duran's Quality Painting may have been the one in the worst shape on the outset. When it was delivered, the El Camino's driveshaft was in its truck bed and the engine was completely done for. The close-knit crew at Duran's would have to make smart eBay Motors parts purchases to make the build right; it's safe to say they did a great job.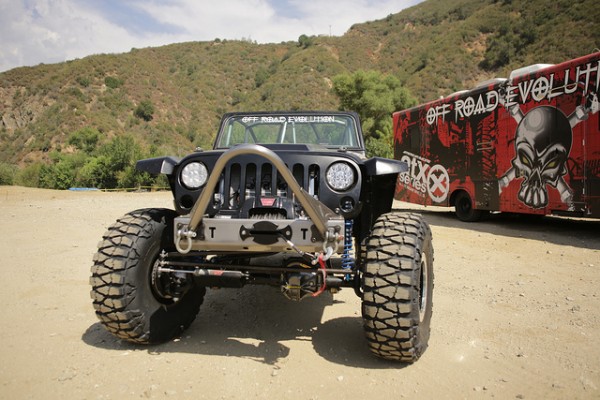 1970 Jeep Jeepster
The Off Road Evolution crew took on the BUILT from eBay challenge in a big way, coming through with a rough-and-ready machine built off of a rarely-seen 1970 Jeep Jeepster Commando. The Commando was an unlikely candidate to become a rock-crawling, river-fording monster, but the Team Four Wheeler gang took eight weeks to spin straw into gold. Muddy, dusty gold.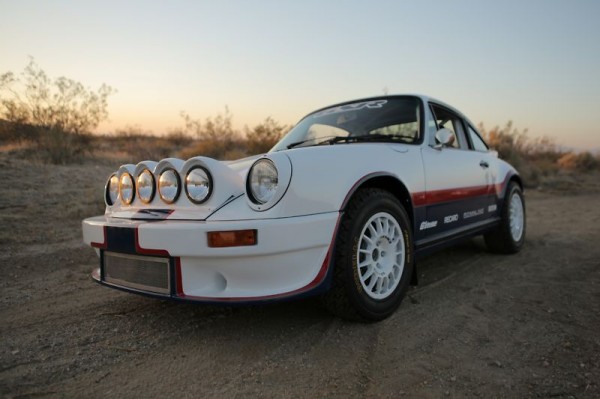 1984 Porsche 911 Carerra
For the Team Eurocar crew at GSR Autosport, the start of the BUILT from eBay challenge was both easier and more difficult than the other teams. GSR's 1984 Porsche 911 Carrera arrived in better shape than the other three cars in the challenge, so what do you do with eight weeks to rebuild a car that doesn't necessarily need rebuilding? Well, GSR decided to simply have some fun and turn this 911 into a 70s rally-inspired on/off road beast.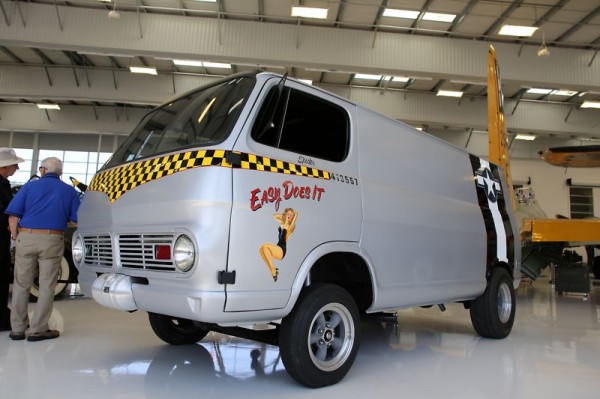 1968 Chevy G20 Van
For Brian Mackey of Mackey's Hot Rods in Huntington Beach, California, the BUILT from eBay challenge became more than a fun project with a very tight deadline — it became personal. Team Hot Rod's 1968 Chevy van is a tribute to Richard "Spider" Smith, a friend of Mackey's grandfather who served as an aviator in World War II. The van was converted into a WWII-fighter jet inspired dragstrip monster; but it didn't come together easy.