Those of you who are familiar with shopping for a new car know about the expensive infotainment and navigation systems that come as optional equipment. These fancy, high-tech electronic systems are nice to have, are fully integrated with the dashboard, and ergonomically getting better with each iteration.
The flip-side is that most factory-installed navigation systems are still a challenge when it comes to inputing destinations, have a lot of features we don't really use such as weather alerts and sports scores, and charge us a subscription fee if we want real-time traffic updates via satellite. Plus, you are stuck with that version until you get another car because updating the software involves way too much work provided that system even has the capability to begin with.
Now all that has changed with Chevrolet's MyLink system. A system that is flexible as you are and can communicate with the apps on your smartphone so you're not stuck with the same old version for 5 years. Not only is the MyLink more flexible than other in-car infotainment and navigation systems, it comes as standard equipment with most of Chevrolet's line-up, including the Chevy Spark and Sonic.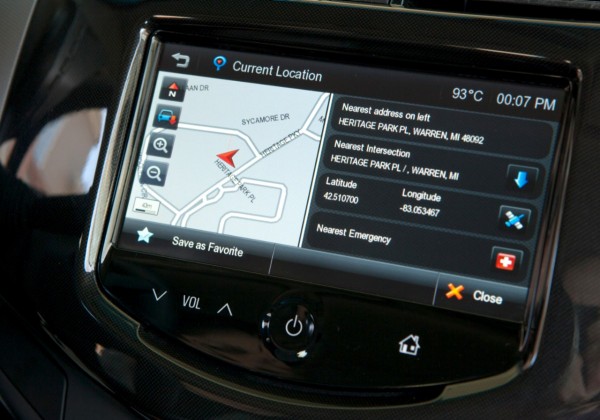 As new applications are added to MyLink, such as TuneIn which was announced in September, existing MyLink users also get to use TuneIn's global network of more than 70,000 radio stations.
If a Spark owner wishes to access TuneIn, all they have to do is download the free app to a compatible smartphone and connect the phone with MyLink. No complicated firmware update where you have to make an appointment at the dealership. And no extra charge for the new service.
With rental cars, they normally are outfitted with AM/FM stereo tuners and in-dash CD players. In the age of iPods and MP3 players, who carries their CDs when traveling?
Want navigation with your rent-a-car? That costs extra or you bring your own Garmin for the trip.
The "a-ha" moment came when we rented a 2013 Chevrolet Cruze with MyLink during our visit to Gainesville, Florida for the $2012 Grassroots Motorsports Challenge. Coincidentally, we had just finished a download session of MyLink's capabilities and features at a Chevrolet media event the day before arriving in Gainesville. Driving in a new town on unfamiliar roads late at night was a breeze using the Mapquest app on my phone. It was much easier viewing the map on the car's 7-inch touchscreen display, along with the turn-by-turn directions being audibilized through the car's speakers. A big improvement over driving distracted trying to read the map on the 3.5-inch screen of my iPhone and barely hearing the instructions from the phone's speakers.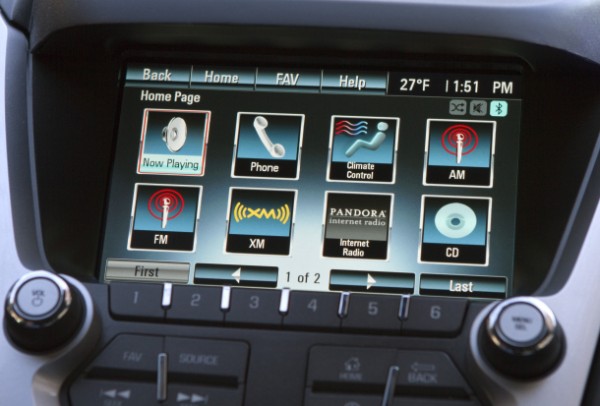 Why bother with scanning the local radio stations to hear our favorite music? Our smartphone could stream Pandora through the car's speakers. Just the ticket for enjoying our personalized music on the road.
In-car infotainment has dramatically changed in just the past few years as automakers scramble to add connected features and apps. But it hasn't changed fast enough to keep up with consumer electronics and expectations. Chevy MyLink is an example of how automakers can stay ahead of the tech curve by relying on the features and data connection of a tethered smartphone. It's also an example of how, in the future, a $15,000 car could have infotainment features that are very similar to those costing ten times as much.
After returning the rental car and having a real-world experience with MyLink, we believe GM engineers are on the right track. The system is affordable, flexible, and expandable with its growing list of apps. Now, when will the other car manufacturers see the light?
###
Chevrolet Vehicles Now Equipped with MyLink