Likes:
Supercar exclusivity for a fraction of the cost
Explosive performance from a V6
Easy to drive even for novices
Dislikes:
No manual transmission option
Lackluster exhaust note
Niche street-cred
The 2014 Nissan GT-R® is a supercar that currently holds the crown as Asia's only hyper-performance production model. It offers dynamics on par with cars like the Porsche 911 Turbo, Audi R8 V10 and Ferrari 458 Italia, but for tens–and in some cases hundreds–of thousands of dollars less. That's earned it a reputation for being a budget-exotic sports car. It first debuted on the American market in 2009, and it produced 480 horsepower and a 3.5-second 0-60 mph time. Since then the car hasn't seen much change outside, but there have been improvements made both inside the cabin and under the hood. The modern GT-R® is good for 545 horsepower and a brutal 0-60 time of only 2.7 seconds. And that, friends, makes it one of the quickest cars on the planet, and the fastest car on the market with a base price of less than $100,000.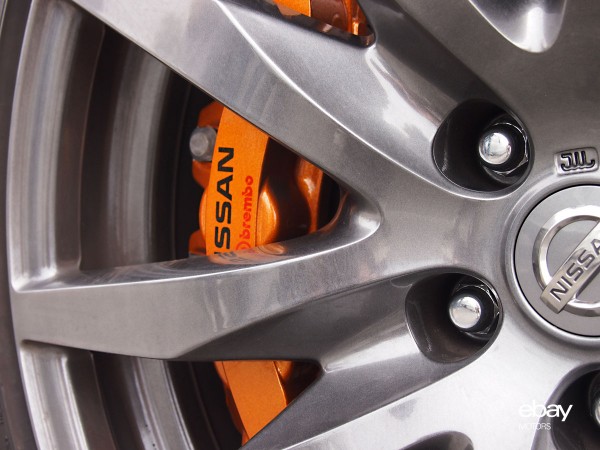 Neapolitan Flavors
For 2014, the GT-R® is offered in three trims: Premium, Black and Track. All three include the basic ingredients for the car's performance: a twin-turbocharged 3.8-liter V6, Nissan's ATTESA E-TS all-wheel drive system, a dual-clutch automatic transmission, and 20-inch wheels with a set of very grippy tires. Cynics have complained about previous models' interiors, so Nissan now offers a $4,000 premium package that adds plush, red semi-aniline leather to the seats, dash, doors, steering wheel, and shift knob. There's also a cold-weather option with all-season tires. Step it up to the Black trim to gain lighter-weight wheels, Recaro seats and a carbon fiber rear spoiler. The Track trim gets all of those options, in addition to a race-tuned suspension, brake-cooling air inlets in the front bumper, blue/gray two-tone front seats, and the rear seats are removed to save weight.
Don't be fooled about the car's proportions, either; the Nissan GT-R is larger than it appears in photos. It's a four-seat car with room for two adults and two children. By comparison to a 370Z, the GT-R® is longer, wider and lower, and it needs to be. This car's design is born of necessity: aerodynamics, speed, grip and downforce. With that in mind, the tuner-style rear wing is a functional, intended to help keep the back of the car on the ground at high speeds.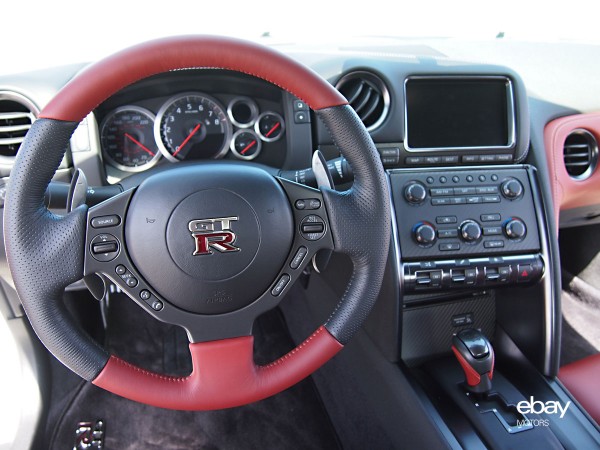 Easy, Terrifying
There are a few cars on today's market that offer what we would consider to be dangerously affordable speed, and the GT-R is one of them. However, unlike other cars like the Shelby GT500 or Corvette ZR-1, the GT-R® uses electronics, software and a meticulously-engineered all-wheel drive system to wring all 545 horses out of its engine, with little left to waste.
With that in mind, this Nissan's 2.7-second 0-60 is attainable to pretty much anyone, regardless of driving experience. It doesn't require the ability to drive manual, there's no need to go to a driving school. Just flip the switches to "R" and hit the gas pedal. We're convinced that the tires must be coated with Gorilla Glue, too, because the traction in this car flirts with the line of insanity. It comes from a blend of the adjustable suspension, AWD system and R-spec tires, and you can essentially just point the GT-R where you want it to go, push down on the accelerator, and go. The sensation is more like a roller-coaster cart securely flinging you around turns than anything else we've ever experienced with tires. It's not drifting, just going. For the go-fast enthusiast, it's perfect, but we still recommend that you spend some time in a few performance courses before you decide to beat on this car.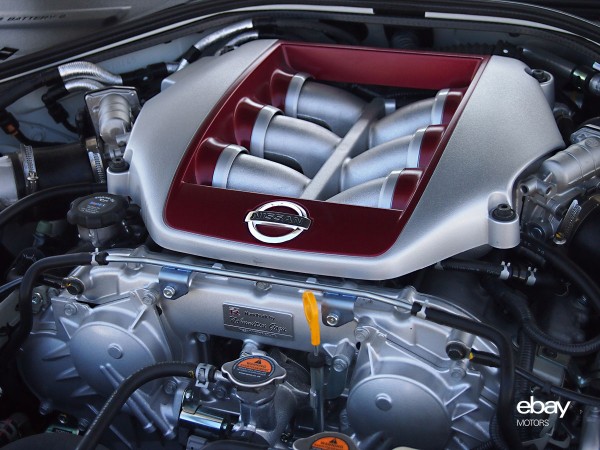 We had the chance to visit Nissan's corporate headquarters in Tennessee and take off into the Appalachian foothills with a 2014 GT-R® Premium. It's the kind of car that preferred long, sweeping turns and embankments over twisty mountain passes, but those turns could be handled at hyper-legal speeds. After a day on the skyway, we took the car out to dinner, where we were surprised by the reactions we received. Valets asked permission to park the car out front, while bystanders mentioned that they had never seen a Nissan like that before. We were even asked if the car was a Japanese gray-market import, and we might've fibbed about using the gray-market to get it into the States. People asked to sit in, admired its crimson interior, and hooted as we drove away.
We've come to really appreciate the GT-R®, from its comfortable, livable interior to its blistering performance. While drivers may not earn the same level of street credibility that you'd find in an Italian brand, there's no question that the ride to and from work will be each day's highlights. Plus, the joys of owning a car with legitimate track capabilities are always worth it. If you're shopping for a second or third exotic car, the 2014 Nissan GT-R® would make for an interesting addition to your collection, but if you're looking to stretch your budget to put your very first supercar in the garage, the GT-R® may be the perfect set of training wheels for you.