Likes:
Possibly the most beautiful American vehicle ever built
Spacious, comfortable interior and great attention to trim detail
Plenty of power with great low-end torque, but with eco-friendly drive modes
Perfect balance of new technology and classic American muscle
Dislikes:
Bright yellow Vette feels like a ticket magnet
HUD has limited customization options
Rev-matching switch in paddle-shifting spot seems an odd fit
The American sports car has been in an awkward teenage stage for years. It's trying to find its place in a flood of import vehicles where it started to look like American manufacturers could only win in trucks and SUVs. Mustangs, Challengers, and Camaros all seemed to be struggling with how much of their past to hold onto and how they could fit into an evolving vehicle landscape.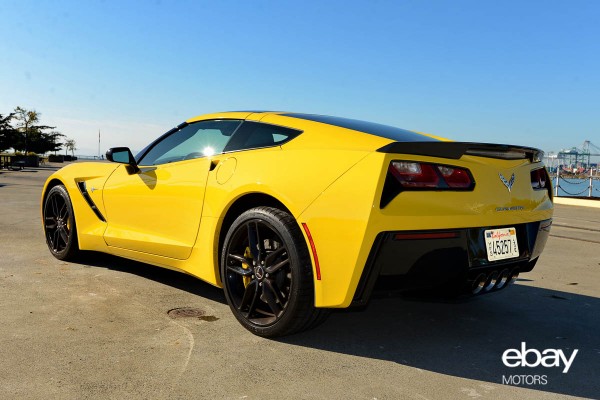 Enter the C7 Corvette. Chevrolet has quite possibly found the perfect blend of mixing old and new with the 2014 Corvette Stingray. Great for feeling the adrenaline-pumping raw power of 455 ponies but flexible enough to get 30 mpg cruising on the freeway. The new Vette has redefined what American muscle should be with a design that harkens to its classic roots, but looks perfectly comfortable along top-of-the-line modern sports vehicles. And starting at an MSRP of $51,995, it's arguably the best value in its class.
Design
Our test model featured the not-so-subtle 'Velocity Yellow' that looked great and garnished a lot of attention, but was also cause to maintain a wary eye on that speedometer. At the same time, the bright color gave all the more reason to gawk at a virtually flawless exterior redesign for the Corvette. The car is eye candy, plain and simple. From functional but sleek air intakes, to the central quad exhaust, the body was built to be admired.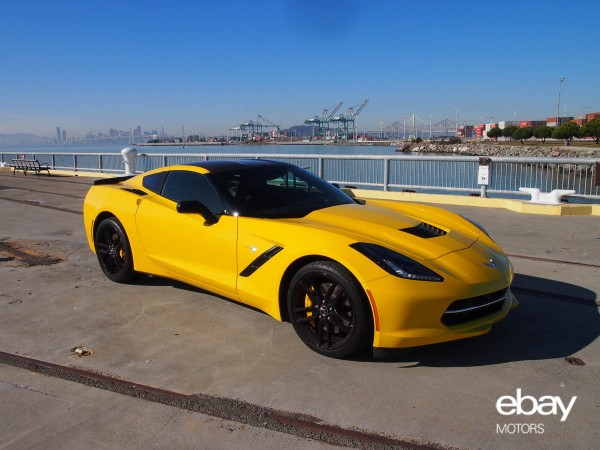 The interior matches the level of mastery that the exterior achieves, too. Our package included the carbon fiber trim, which was certainly attractive, though we debated on whether it would be worth the additional cost versus the standard interior. Contrasting stitching on the leather interior was a nice touch and everything about the inside felt high quality. Sharp angles remind you you're in a sports car while smooth surfaces suggest touch of luxury. Overall, there is simply very little to find wrong with the look and feel of the C7.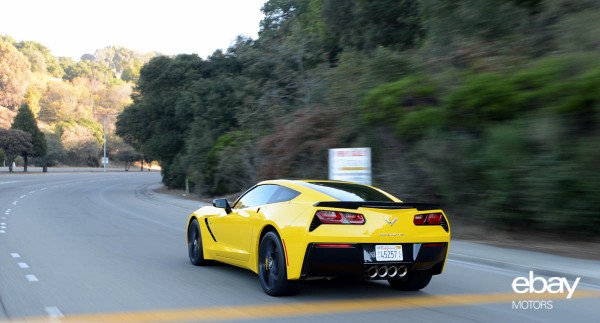 Our vehicle featured a carbon-fiber removable hardtop. We appreciated the option to go roofless while avoiding the extra road noise that a cloth top convertible gives. Removing the top was a fairly quick process and intuitive so it only took 20-30 seconds of fiddling around (there were likely instructions somewhere which we promptly ignored) and, while the task could be done solo, we recommend having a buddy (there *is* a second seat, right?) lend a hand with the process. Once removed, the top fits nicely into the trunk space, but doesn't leave a ton of room for anything else, so take that into consideration before your next topless grocery run.