Likes:
Highway fuel economy
Comfort
Engine performance
Ride and handling
Dislikes:
Limited options
MyLink software
Curb weight
For the first time since 1986, Chevrolet has brought a small modern turbo-diesel engine to America in a passenger car and it's a sweetheart. The new top-of-the-line addition to the Cruze lineup is a solid, fuel-efficient and extremely comfortable option for road warriors who plan to cover a lot freeway miles. This engine is well matched to the Cruze, and diesel fans now have a new affordable and formidable competitor to the VW Jetta.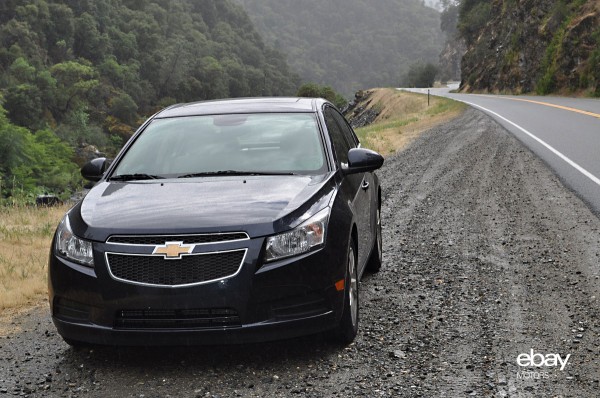 What Were They Waiting For?
A great many Americans don't think of diesel engines as an option outside of heavy-duty trucks and commercial vehicles. In Europe, however, they are quite popular mostly due to the high cost of fuel and an overriding focus on carbon emissions. It doesn't help that those who do remember diesels from past decades think of them as noisy smoke-belching and woefully slow machines. Those who drove old GM diesels probably think of horrible reliability as well… let's be fair, GM didn't help the diesel's case much back in the late 1970s and early 1980s.
Like most automotive applications, technology has changed a great deal since those dark and smoky days. Drivers of modern diesels… for Americans, this means German cars like Audi, BMW, Mercedes, and VWs, know differently. Direct fuel injection, modern turbochargers, improved emissions regulations, and of course, electronic engine management has really made these cars that anyone can use and enjoy. They are quieter, cleaner, faster and easier to live with then ever before.
GM has been building modern diesels for their European subsidiary for a long time and enthusiasts have been asking for them to come here for almost as long. Now we've driven the Cruze Diesel and we scratch our heads wondering what took them so long. This is really a fantastic engine and very well matched to the Cruze sedan.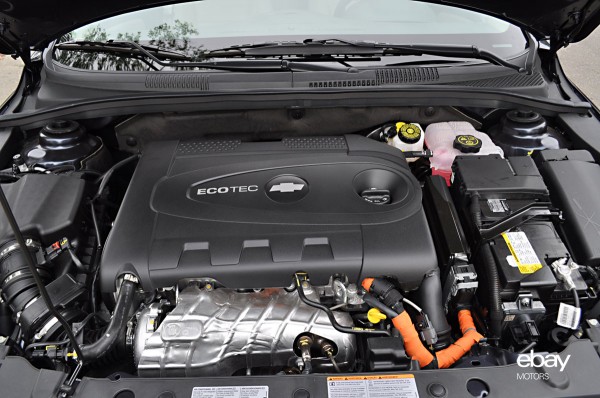 Powertrain Basics
The Cruse Diesel is quiet. The only time we heard the slightest tell-tail sounds from the engine were when we were standing outside of the car at idle and even then most passer bys wouldn't notice a thing. With the windows open one might think that a heavy duty pickup was following him… a few car lengths behind. Inside the car one feels a bit of low-frequency thrum through the steering wheel and pedals but mostly it just feels a bit different than a normal four-cylinder gasoline engine, never unpleasant.
This 2.0L DOHC four cylinder engine produces 151 hp at 4,000 rpm vs. 138 hp at 4,900 rpm from the 1.4L turbo which was previously the top engine option on Cruzes. More foretelling of the driving experience, though, is the diesel's 264 lb-ft of torque at 2,600 rpm… more than a 78% bump in torque over the 1.4 turbo. The front wheels are driven through a standard 6-speed automatic transmission; there is no manual option. Gearing is optimized for the diesel engine and freeway cruising at 70 mph happens at a relaxed 2,000 rpm.