Likes:
Unexpectedly fast
Well-appointed interior with a nice mix of materials and textures
Heated front and rear seats
Adaptive Cruise Control self-regulates; will slow car down to match speed of car ahead. How cool is that?
Dislikes:
Safety features can become annoying or simply distract from the process of driving
High glare from navigation system and radio unit on windshield at night
Passenger space is deceptively small
In a crowded crossover market, Volvo's XC60 makes a strong case for itself with sports sedan handling, ample power to move its bulk quickly, and excellent panoramic visibility. Despite unexpectedly crowded passenger space and safety systems that can annoy as much as they help; the XC60 is an excellent option for the driver looking for some extra get-up-and-go from their crossover.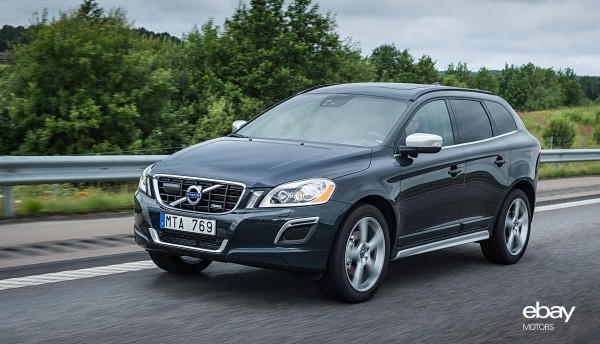 Volvo lists the 2013 XC60's weight at 4,225 pounds. That's no small number, but the 300 horsepower-producing 3.0-liter turbocharged inline six-cylinder engine manages to make the XC60 feel downright sporting; enough to get the XC60 from 0-60 mph in about 6.7 seconds. The XC60's 354 lb-ft of torque is available at 3,000 rpm, meaning that even in city driving conditions you'll get out of the XC60 thinking "I don't need no stinkin' V8!"
As impressive to us was the 2013 XC60's handling ability, which is of a caliber we'd expect from a sports sedan rather than a smallish SUV. For the record, we really mean 'smallish': we can say from experience that fitting three booster seats in the 2013 XC60 for three small children pretty much strains the passenger capacity of the vehicle past the point of being comfortable.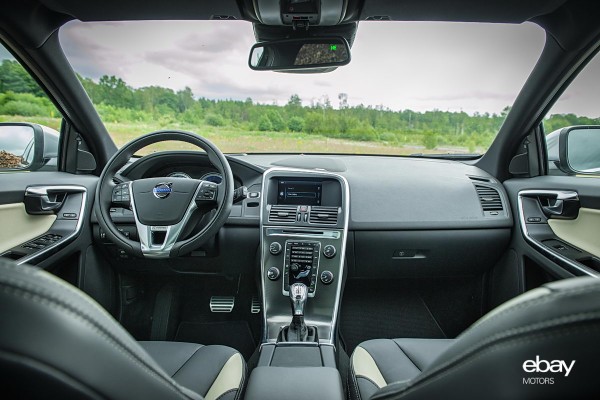 Inside, the 2013 Volvo XC60 manages to exude quality without being all leather and wood all over. The mix of materials and textures makes the XC60's interior instantly accessible and comfortable to the driver. Unfortunately, the litany of safety bells and whistles seem to go out of their way to dampen the driving experience.
The Lane Change Warning system for example, works very well—perhaps too well, as we can easily see many shutting it off for daily commuting to avoid all of the unnecessary warnings we observed. The heads-up display of the Crash Avoidance system is just plain annoying, not to mention distracting.
Both of the sideview mirrors lower when you put the XC60 in reverse; now, we understand the passenger-side one going down as this can help avoid curb rash when parallel parking, but do we need to lose the driver's side mirror too?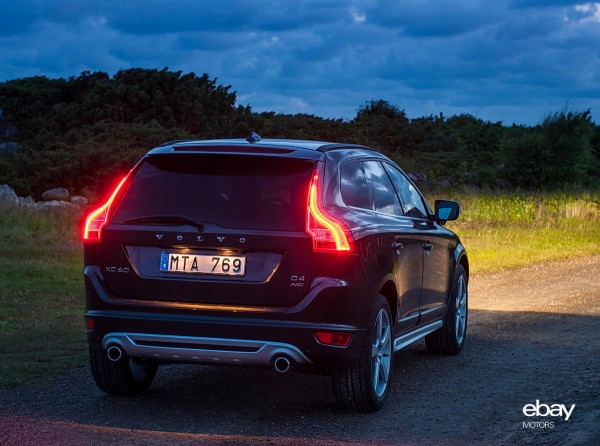 At night, the radio enclosure and navigation system glare off of the windshield; a simple hood would go a long way here. Despite the safety system annoyances, the XC60's interior is a fine place to spend your time, with great visibility for the driver all around the vehicle.
Overall, the 2013 Volvo XC60 T6 AWD isn't exactly a bargain at just under $54,000 (fully optioned), but its power and handling offers something lacking in other crossovers. The electronic nannies may be a bit much, but it's hard to knock Volvo for being too safe. For larger families space may eliminate the XC60 from consideration, but those who don't need a Suburban-sized SUV it should work out just fine.