Likes:
Powerful drivetrain
Excellent fuel economy
High quality interior
Comfortable, supportive seats
Dislikes:
Unnatural brake feel
clumsy media controller
Often times we cringe whenever the subject of hybrid cars comes up in conversation. Performance, driving dynamics, and overall feeling of being connected with the car is compromised for the goal of achieving better fuel economy, less tailpipe emissions, and slowing down the impact of global warming.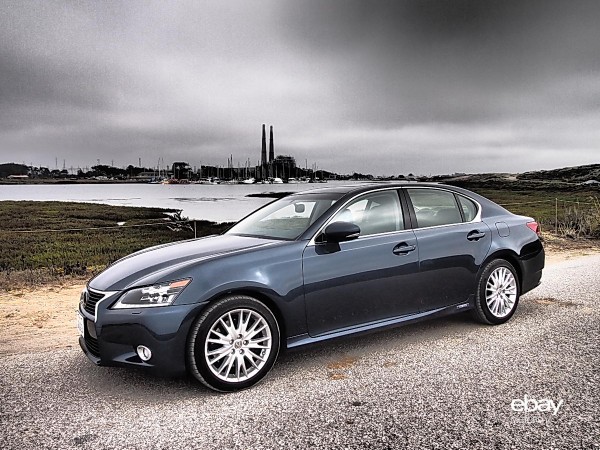 As the first hybrid model introduced to the North American market that didn't have maximum fuel economy as a primary goal, the previous-generation Lexus GS 450h sport sedan delivered the power of a V8 with the fuel economy of a V6. The all-new GS 450h redesigned for 2013 carries on that tradition, but raises the bar with better driving dynamics and substantially better fuel economy.
Our first impressions of the redesigned Lexus GS is a performance sedan that's slightly wider and taller compared to the previous generation, is much stiffer and has vastly improved steering feel, making for a midsize luxury sedan better able to compete against its German rivals. The design is a little more dynamic inside and out, while Lexus' latest electronics features have been fitted. Perhaps most importantly, fuel economy is substantially better and performance remains strong.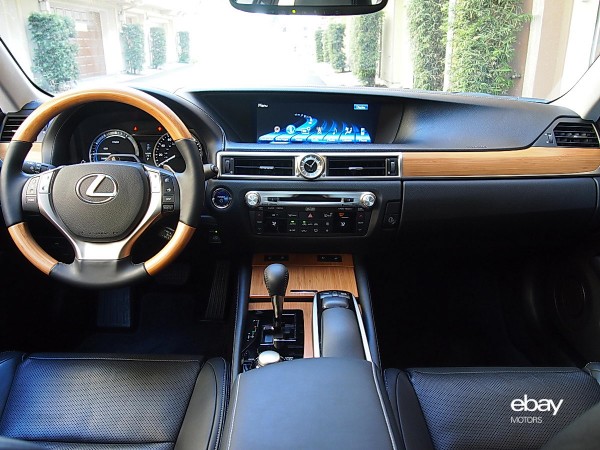 The GS 450h's gasoline-electric hybrid powertrain consists of a 3.5-liter V6 and a pair of electric motors. Power is sent to the rear wheels through a continuously variable transmission (CVT). Total output stands at 338 horsepower, which Lexus says is good enough to bring the GS 450h from zero to 60 in 5.6 seconds. Performance is on par with a V8-powered midsize luxury model, none of which can boast 31 mpg combined. Those who desire V8 power will be satisfied with the 338 horsepower GS 450h hybrid.
The drive is surprisingly good because it's a hybrid that drives like it doesn't know it. We drove with the Drive Mode Select set at Normal and didn't feel the need to change it to Sport to have a little fun. Of course, we did, but it was good enough in Normal that you won't feel hampered. If you do want to really risk those flashing red and blue lights that appear in your rear view mirror at the most inopportune time, then put it in Sport mode and you won't be disappointed. Eco mode, on the other hand, will leave you feeling like you're dragging a horse trailer behind you and takes all the fun out of the ride.
We've found Lexus has one of the smoothest hybrid engines I've ever driven. This was the case with the 2013 Lexus ES 300h we tested earlier in the year and the GS 450h was no less impressive. It is so smooth you doubt it's there and can neither feel nor hear it switching from gas to electric. Even in heavy traffic when starting and stopping unpredictably, it's so smooth you would swear it's not doing anything, but it is.
You know it's a hybrid because you won't be stopping by the pump anytime soon with 29 city/34 highway for a combined 31 mpg rating. See, the dealer didn't lie. You're driving a hybrid. And it's a heck of a lot of fun. How many other cars combine hybrid technology with excellent everyday utility, and maximum performance with minimum fuel consumption?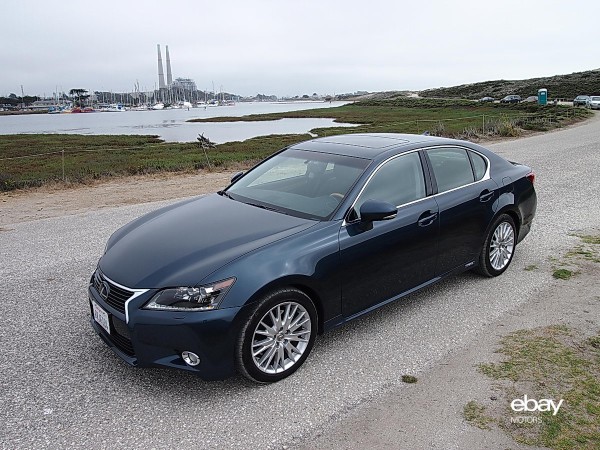 2013 Lexus GS 450h Hybrid:
Engine Type: 3.5L Atkinson Cycle 60° VVT-i V6
Electric-Drive Motor: High-output, permanent-magnet, electric-drive motors
Horsepower: 338 total-system horsepower
Torque: N/A
Transmission: Electronically controlled Continuously Variable Transmission (ECVT) with two-speed reduction, Snow mode and paddle shifters
Layout: rear-wheel drive
0 – 60 mph: 5.6 seconds
Top Speed: 138 mph
EPA fuel economy estimates (city / hwy / combined): 29 / 34 /31 mpg
Base price: $58,950.00
Options: Blind Spot Monitor, Luxury Pkg, Mark Levinson Premium Audio System, HDD Navigation, Pre-Collision System, Cargo Net, Trunk Mat
Price as tested: 70,814.00