A surprisingly compelling new full-size Caddy
Pros:
Spacious interior is both modern and luxurious
Buttery smooth ride from the Magnetic Ride Control, and surprisingly adept handling
Lots of available interior and safety technology
Bold new exterior style means plenty of visual impact
Cons:
304 HP 3.6L direct-injection V6 engine is eager to rev, but lacks low-end torque
Cadillac's CUE driver interface system needs more refinement
Aggressive exterior style may alienate some potential buyers
When you think of full-size American luxury sedans, images of big, V8 powered, rear-wheel drive land yachts probably come to mind. Big Lincolns, Chryslers, and of course, Cadillacs. Which makes the new 2013 Cadillac XTS a bit of a head scratcher. Here is the only remaining full-size Caddy (the XTS replaces both the STS and DTS), and it now only comes with a V6 engine and front or all-wheel drive.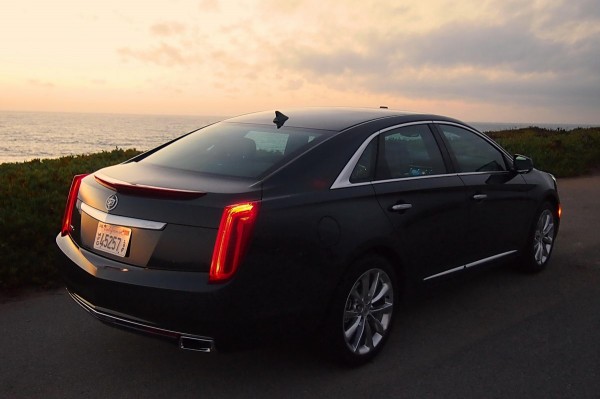 A risky move for sure, but one that makes financial sense, as the XTS is based on the same Epsilon II platform that underpins the Buick LaCrosse. Rumor has it that a true large flagship sedan is in the works, but won't be available until around 2015, and until then the XTS is the big dog in the Cadillac stable. Although some will argue that the XTS will never be competitive with more powerful full-size competitors, this sedan proved to be more compelling than the spec sheet suggests.
After driving the XTS for several hundred miles we hardly even noticed that it has the same basic powertrain as your typical mid-size sedan. Much of the credit for this disappearing act goes to the high output 3.6 L V6 engine under the hood. With 304 hp on tap, you hardly miss the few extra ponies a V8 would provide. Torque, at 264 lb-ft, is unfortunately a bit more scarce, but the 6-speed automatic transmission does a decent job of keeping the engine in its powerband. And let's be honest: anyone buying a full-sized Caddy these days is probably not looking to do any stoplight bracket racing, and for all other purposes this V6 engine is perfectly adequate.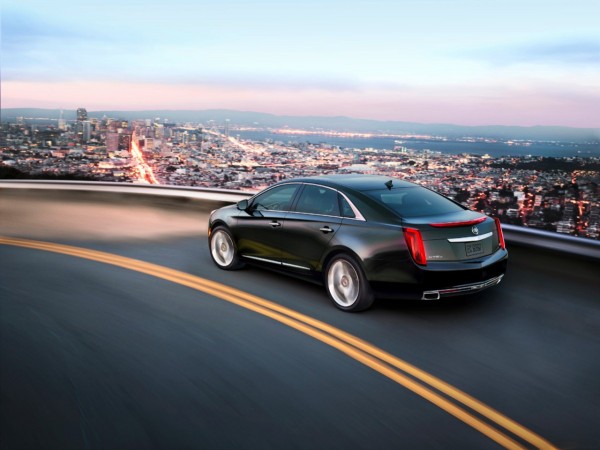 Another reason you won't miss the big engine is because the XTS drives surprisingly well. The steering is nice and light, and the ride is buttery smooth, easily masking our pothole ridden local roads. Yet the suspension manages to keep things under control when cornering, and there is hardly any of the alarming floatiness that big cars often used to have. The low-profile tires also provide way more grip than the balloon tires of old. For a large luxury sedan that isn't pretending to also be a sports car, the XTS handles itself quite well.
The interior is also a pleasant surprise, with the spacious feel of a traditional large sedan, but featuring a thoroughly modern design and lots of fancy technology. The XTS features the new Cadillac User Experience, or CUE system, which integrates controls into an 8-inch touch-screen display, as well as some touch-sensitive strips surrounding the display. The screen even senses your hand as it approaches and then displays more icons, so as to avoid a more cluttered appearance when not being used. There is also tactile feedback, so you know when you've actually activated something.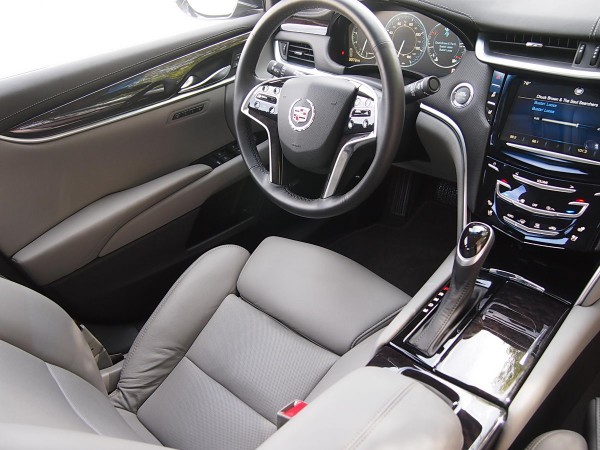 What others are saying about the Cadillac XTS
Unfortunately, the CUE system proved a bit frustrating to operate. As the LA Times observes in its review of the 2013 XTS, "Despite haptic feedback (a slight vibration each time you touch it), the system registers perhaps a quarter of your actual touches. Want to turn down the volume quickly? Try stabbing at a flat panel for 30 seconds. Worse, this panel is decorated with silver trim that looks exactly like buttons. Sweet, glorious buttons that would do what you want them to do on the first command. Alas."
We experienced the same hesitancy, which was frustrating. It often required multiple touches before getting the confirmation that you've actually pressed what you wanted to press. It makes one yearn for good old-fashioned buttons indeed.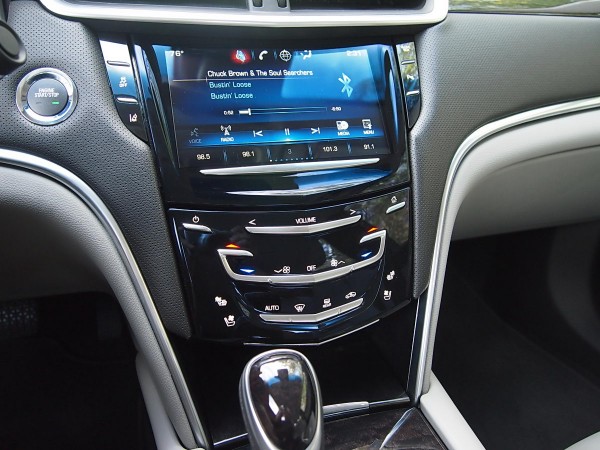 On the plus side, all this technology, including a bevy of active safety features, is available for a very reasonable price, especially for a full-size luxury sedan. David Zenlea at Automobile Magazine agrees that the XTS is an enticing value proposition: "In old-school Cadillac tradition, the XTS is big — longer than a short-wheelbase 7-series — but its $44,995 base price allows it to compete against mid-size luxury sedans like the Audi A6."
With lots of technology, good value, and surprisingly capable handling, the XTS could be one of the more underrated choices in the full-size luxury segment. Mark Elias from Left Lane News sums it up well: "Our brief time in the XTS showed us a car that was as comfortable in its own skin as it was on challenging mountain roads. That's something we could never say about the old land-yacht Cadillac of yore."