Likes:
Powerful turbocharged 6-cylinder and 4-cylinder engines don't leave you wanting for more
Agile handling
Back seat has ample space for full-size adults
Interior design and materials are becoming of a luxury-class crossover
All-wheel drive is standard across all X3 models

Dislikes:
Cost of entry is higher than class competitors
Poor rearward visibility
Run-flat tires contribute to harshness of ride comfort and are expensive to replace
The 2013 BMW X3 really comes together well, with an energetic, verbose, turbocharged six-cylinder, a quick-shifting 8-speed auto, and BMW's trademark responsive steering. The entire setup feels natural and effortless. The interior feels spacious and the materials are on par with the pricier X5.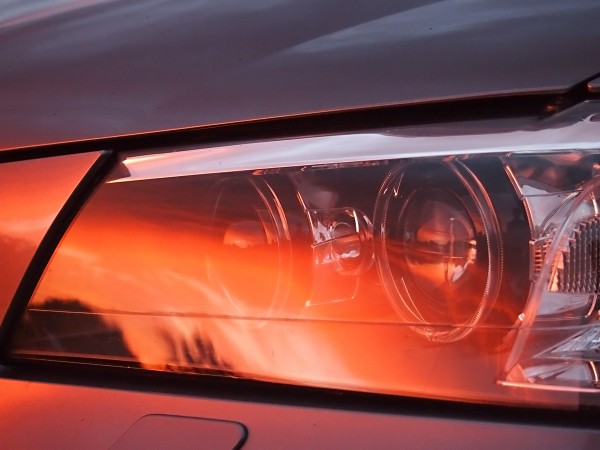 Driving Impressions
BMWs often strike an impressive balance between decent ride comfort and top-tier handling. Unfortunately, the first generation X3 [E83] had a buck-board ride quality rivaling a 1990's pick-up truck. When the X3 was redesigned for 2011, its suspension became much more forgiving on rough pavement and retained its superb handling qualities. Bottom line, the current generation X3 [F25] is one of the most fun-to-drive compact luxury crossovers available today.
Although the ride, driving and comfort levels are improved with the 2011 – 2013 X3, the editors from AutoWeek [ http://www.autoweek.com/article/20120417/CARREVIEWS/120419857 ] noted that the run-flat tires make the ride too harsh and leads to an unrefined feeling. "The compromising ride is simply not worth the benefits, in my mind. Someday, hopefully, run-flats will perform closer to radials when it comes to ride and handling. But they are not yet there, and the price to replace these things is ridiculous."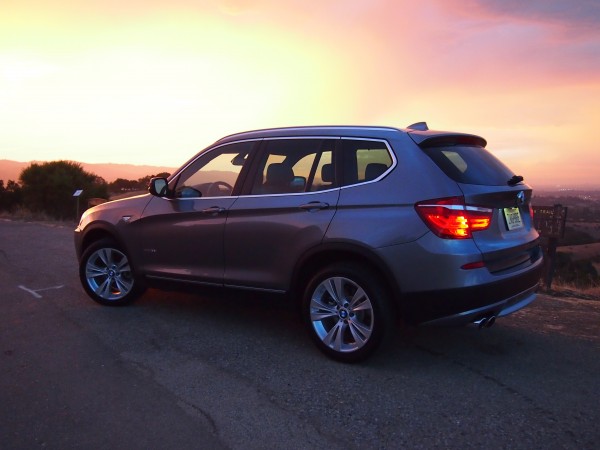 The twin-scroll turbocharged 3.8 liter inline 6 cylinder engine delivers 306 bhp and 300 lb-ft of torque. EPA fuel economy is estimated at 19 city and 26 hwy. We observed 22 mpg combined after our week with the 2013 X3.
If fuel economy is more of a concern over power, the turbocharged 2.0L 4-cylinder engine delivers both. Rated at 240 bhp and 260 lb-ft of torque, EPA estimates are 21 mpg in the city and 28 mpg with highway driving.
Interior
The X3's redesigned interior continues the sparse, minimalistic design approach that BMW favors and does a good job of integrating the center screen, which serves as the display for the standard iDrive system. Our test car was fitted with a nice-looking upper dashboard and classy optional wood trim, the center control panel was plain.
The editors from cars.com [http://www.cars.com/bmw/x3/2012/expert-reviews/?revid=58026 ] didn't favor the optional leather upholstery of the seats. "…which lacks appropriate richness. In terms of cushioning and support, though, the front bucket seats are comfortable."
US News [ http://usnews.rankingsandreviews.com/cars-trucks/BMW_X3/ ] suggests considering the Volvo XC 60 if you are looking at the X3. "The Volvo XC60 is considered one of the most family-oriented vehicles in its class. It has comfortable first- and second-row seats and more cargo space than what the X3 offers. Unlike the X3, the XC60 doesn't have standard all-wheel drive, but it does offer all-wheel drive as an option."
New for 2013
The 2013 BMW X3 comes in xDrive28i and xDrive35i trims, both of which have standard all-wheel drive. The xDrive28i model has a turbocharged four-cylinder engine, which is new for the 2013 model year, while the xDrive35i trim has a turbocharged six-cylinder engine. Both models have an eight-speed automatic transmission. A standard power tailgate and optional lane departure warning are also new for the 2013 model year.
The X3 was last redesigned in 2011, so this review is applicable to 2011, 2012 and 2013 model years.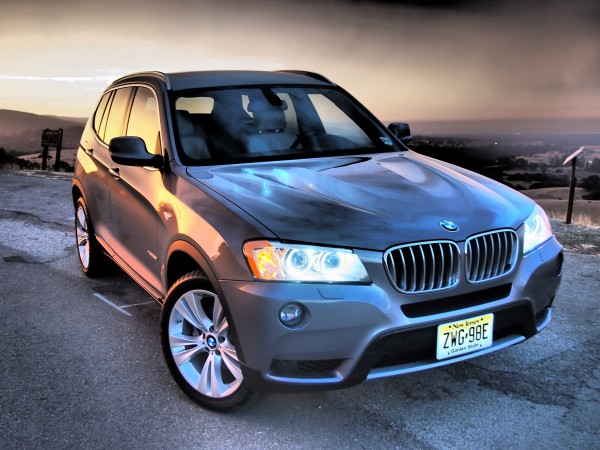 BMW X3 Sold on eBay
In 2012 seven 2nd generation BMW X3's [2011-2012 model year] were sold on eBay with an average price of $35,757.