The current body style of the BMW M3 coupe–the E92–isn't long for this world. In fact, it's unlikely that there will be another M3 coupe at all. Instead, the folks in Munich have shaken up their naming conventions, and the next the would-be 3 Series coupe will go by "4 Series," meaning that that the next would-be M3 coupe will go by "M4." It's a little confusing, but a rose is a rose by any other name, right?
As seems to be the case with so many other cars, the last few years of any model are filled with special editions that differentiate the aging car from the rest of the bunch. Such is the case with this year's Lime Rock Park M3.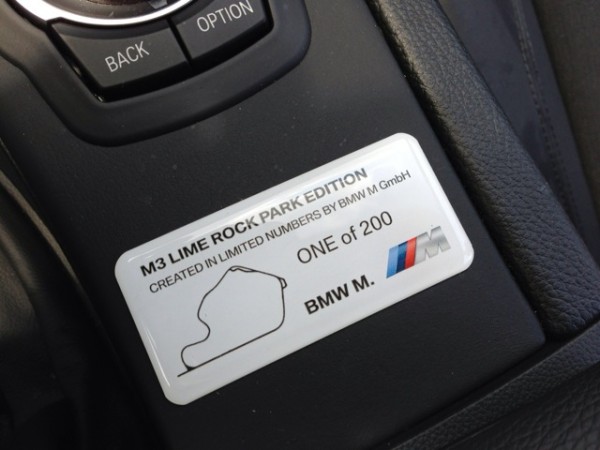 The LRP M3 comes as collaboration between BMW M and Skip Barber, and it's named for the racetrack in Lime Rock, Connecticut. Call it a celebration of BMW's lap times at Lime Rock Park, or call it an excuse to build a special-edition car. Either way, it's a fun, noticeable, and uniquely-equipped way to get into an M3. With only 200 models planned for production, the LRP M3 is instantly recognizable for its "Fire Orange" exterior with carbon fiber front, rear and roof aero pieces.
Inside, the seats have cloth inserts to keep you from sliding, and the flat-bottom wheel is wrapped in Alcantara. With exception to a lighter-weight titanium muffler, little else has changed to enhance this car's performance. The same 4.4-liter V8 with 414 horsepower and 295 lb-ft of torque goes unchanged, though it comes standard with the better-handling Competition Package, which is optional on standard M3 models.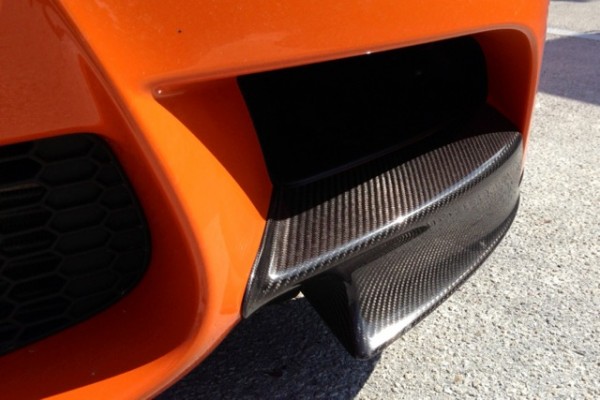 Perhaps the most exciting part about owning the Lime Rock Park M3 is the rarity that comes with the package. After all, each car does come with a certificate of authenticity and a decal mounted to its center console.
After a few days behind the wheel, we realized that there really weren't many differences between driving this and a standard M3 with the competition package. But, it's hard to complain about zipping around in one the highest-performance models from BMW. It's fast, nimble and sounds exceptional. Plus, that bright orange paint turned heads and started conversations at gas stations.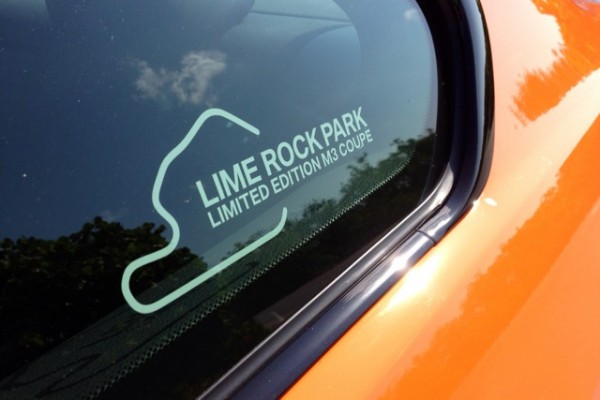 It's likely that this will be the last V8-powered M3 to hit the roads, so if you're looking for a powerful sports coupe with an added dose of novelty, it might be worth becoming one of 200 owners of the Lime Rock Park edition M3.