Bond-worthy style and performance at a more affordable price
In the new James Bond movie "Skyfall," opening this week, the world's most famous secret agent is once again behind the wheel of an Aston Martin. Unfortunately it's not the gorgeous new 2014 Vanquish, but rather the classic 1965 Aston Martin DB5, the very same model that made a memorable appearance in the 3rd Bond film, "Goldfinger."
I'd hate to argue with Mr. Bond's choice of cars, and the DB5 is certainly an iconic automobile, but it sure would have been thrilling to see the new Vanquish unleashed on treacherous mountain roads with 007 behind the wheel. It's not everyday that you get to see a supercar be driven hard, and an epic chase scene on the big screen is about as close as you can get to feeling like you're behind the wheel.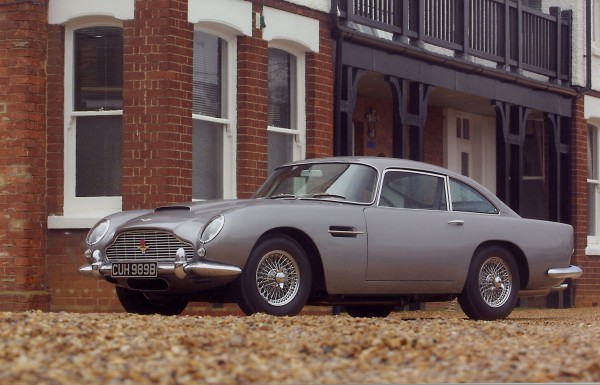 Not satisfied with merely imagining what it would be like to drive such an exquisite car, I decided to head down to Los Angeles to spend a few days driving a new Aston Martin. Unfortunately, since I'm not exactly world famous, or an actual secret agent, I'd have to settle for a 2013 V8 Vantage, the starter car in Aston Martin's rather lavish lineup. Still, this baby Aston provided all the motivation I would need to pretend I was chasing the latest Bond villain, all while saving the world and nabbing the girl, of course.
The adventure began at busy LAX, where a striking dark blue Vantage coupe was waiting for me curbside. While bystanders gazed at the car with jealous eyes, I confidently slid into the drivers seat and pushed the stick shift into first gear. Although the Vantage is also available with a seven speed Sportshift II automated manual transmission, my ride fortunately had the 6-speed manual. For true sports car performance, nothing beats a stick.
After crawling out of the crowded airport, I headed north on the 405 and soon left the city traffic behind. Opening up the 420 hp 4.7-liter V8 engine even just a bit also meant leaving the legal limit behind, so I resigned to keeping it in 6th gear and under the speed limit. Mr. Bond wouldn't draw unnecessary attention to himself, I told myself as I impatiently cruised behind more pedestrian sedans and SUVs.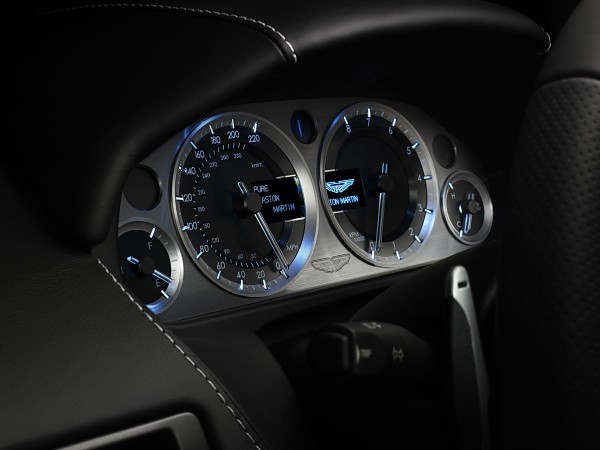 A few dozen monotonous freeway miles was all it took to convince me that this was not what Aston Martin's were really intended for. Sure, the Vantage cruised down the road just fine, and the suspension even handled the rather choppy SoCal freeways quite well, but this is not why car enthusiasts, or secret agents for that matter, choose an Aston. Luckily, a sign indicating Hwy 23 to Malibu gave me the perfect reason to pull off of the freeway.
The hills and canyons north of Malibu contain some wickedly twisty roads, and any given weekend you'll see sport bikes and sports cars mix it up to see who can hang in the turns. This is where the smaller Vantage has an advantage compared to its larger siblings. With a perfectly tuned suspension and sticky 19-inch Bridgestone Potenzas at all four corners, the level of grip is impressive, even for an all-out sports coupe. Unfortunately, the narrow canyons and tight turns meant speeds still had to stay quite low, and the brawny V8 engine was hardly getting a workout.
After rolling through scenic Malibu, I decided to head north again, in search of more open roads. I pointed the Vantage towards the Ojai Valley and a gem of a road that should be on all driving enthusiasts' bucket list. Climbing up into the hills of the Los Padres National Forest, Hwy 33 features miles of smooth asphalt, spectacular vistas, and a brilliant combination of sweeping turns and straightaways long enough to satisfy any speed junkie.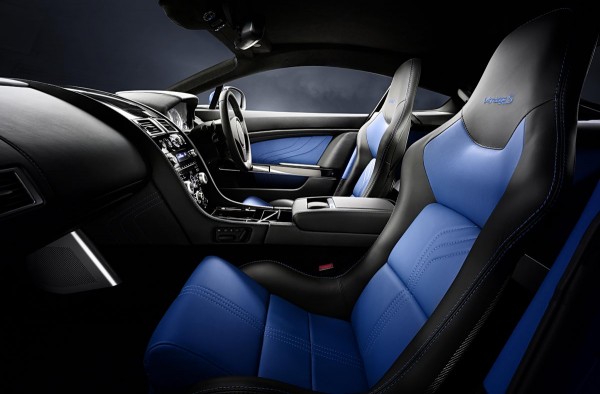 This is where the Vantage really started to shine. Mash the throttle after nailing the apex of a turn and the V8 engine emits a most glorious noise as it rapidly climbs towards redline. You can order the Vantage with an ultra-premium Bang & Olufsen sound system, but why bother when you have this kind of soundtrack available every time you press your right foot.
As mile after wonderful mile quickly passed by, I couldn't help but marvel at how good the Vantage is, especially when it's in its element. Sure, there are faster sports cars for the money, but I doubt any of them are quite this poised and well balanced.
As the sun started to head towards the horizon, I turned around and headed up the 101 towards Santa Barbara. What better place than the Riviera of the West to showcase the style and luxury that has always been an Aston Martin hallmark. Even here, amidst the kind of wealth that can buy many a nice automobile, the Vantage drew quite a few admiring gazes.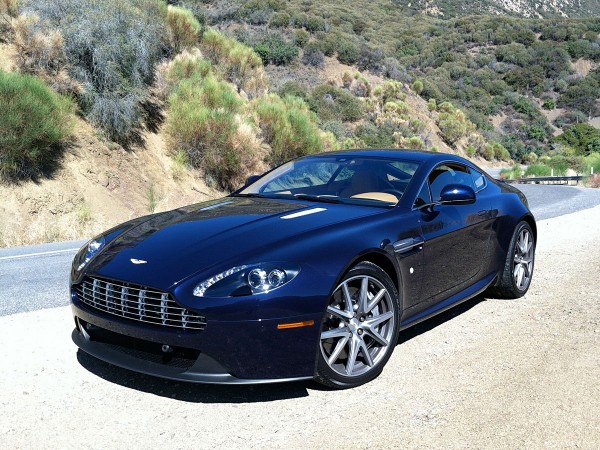 Cruising slowly down city streets gave me the time to admire the Vantage's well-crafted interior, which is swathed in fine leather and piano black trim. The electronics are a bit of a weak spot, as they are hardly cutting edge. The Garmin sourced navigation in particular is woefully out of date. But to really ding the Vantage for having a mediocre Nav system is like dinging a fine watch for not being able to send e-mail. It just misses the point of what a fine automobile ought to be about.
As I pulled into my hotel for the evening and handed the car over to the valet, it dawned on me that living the life of a world famous secret agent sure is nice. Well, at least the part that involves driving an Aston Martin.