By Mary Hubbard
Likes:
New 3.5-liter V6 engine returns better fuel economy along with smoother performance
ELS Audio System with voice-activated music selection delivers excellent sound.
Refined styling loses harsh lines of previous models; fit and finish are excellent
The RDX finds its groove with new, more mature concept of the entry-level luxury crossover
Dislikes:
The new all-wheel drive system has benefits but isn't as nimble as last generation
No voice-activated phone dialing even with Bluetooth connectivity except through tedious setup
New mature RDX risks being thought of as too "soft"
The all-new 2013 Acura RDX sees a dramatic evolution of the model that seems to place the RDX on the path to great success in the American market. Has Acura knocked one out of the park, or softened the RDX to the point where it's indistinguishable from other (less expensive) wagons/SUVs/CUVs in its class?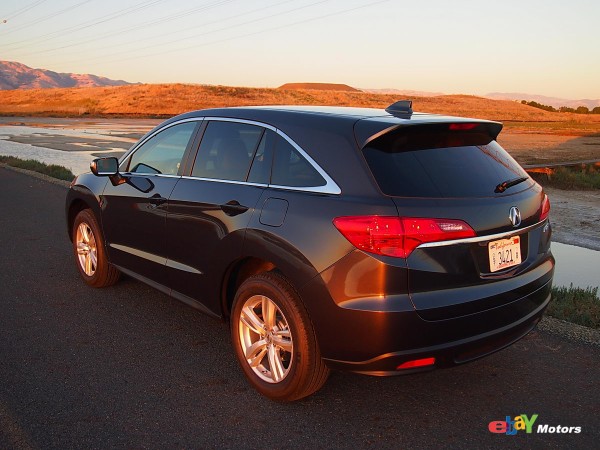 When the RDX debuted in 2006 it seemed to be a great answer to a question not many were asking: with Acura's SH-AWD (Super Handling All-Wheel Drive) and a turbocharged 2.3-liter four-cylinder engine the RDX offered performance not seen in other crossovers, and its styling stood out in its class with aggressive, sharp lines all over. Early buzz faded and instead of plowing through and sticking stubbornly to the original concept, Acura went back to the drawing board and came back with a smart new RDX poised to draw in buyers looking for a little luxury in their daily drive.
The 2013 RDX reboot sports Acura's 3.5-liter V6, which is mated to a six-speed automatic transmission with front-wheel drive standard and all-wheel drive (in the form of a system shared with the new Honda CR-V) is optional.
The new RDX is lighter, easier on gas, and has more usable space inside than ever before. We observed 22 mpg overall during our week with the RDX. Just as important, the RDX handles exactly as well as it needs to, and its dead-quiet cabin will offer a welcome reprieve for commuters.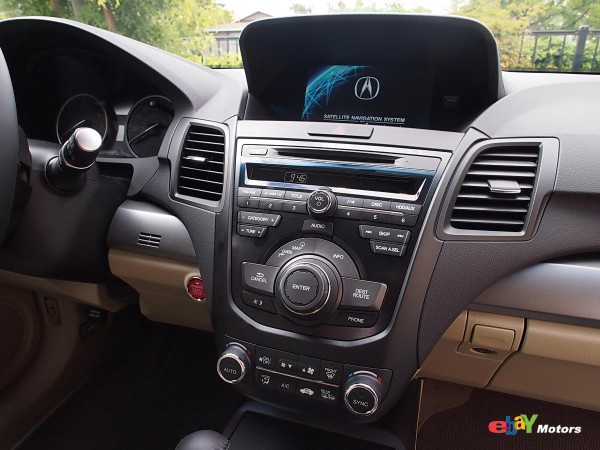 Another welcome new addition is the optional ELS Audio System, which delivers clear sound that is easily and very specifically adjustable through the RDX's ten speakers. Plugging in an iPod allows easy use of the voice-activated music selection.
At $40,000 with the Tech Package (which you'll want for the ELS alone) and all-wheel drive, some may find the RDX a bit too high a price to pay for easy everyday luxury, but as Car and Driver points out, it's a steal compared to prices on new BMW X3s or Audi Q5.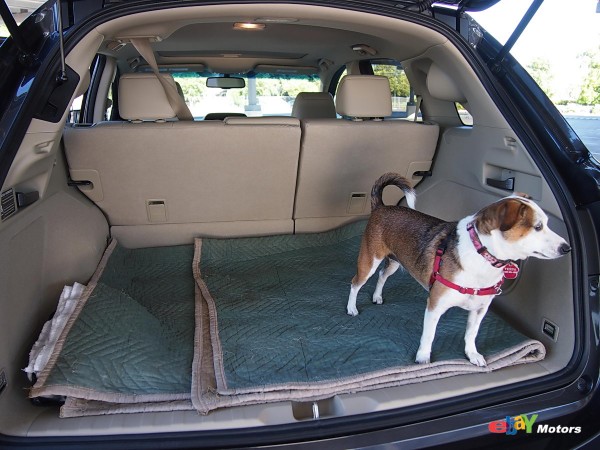 What Others Are Saying:
As Wayne Cunningham demonstrates on CNET, the changes to the RDX are as plain as the grill on its face. Harsh edges have been made more fluid, and as Cunningham shows from the exhaust to the rear quarter-panel, the 2013 RDX immediately strikes a completely different tone than before.
The Washington Post's Warren Brown smartly notes the RDX's evolution to become "…more elegant than aggressive, more of a wagon than it is a pseudo sport-utility vehicle". Brown also praises Acura's fit-and-finish on the RDX, claiming the fastidiousness of the Acura made his wife break down in tears.
Both Cunningham and KBB praise the ELS Audio System, but Cunningham's CNET review demonstrates just how frustrating the voice-activated phone dialing can be. That seems to be the biggest flaw noted in most reviews we've seen and is a testament to how much Acura got right with the 2013 RDX.