Photo credit: Norman Woo
Every fall, the biggest, brightest and best car designers, builders, restorers and customizers flood into the mammoth Las Vegas Convention Center to show off their stuff at SEMA.
SEMA stands for Specialty Equipment Market Association, and it's a group that promotes just about any kind of part or service that has to do with cars. SEMA is one of the biggest shows of the year for gearheads, but it's not open to the public. Only members of SEMA can tear themselves away from the casinos, nightclubs and lavish pools to see acres of cool car stuff. The trends we see at SEMA are coming to a street near you very, very soon.
This is a show for people in the car business, and there are hundreds of amazing cars everywhere you look.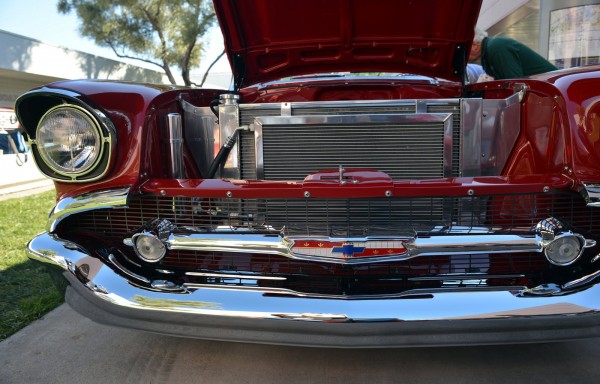 A resto-mod 1957 Chevrolet Bel Air sporting a gleaming, six-inches-deep red paint job caught my eye. Shoebox Chevys — Bel Airs from 1955 through 1957 — have been classic cars for decades, but some younger gearheads say the weak, old-school brakes and engines make the cars less appealing these days.
The solution? Install modern technology and turn the car into a head-turner for any age.
William Posey of Big Oak Garage in Hoke Bluff, AL, took nine months to build the car into a showpiece of speed, safety and style. While some of the components, such as the pedals, trim, door handles and A/C vents came from custom shops — in this case, Clayton Machine Works of Madison, AL, you can find most of the car's parts right on eBay.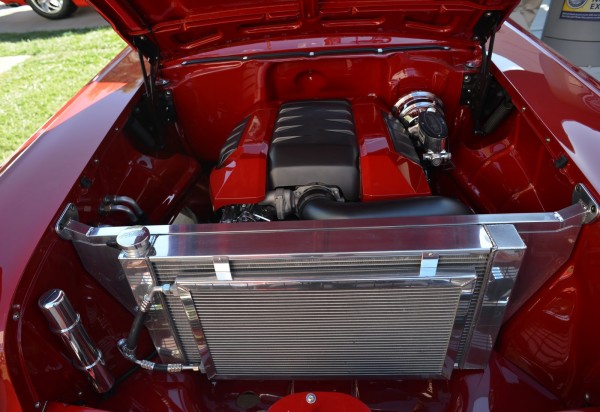 A Chevrolet LS3 engine that cranks out 540 horses pushes this monster down the road. Here's a similar engine on eBay: Chevrolet Camaro Engine 6.2L LS3
All that power takes some stopping so those old Chevy drum brakes were replaced with high-tech disc brakes from Wilwood, such as these: Wilwood Disc Brakes 4-Piston Caliper GM Kit
There are a lot of old, run-of-the-mill cars out there that just aren't that valuable — unless they are 100% original or survivors.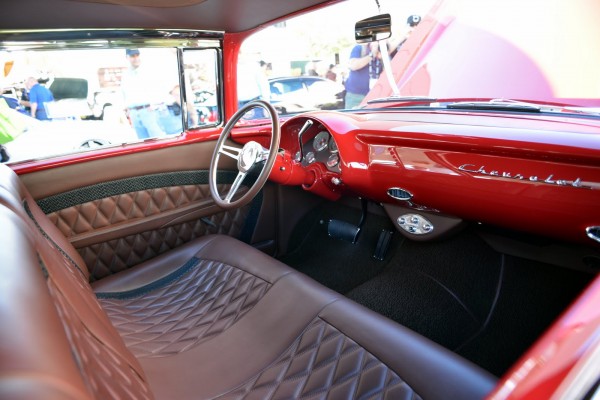 These cars are good candidates for a new life as a resto-mod, said Gary Bennett, Vice President of Barrett-Jackson, the huge, Arizona-based collector car auction company. Bennett talked with me at Barrett-Jackson's SEMA display, which showcased resto-mod cars and trucks that will cross the auction block during the Scottsdale, AZ auction in January 2013.
"You keep the great looks of the old car, but they're modern underneath," Bennett said. "They start when you want them to start, and they drive great."
Original collector cars should probably stay original, but there are a lot of cars out there that are no longer original, and they're great candidates to become a gleaming old car with modern mechanicals — just like the 1957 Bel Air that caught my eye at SEMA Tuesday morning.