Over the years Ron Pratte acquired a massive amount of classic vehicles and automobilia.  His collection was housed in Chandler, Arizona but regrettably has never been open to the general public.  Rumors swirled at the beginning of the year and last month it was confirmed that he is selling his collection in January, 2015 at one of the Arizona auctions.
Details about the sale and what cars, if any, that Pratte will retain are not clear.  In the past few years, Pratte has sold off a few cars but probably still bought more than he sold.  Plus his collection included a huge amount of automobilia related products to help showcase his cars.  If in fact he sells off his entire collection at one auction that will be a huge amount of vehicles both in quantity and in dollar values.
These exclusive pictures were taken a few years ago and help to demonstrate the breadth of his collection.  After seeing the cars in his display, you realize just how many cars Pratte has amassed.  In this column we'll highlight three of his more memorable vehicles
Supersnake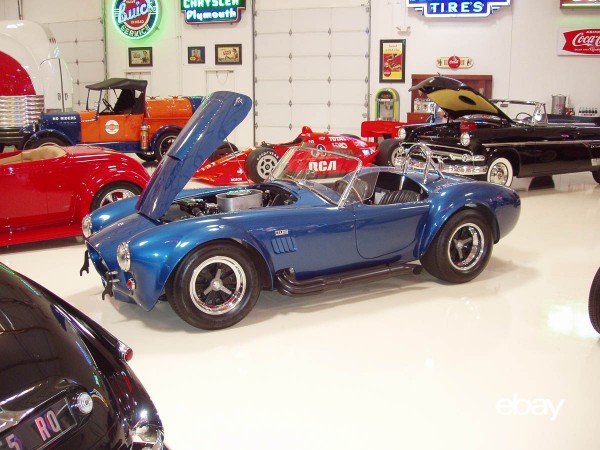 Carroll Shelby actually made two of these high powered units, based on his famed Cobra's.  The 66 Cobra, nicknamed the Supersnake, is powered by a 427 engine with not just one but two Paxton superchargers!  Shelby estimated the horsepower at more than 800 and the 0-60 time at less than 3 seconds.  This was Carroll Shelby's personal ride until he sold it off to a songwriter.  There was only one other Supersnake made and was originally bought by the comedian Bill Cosby.  Cosby actually based a comedy album on the car, "200MPH".  He returned the car to Shelby who later sold it to another gentleman who crashed it and died.  Hence this is rarer than Shelby's other AC Cobra's, which already fetch astronomical prices; it'll be interesting to see what this sells for.
1950 GM Futurliner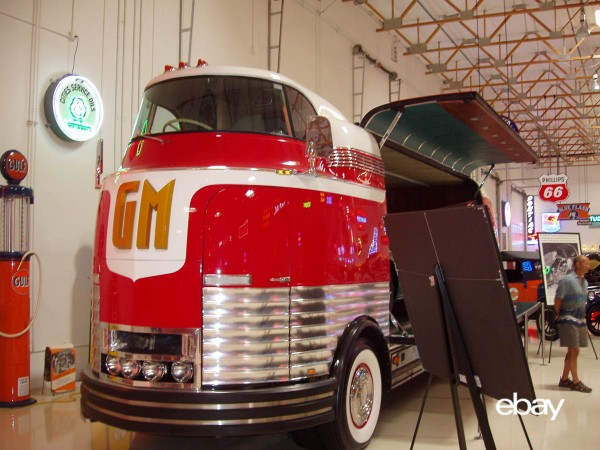 General Motors used a set of traveling Futurliners to help promote their cars through a traveling road show.  Only twelve were built over the years and this was thought to be one of three still configured as a Futurliner.  The gleaming white and red oversized buses were heavily promoted and were in themselves a futuristic look at the future.  These Motorama's road warriors highlighted the GM cars including the then new Corvette.  One of the draws for these traveling exhibits is they became a stage for the concept cars that GM was exhibiting.  These portable stages are too tall to enter through some garage doors, but Pratte had no trouble driving this bus into his huge museum.
1954 Pontiac Concept Car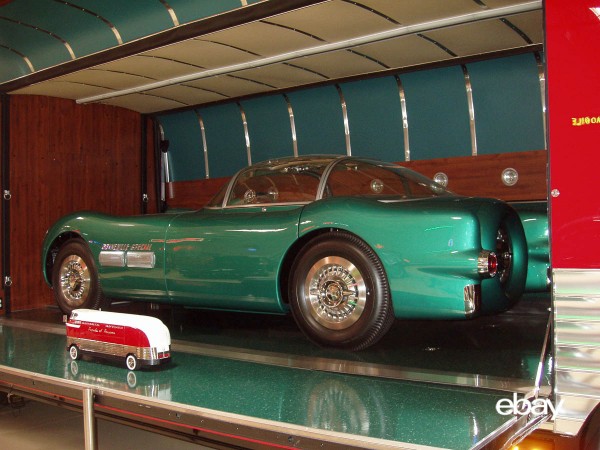 Many of Detroit's concept cars never made it to production and often were destroyed after serving their purpose.  The Pontiac Bonneville Special was actually toured on the GM Motorama and it would be correct to be displayed on the Futurliner.  This concept car featured gullwing plexiglas doors/windows and the rear end styling (and housing for the spare tire) mimicked a jet engine exhaust; which was still a new item back in the 50's.
Collectively these three vehicles originally were bought at auction for $11.8 million without commissions.  It'll be interesting to see what they sell for next year.  What do you think?
Our next column will review Pratte's extensive collection of cars built by the legendary Boyd Coddington.
---
| | |
| --- | --- |
| | From overviews of trends in the automotive industry to penetrating looks at car shows, auctions and classic car trends we offer readers a unique perspective with a mix of irreverence and off the wall humor. Check out other articles at Route66PubCo.com. |