eBay Listing: 1983 All-Electric KurbWatt Postal Van
America is in the midst of a boom in domestic energy production. The current heavy flow of oil and natural gas might wash away memories of a time when the global spigots were turned off. But this Electric KurbWatt—one of only 50 that were ever built—is listed on eBay to help jog our memory about the 1970s oil crisis.
Four decades ago, America faced oil embargoes, shortages, domestic peak production, and, on occasion, gas lines around the block. In 1978, the mail service, taking its mission seriously—"neither snow nor rain nor heat nor gloom of night, etc."—established a strategy to save 500,000 gallons of fuel per year, in part by using the all-aluminum electric-powered delivery minivan known as the KurbWatt.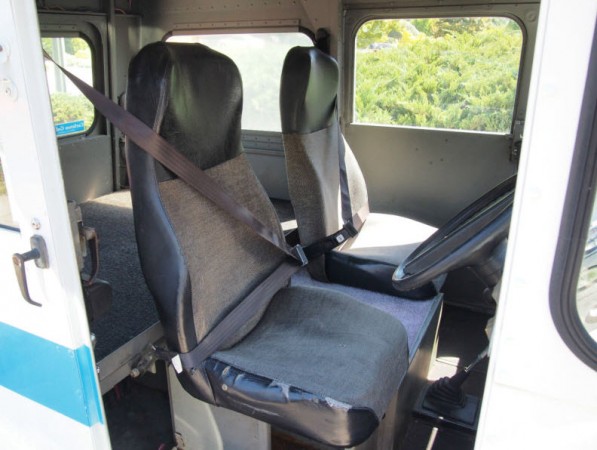 The vehicle available now on eBay was originally purchased in 1983 by the Postal Service in Cupertino, Calif., where 31 vehicles, the nation's biggest deployment of KurbWatts, occurred. A total of about 50 KurbWatts were built by Grumman Olson, the U.S.P.S.'s largest supplier of contract-maker of postal vans.
More than 40 of the EVs remained in use by the U.S.P.S. until 1992, accumulating nearly half a million miles of daily service. The easing of the energy crisis—soon followed by the S.U.V. revolution in America—sent the electric van into retirement. Very few of the vehicles remain in action. One is on display at the Museum of Science and Industry in Tampa, Florida, to illustrate a display about alternative energy.
The seller has owned the vehicle since 2000. It's powered by 14 6-Volt deep-cycle lead-acid batteries that, when new, can provide a driving range of roughly 40 miles. The current batteries are near their end of life, so range these days is only about 8 miles. (Keep in mind that the starting bid is just $2,400.) The seller believes a new set of batteries will cost about $1,600.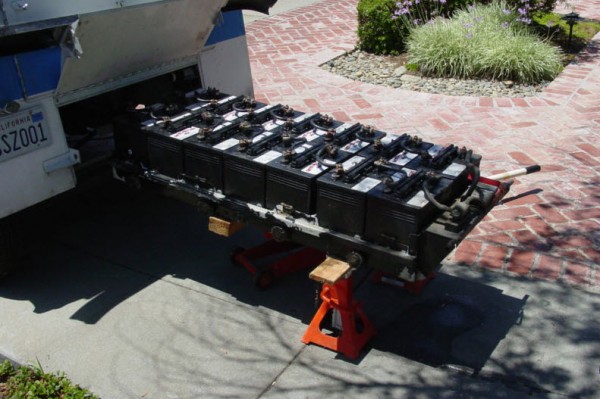 Steering is on the right, and shifting is done with the left hand. This KurbWatt has two bucket seats. Top speed is about 55 miles per hour—although another remaining KurbWatt was amped up in 2004 for drag racing for an ill-fated Discover Channel show called "Sucking Amps." The modified vehicle, which reportedly could travel more than 100 miles per hour, was nicknamed "Gone Postal."
The seller of this KurbWatt available on eBay allowed his sons to use it for commuting to high school—and for hauling musical equipment for their various rock-and-roll bands. The next chapter of this electric vehicle's storied journey through history will be up to you to create, if your bid is the highest.
For more information about electric cars, visit eBay Green Driving.