One day while perusing Facebook and the Nissan Performance page, we spotted a photo of a super clean silver Datsun Z in the Project: 370Z Challenger Gallery. Something about the photo just drew us in and we were obsessed to find the true story behind this shiny Z.
With a few email exchanges and lots of waiting in-between, we made contact with the owner and uncovered the real story behind the Z. After learning about Dave's project Z car, we're happy our perseverance paid off. Below is Dave's story that ultimately fulfilled his dreams.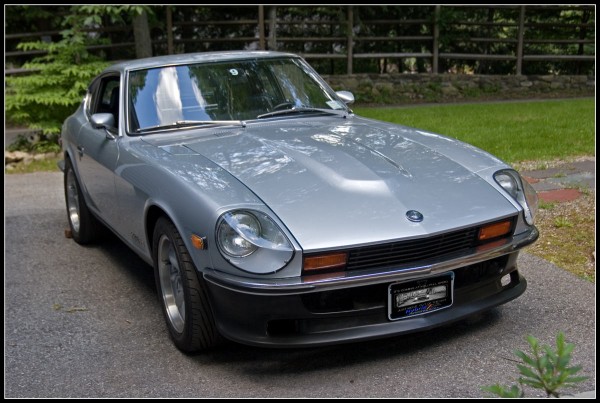 Story and photos by Dave Cerutti
It all began around the age of 15 while helping a childhood friend, who was a few years older than me, work on his Z. I was already mechanically inclined by then, as I grew up in a fix it/build it yourself family in the Bronx. After driving the hand-me-down family sedan for the first half of college, and running it into the ground, I decided it was time to get a Z of my own.
It was 1989. I was drawn to Z cars due to a perfect blend of form and function, iced with simplicity and affordability. I knew little about the history of the Z, and how influential it was to the sports car market of the 70's. I did however have a treasured stack of performance Datsun catalogs, so I did know what they could be turned into. Remember, the internet was not a word that really existed back then. Catalogs, magazines, and the streets were our internet.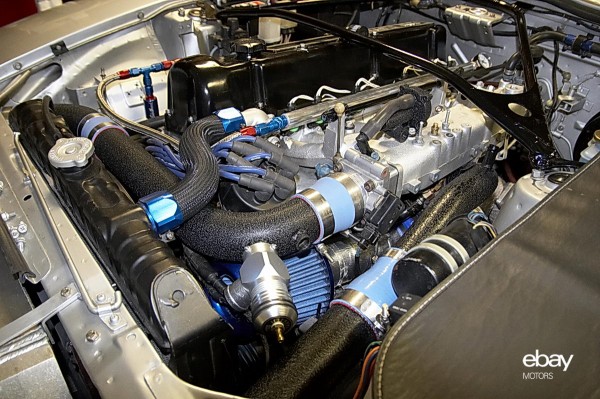 Flipping through the NY Times I found an ad for a 1976 Datsun for sale. It was somewhere around 72nd street on the East side of Manhattan. There was little detail in the ad, other than the mileage of about 69k and the $4,000 asking price. That night I dreamt of a silver Z.
The next day, I called to setup a viewing of the car. It was in a multi-level parking garage. As the elevator slowly came down the shaft, it revealed one of the cleanest silver Datsun's I had ever seen. It was bone stock, other than the wheels, and looked like an honestly clean car. I knew what to look for, having seen several Z's prior. I knew to poke the frames and floors with a screw driver and to look under the battery tray. It was pretty darned solid…and silver!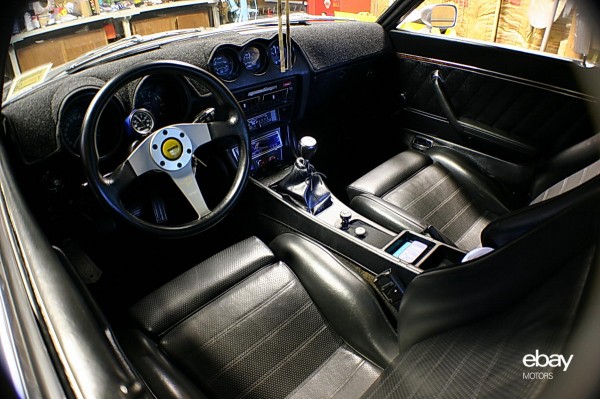 Desperately trying to hold back: "I'll take it!", I negotiated to $3500. The ubiquitous story that I was pitched was that the original owner bought it in Texas, and then drove it to Connecticut where it was serviced by Bob Sharp for several years. Along comes this second owner who took it to Manhattan where garage fees broke the camel's back and forced the sale. True or not, the dash had been replaced by previous owner and was new (cracked by Texas sun?), the paint was a bit faded (perhaps from Texas sun?), and the owner's manual was held in a vinyl Bob Sharp folder.
Having spent my life savings on it, I kept it stock for a few years, other than making a custom roof rack for skiing and windsurfing. Yes, the car was used all season for a few years. Yes, we have seasons here in the Northeast…and they aren't all pretty. The first mods began somewhere amidst the "Grunge Rock" of the 1990's. Let's try a chronological list:
** All work done by myself with help from dad, except for paint and bodywork. **
1989: modest beginnings
KYB struts
Tokico struts, Tokico springs, Suspension Techniques sway bars with polyurethane bushings
1992: got dialup Compuserve internet service
15-inch Panasport wheels with better tires
4-speed replaced with a 200SX 5-speed
Seats replaced with BMW/Recaro 318i seats
Z car no longer my daily driver (used 1990 Honda Civic 3-door is now my daily driver)
1995: eBay founded (should have bought stock)
Struts upgraded to adjustable Tokico Illumina
Air condition system totally replaced with OEM parts
Heater core replaced
Radiator replaced
Showing signs of rust on frame rails, rockers and floor pans
All rust repaired, and repainted in a show quality BMW Arctic Silver paint
Not much done for a few years…working on career…
2002 Bought a new Subaru WRX…suddenly addicted to turbos. 😉
Signed up to HybridZ.org to research how to turbocharge my Z.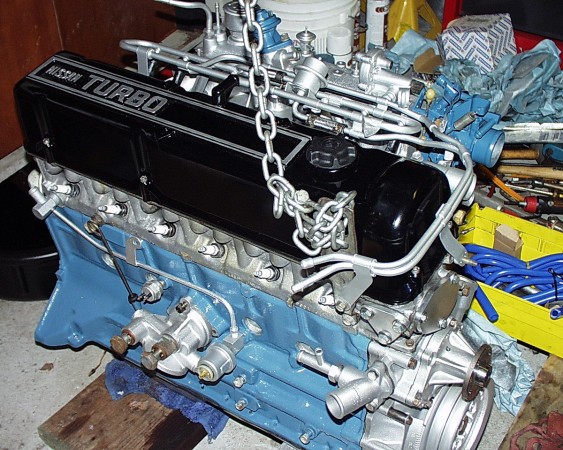 Turbo Swap Details:
Bought a running donor car, 1983 Datsun Turbo 280ZX, on eBay for $530
1983 Motor installed with turbo and turbo fuel injection
BEGI Rising Rate fuel pressure regulator installed
Custom front and rear strut tower bars installed
Generic intercooler pipe kit from eBay
Spearco intercooler from eBay
Turbo XS Blow off valve
Custom 2.5-inch Full exhaust made
280Z bumpers replaced with lighter sexier 240Z bumpers
Upgraded to 16-inch Panasports for brake clearance
All brakes replaced with large discs and Wilwood aluminum calipers
Brake proportioning valve installed in center console
Electric fan installed
LED Accent lights and third brake light installed
Champion Aluminum Radiator from eBay
Stock turbo fuel injection and ignition scrapped.
OBX Helical LSD installed from eBay
Reusable Cone type intake filter from eBay
Ford Lightning injectors on a custom billet rail
Dodge Coil pack from eBay
Ford EDIS-6 crank triggered ignition from eBay
Custom made Megasquirt Programmable EFI installed with Megaview dash display
Innovate Wide Band O2 system
Performance cam installed after full engine rebuild
I have run the car twice at Limerock Park in Connecticut, and twice at Watkins Glen International Raceway. The car was dyno'd once, with the stock OEM fuel system and it made 265 RWHP and 300 lb-ft torque at the wheels. With the current systems it should be making nearly 350 RWHP with an estimated weight of 2,750 pounds. It now rolls about 180,000 miles on the odometer.
Future? I would like to retire and take this car to the Alps for some serious Alpine tourism. 😉