Porsche has always built robust, high-performance cars. The cars are intended to be driven and pushed to their limits, and well maintained examples will be reliable, valuable and a joy to drive. Let's take a quick stroll through eBay Motors and check out some highlights from the Porsche timeline.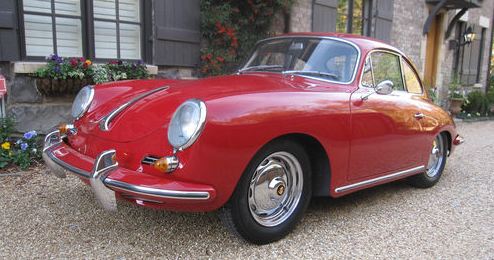 1962 Porsche 356b
Lightweight, aerodynamic and brilliantly balanced, the 356 offered a sporting driving experience without the need for a massive horsepower. Porsche made continuous subtle improvements to the 356 over more than two decades without significantly updating the cosmetics. Called the 356B from 1960-1963, the new "Super 90" engine was the best Porsche powerplant yet. This freshly restored 356B was taken down to bare metal before receiving a $7k respray. The interior and mechanicals are in excellent condition. The original engine has been replaced, which won't affect performance, but which will keep the price down.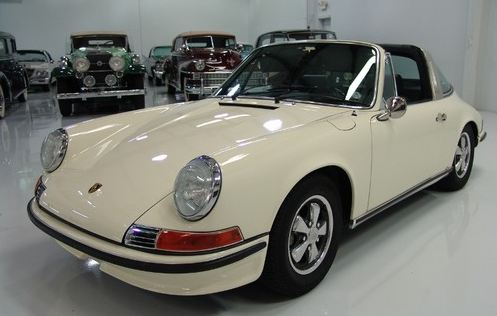 1970 Porsche 911E Targa
When Porsche designers reached the engineering limits of the 356, it was time for the larger, more powerful, more comfortable 911. Pre-1977 cars are desirable for their classic styling and mechanical purity. The mid-range 911E offered fewer hp than the 911S, but was actually faster to accelerate. This matching-numbers 1970 911E is equipped with semi-auto "Sportmatic" 4-speed. If you want a classic Porsche, but you don't know how to drive a traditional stick shift, this could be the car for you. The word "Targa" refers to the thick metal roll bar fitted to convertibles of the era.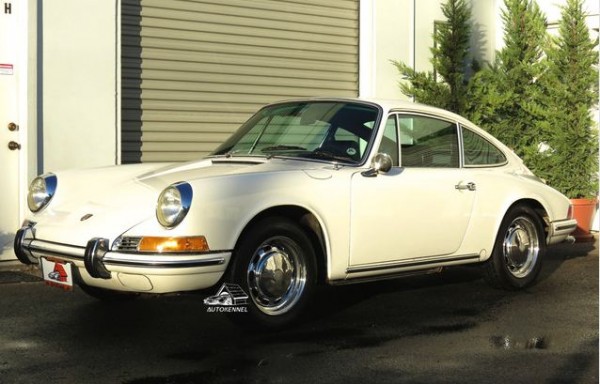 1969 Porsche 912
Porsche introduced the 912 in 1965 for those shoppers who wanted a piece of the 911 action at a more attainable price point. This 1969 912 was reportedly purchased new by a 65-year-old woman, who sold it twenty years later to another 65-year-old woman. Both owners maintained excellent records and never abused the car. More recently, it has been thoroughly serviced and now runs "tip-top."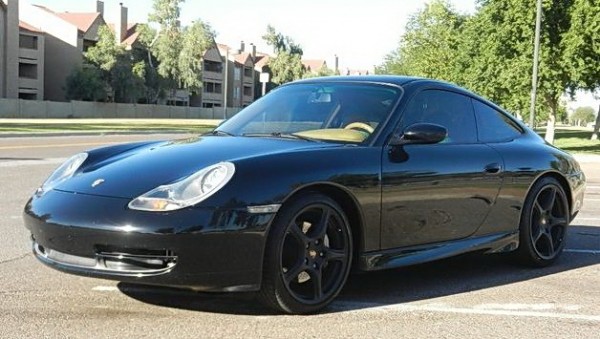 2000 Porsche 911 Carrera 4.
In 1989, Porsche released the first AWD 911, called the Carrera 4, and in 1998 the air-cooled flat six became water-cooled. This 2000 Carrera 4 is offered without reserve, and I spotted it at a bid of just $13k. It has new tires, clutch and brakes and appears to have been very well maintained. And I'm a fan of black rims and black window tint on a black car, especially with light colored interior.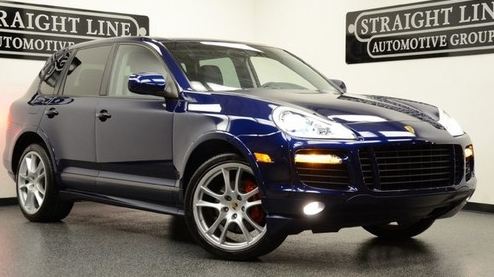 2010 Porsche Cayenne GTS
Hard-line 911 purists lamented the release of a Porsche SUV in 2002, but the Cayenne found immense commercial success almost immediately. With its potent V8 and excellent handling, the Cayenne is one of the most satisfying SUVs on the market today. The lightweight, aerodynamic GTS features a sport suspension and optional 6-speed manual transmission. This 2010 Cayenne GTS is equipped with automatic, but it's one of the lowest-mile Cayennes on eBay. With just over 11k showing on the odo, the $63k buy-it-now price looks like a tremendous deal.
Porsche engineers continue to pursue their Teutonic notion of the perfect driving experience — one defined by balance, agility and control. But even if a new Porsche isn't in the cards for you this year, you can still get the same basic formula from any of Porsche's past models. And what's not to love about that?