I've been racing vintage Datsuns for a while now. It's been fun running the Bobby Allison 510, a Bob Sharp 610 and a couple of BRE 2000 roadsters. The biggest car I've run so far has been the Fitzy 280ZX. But my latest car will be the most advanced and longest wheelbase car I've run so far. It's a Bob Sharp-built Nissan 300ZX 2+2 that Paul Newman campaigned in 1988.
I say it's a Nissan 300ZX, but it's a Z car in name only. I think the roof and windshield are the only things you'd find on a stock Nissan. The rest of it is purpose-built for racing. It has a tube frame, big brakes, wide racing slicks and coolers everywhere. The engine's radiators are split out to the sides, there's a huge intercooler in the front, plus a transmission cooler and a diff cooler. You can even adjust the sway bars from a dial on the dashboard. Not that I even know which way I would want to adjust them.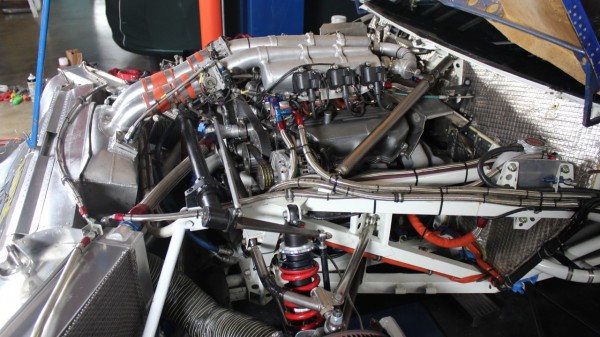 The detail work and fabrication on this car are absolutely amazing. The welds on the aluminum plenum are works of art. There's safety wire on everything that can possibly be safety wired. The original headrest is still in the car. It has cool red, white and blue stitching that reads, "PLN" for Paul Leonard Newman. And, yes, the bolts for the headrest are safety wired, too. The plumbing is made up of a king's ransom worth of super-clean anodized aluminum fittings and braided hoses. This car is all business and about as technically advanced as you're going to get in vintage racing.
You can tell how serious a race car is by how complicated it is to start. For example, all of my other vintage car start by getting in and pushing the starter button. This car, on the other hand, has a 13 step starting procedure. Great, one more thing for me to mess up, even though I printed out and laminated the directions.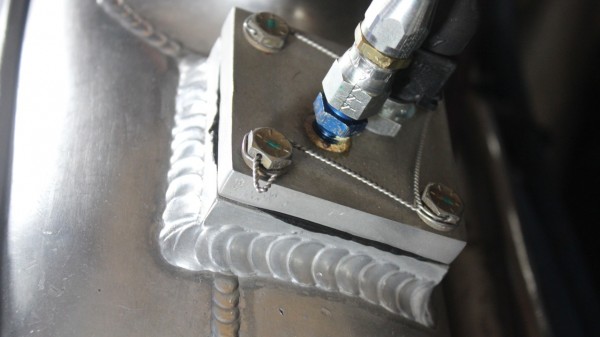 The 300 is a huge leap up in terms of power compared to my little four-bangers. It's got a turbocharged six-cylinder engine that makes well over twice the horsepower of anything I've raced before. Did I mention that it shoots flames out of the exhaust?
Everyone seems to think I should be scared because it's so much more car. My only fear is that I'll get too comfortable in it too quickly. Sure, it's got 600 horsepower, but it's going to have way better handling than I'm used to, as well. And it'll have brakes that actually stop the car. Brakes? Now I'm getting spoiled.
---
Hear more from Adam Carolla by subscribing to CarCast on iTunes or visit CarCastShow.com