Ron Pratte aggressively collected classic cars and trucks over the past few years.  His cars were stored in Chandler, Arizona but never were on public display.  In a previous column, we reported that he would be selling ALL his vehicles in Arizona during the January, 2015 auctions.  While it is not yet certain which cars will be sold off, Pratte has amassed a sizable collection of Boyd Coddington built cars.
Boyd Codington was a custom car builder from California that gained recognition after winning his first America's Most Beautiful Roadster (AMBR) award in 1982 .  He later surfaced as the star of American Hot Rod which started the car builder reality TV craze.  Boyd was known for smooth curvy shapes on his custom cars and his billet wheels.
Pratte has collected a series of Boyd Coddington built cars; here are our three top favorites.
Chezoom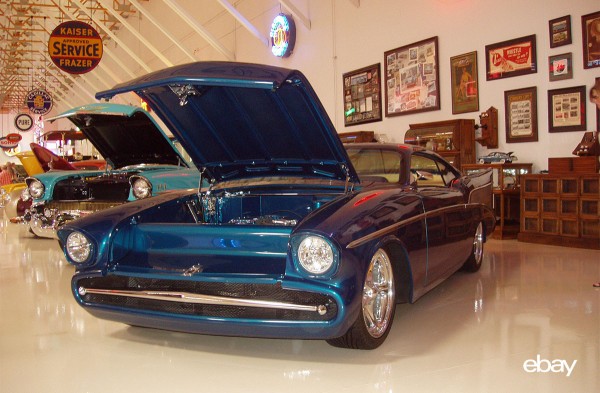 This was Boyd's styling improvement for a 57 Chevy based on a Thom Taylor design.  Coddington put a complete LT1 motor under the hood with a 700R4 transmission mated to it. Hard to believe but this car originally started out as a 2 door 57 Chevy hardtop.  Pratte bought it for $379,500.
AlumaTub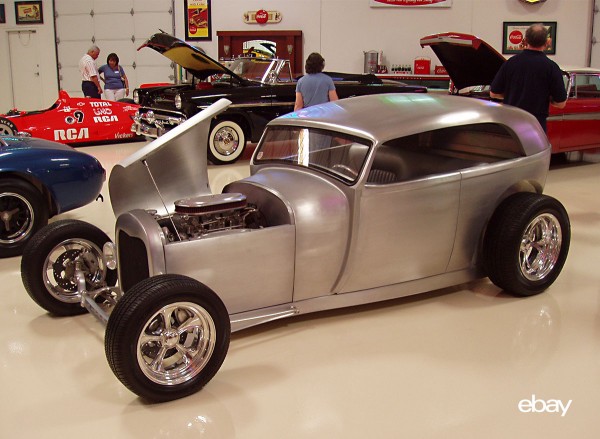 This was the third in a series of aluminum bodied customs that Coddington produced.  The top can come off to allow for a roadster feel.  This one was powered by a Chevy small block 350 and sends power to the back through a Chevrolet TH350 transmission.  The body work was done by famed master Marcel 's Custom Metal and is hard to believe this was hand formed and not stamped out on a press.  This was sold to Pratt for $170,500.
Whatthehaye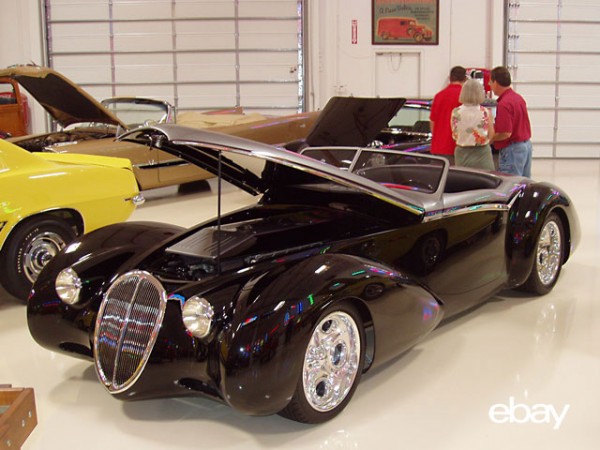 This was Coddington's take on a '32 Delahaye.  Besides the cute name, the roadster screams sleek and stylish.  The bodywork was done also by metal master Marcel Delay's shop and has a Viper V-10 under the hood.  It too had a lift off top, which is how it typically was shown and photographed.  This sold for $550,000.  (All prices include a buyer's commission)
All these cars are showcases of Boyd Coddington's workmanship and vision.  All one off creations and once seen, never forgotten.  Next year we'll see how the public now values his workmanship.
---
| | |
| --- | --- |
| | From overviews of trends in the automotive industry to penetrating looks at car shows, auctions and classic car trends we offer readers a unique perspective with a mix of irreverence and off the wall humor. Check out other articles at Route66PubCo.com. |