More Than Just a Car Hole
A garage keeps your vehicle secure and sheltered, but if you're going to work on your car, or if you own a classic car that doesn't get driven frequently, there's a lot more to it. Here are nine must-have items that no garage should be without.
Battery charger. There's no sadder moment than waiting all winter to fire up your vintage ride, turning the key on the first sunny day of spring and finding out that your battery is dead. If this story sounds familiar, what you need is a dedicated battery maintainer that monitors your charge level and only gives enough juice to keep your battery topped off. (Overcharging a battery is also bad.)
For jump-starting a dead battery, a portable "jump box" is a handy item that will make you a hero. Schumacher makes a model with built-in air compressor, flashlight and USB charger (for your phone, of course). The iStart is another popular jump box, with a clean, unintimidating appearance.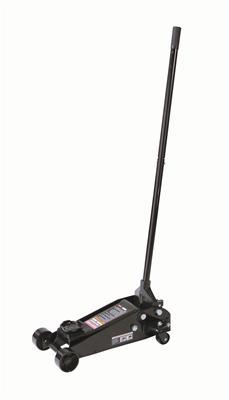 Floor jack. Unlike the little bottle or scissor jack that's probably crammed into your spare tire well, the jack in your garage can be full sized, for more power and more stability. This no-nonsense Craftsman floor jack has a three-ton capacity and looks like a great value.
If your car is extra low, you may need something low-profile floor jack by Napa. This lighter-duty Craftsman includes a pair of jack stands, and this 3-piece kit by Craftsman even has a creeper. Be sure to note shipping charges before ordering — a sturdy floor jack is not light.
Creeper. Once you've got your car in the air, you'll need to get underneath. Yes, you can try covering the floor with cardboard, but sometimes the ground is wet, or maybe there just isn't enough cardboard to go around. A decent creeper is the right tool for the job, and there are lots of options: padded with adjustable headrest, simple hard plastic, hard plastic with integrated lamp, steel frame with integrated tool trays. This all-terrain creeper with five-inch casters will roll even if you leave the smooth pavement, and this convertible creeper even transforms into a stool, putting you at just the right height for working on brakes.
Air compressor. Inflate tires on cars, bikes, wheel barrows, run air-powered tools, or just blow off your dusty engine. Nothing says "this is a serious garage" like a bona fide air compressor. The 20-gallon Ingersoll Rand Garage Mate is an excellent all-around choice for home use. This two-gallon pancake compressor will be good enough for occasional use.
Vise. When you need a third hand, a bench vise is your best friend. Spending a little extra here will pay off in the long run, and Wilton is a brand you can trust.
Oil drain pan. What a simple yet powerful tool! This drain pan has handles and a spout, and this oil drain set comes with funnels and rags. If you don't want to pour off your waste oil into an empty milk jug right away, this oil drain pan has a lid.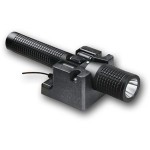 Heater. For some reason, I don't tend to spend warm, sunny days in my garage. It's always late at night in the middle of bleary winter. A portable heater makes that prospect all the more appealing. This shop heater from Comfort Zone is just right for my garage.
Lights. You've got heat, now you just need light. The Inova T4 is super bright and durable, and the wall-mounted charging station ensures it will always be there at a great price. A mini Maglite in your toolbox is also a good idea, along with a headlamp. There
Tool box. This five-drawer rolling tool box from Craftsman seems like a bargain. It will hold tools of a variety of shapes and sizes, and you can always buy more boxes later when you outgrow it.