Dodge, Chrysler, Plymouth — you can sum up the weighty legacy of these automotive heavy-hitters in one charged word: Mopar. Add in the Jeep and Fiat brands, and you've got an automaker with serious history and a serious vision for the future.
Here's a quick survey of Mopar highlights old and new, currently for sale on eBay Motors.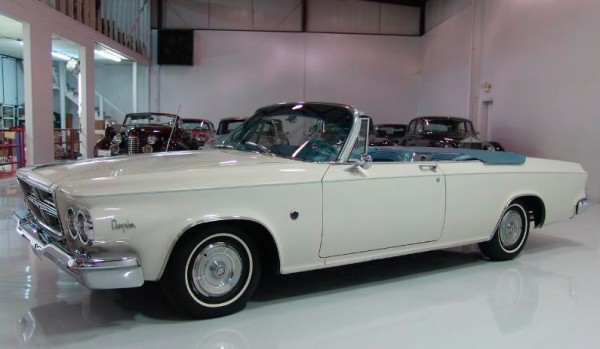 1964 Chrysler 300K convertible. The seller claims that this '64 Chrysler 300 convertible is one of just 141 known to exist. I don't know if that's true, but it's a believable figure. The 300 Letter-Series Chryslers successfully combined both luxury and performance and were a precursor to the muscle car movement of the late 1960s. For those summer evenings when fuel prices just don't seem to matter, this would be a great "take-the-gang-to-dinner" car (and you'd probably get front-row parking).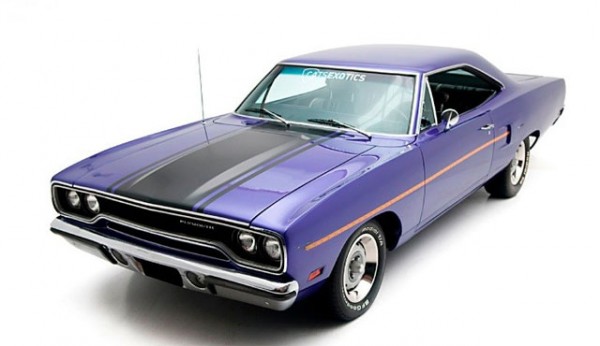 1970 Plymouth Road Runner. Plymouth snagged the low-cost muscle car market with the Road Runner, which offered tire-melting performance in a no-frills package. The teens that purchased them tended to upgrade them and then crash them, so numbers-matching examples in decent shape, like this one, are coveted today. There is no way you could restore this car for the asking price of $32k.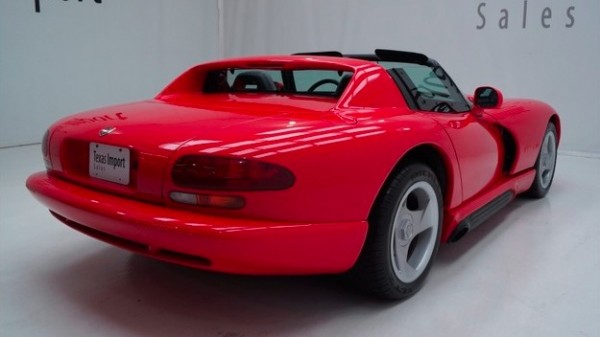 1994 Dodge Viper RT/10. Many investment-minded car buyers bought Vipers and never drove them, thinking they would watch values rise and cash the cars in when it was time to pay for the kids' college. Well, that hasn't happened, but Vipers have held their value better than a lot of "instant collectibles." Today they offer supercar performance at an attractive price point, and shoppers have their pick of very-low-mile cars to choose from. This '94 RT/10 is just such a car, and the $37k buy-it-now price looks right.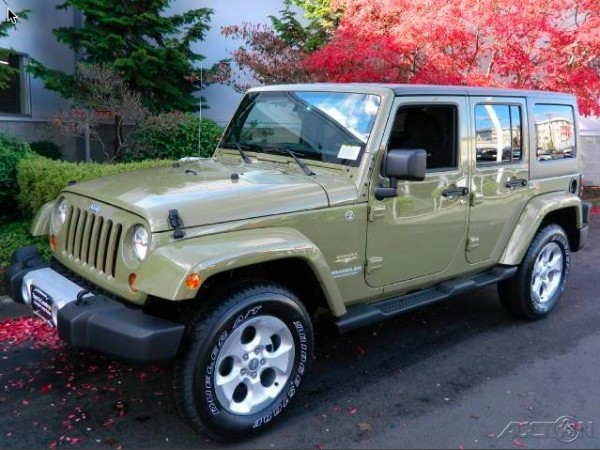 2013 Jeep Wrangler Sahara. The Wrangler Sahara doesn't have the skid plates, bigger axles or full-on rock-crawling features of the more expensive Rubicon, and modern touches like cup holders, power windows and another pair of doors put it squarely into the category of "SUV," but this direct descendant of the WWII Army Jeep is a truly capable off-roader. I dig the slotted grill and the contrast of the boxy profile against the seas of anonymous jellybeans filling today's parking lots and freeways. And I actually prefer the Sahara's paint-matched fenders to the black plastic that comes standard on the rest of the Jeep line.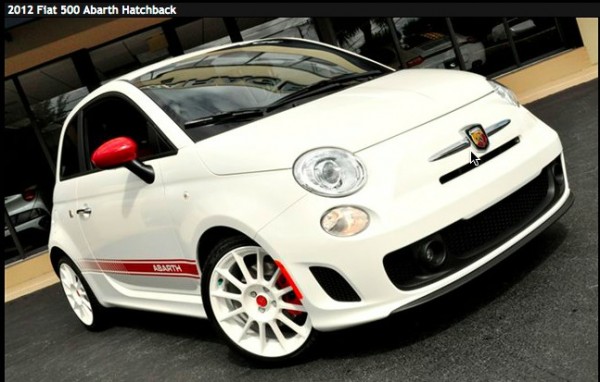 2012 Fiat 500 Abarth. While American automakers of the 1950s were creating ever more powerful, luxurious, outrageously styled cars, post-war Europe was still shaking off the dust. "People's cars" like the VW Beetle and Fiat 500 played a critical role in getting citizens mobile again, and today the cars are venerated for their simplicity, quirkiness and historic charm. Fiat acquired a majority stake in Chrysler in 2011, and the new Fiat 500 soon hit American shores, to applause. The tuning house Abarth has a long history of turning Fiats into "giant killers," and the new Fiat 500 Abarth carries the mantle forward. This one looks irresistible in white with white rims and red Abarth stripe. The 160-hp turbocharged engine has a wonderful roarty exhaust note. Turn off traction control, and it's a thrilling, zippy ride.
Clearly, Mopar of the 21st century means a lot more than just big blocks and American muscle.