VOTE on our long-term test car!
We've just returned home from Puerto Rico, where MINI chose to launch its all-new 2014 Cooper Hardtop, and we'll get to right to the point:
This little car is awesome.
We like it so much, in fact, that we've decided to add one in to our garage for the next year, and we want your help choosing the specific car. Make sure to take a look at the three options below, and let us know which car you'd pick in the comments section.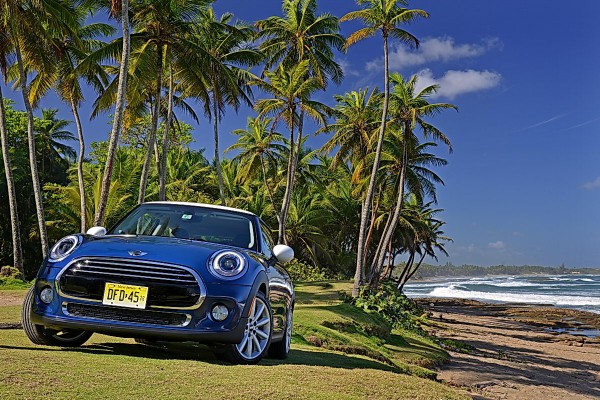 Here are the basics:
The new cooper is slightly larger than it has been in the past, but its classic proportions remain the same. You'll find the same short front and rear overhangs, same wide-set tires moved to the four corners of the wheelbase, and the same shoebox design that makes MINIs so instantly recognizable on the road. However, the 2014 Cooper Hardtop aims to drive the brand up-market with more premium materials and options, and we think it does so pretty successfully. In addition to soft-touch materials, a variety of leather seating options, and an 8.8-inch navigation display, the new MINI also offers a heads-up display, self-parking driver's aid, LED headlights, and an adaptive suspension.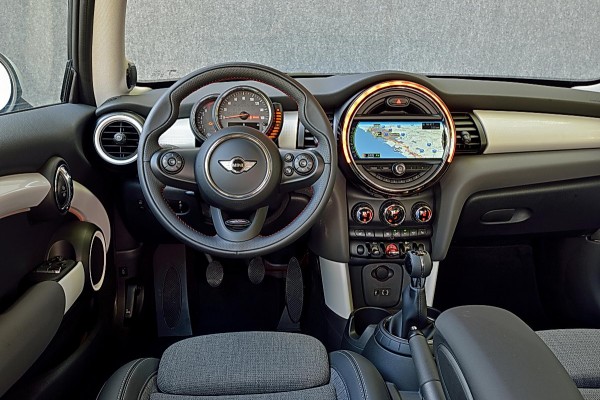 Under the hood, the base Cooper Hardtop uses BMW's new 134-horsepower, 1.5-liter turbocharged three-cylinder engine, with the option of either a six-speed manual or automatic transmission. Scooting around San Juan, we found this engine to have plenty of pep in the city and on the highway, though it seemed a little overworked at times climbing mountain roads. Fuel economy ratings are impressive here, with an expected 30-mpg in the city, and 42-mpg on the highway. By contrast, the 189-hp, 2.0-liter turbocharged four-cylinder has ample torque in nearly every situation, and all of the bark we've come to expect and love from MINI products. The S model is rated at 28-mpg city/40-mpg highway. So, we'd probably say that the base car is great in most situations, but the S model really makes the most use of the car's excellent steering and sharp-handling little chassis.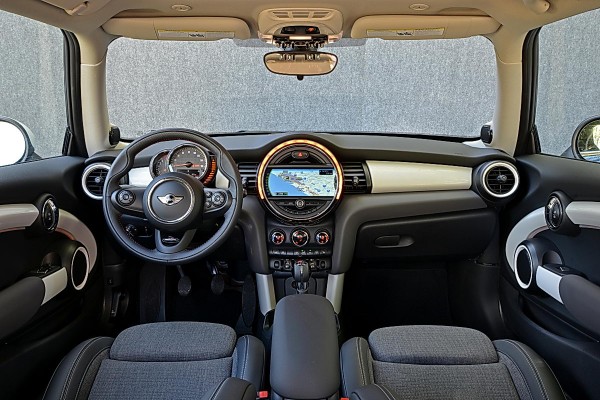 We plan to spend the next several months documenting the MINI ownership experience, from ordering the car to dealer visits, as well as joining the local owners' club and driving across the country with MINI Takes the States. If you have ideas about how you'd like to see us review the car, we want to hear from you!
In the meantime, let us know which color combinations you'd choose on your MINI, and we'll plan to order ours in the coming weeks.
[poll id="8″]
[poll id="9″]
---