A wise mechanic once said, "Older classic cars and their engines are supposed to leak oil, smell bad, and go forth screaming into the modern age."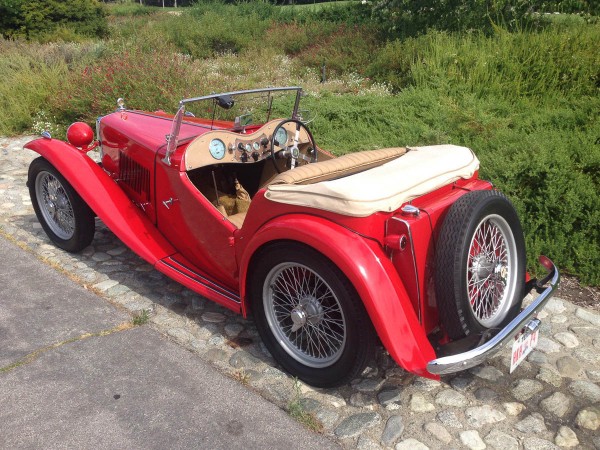 We couldn't agree more with that sentiment, because there is a certain charm that comes with classic car ownership. If anything we'd only add by saying that British classic convertibles only make a sunny day more enjoyable. MG is one of those classic British sports car names, and it takes its name from Morris Garages, founded in 1924. MG primarily gained fame for its two-seat sports cars post WWII. There are countless anecdotes of American Soldiers who were stationed in an around Britain during WWII who fell in love with smaller British sports cars and paid to ship them back to the USA.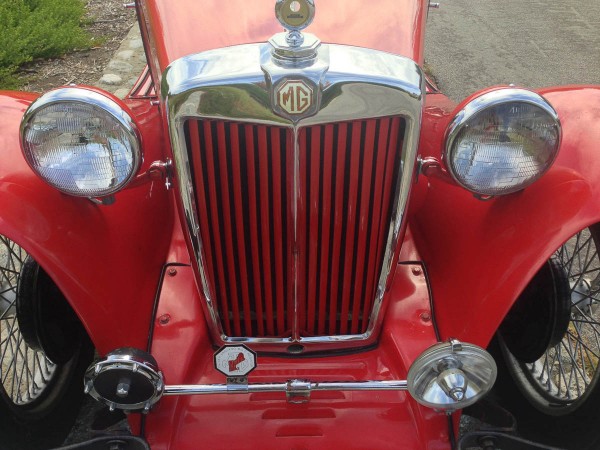 This MG TC EXU (export unit) was built in right hand drive configuration, but came with US specifications, including headlights, larger twin rear lights, as well as turn signals and chrome plated front and rear bumpers. The car had a tachometer positioned directly in front of the driver while the speedometer was in front of the passenger on the left side of the dash. Of the 10,000 MG TC models produced worldwide, from September of 1945 through November of 1949, only a mere 500 were officially produced with the EXU designation, the official designation for export bound models. A small claim to fame for the MG TC is that many a racer got their start driving a small sports car like this one. A famous racecar driver by the name of Phil Hill also won his first race in 1949 driving a similar vintage MG TC.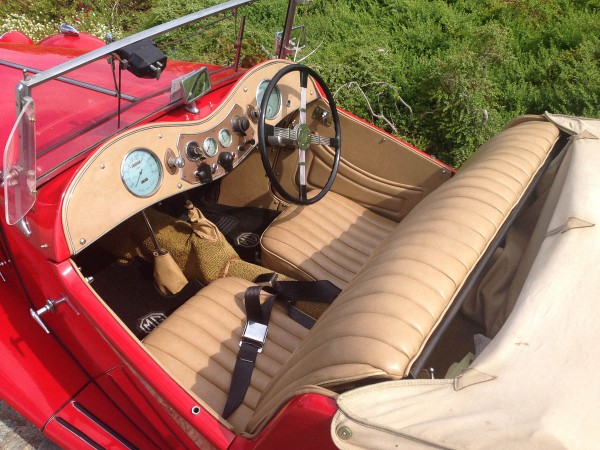 This particular model is less likely to leak oil or smell bad due to its relatively recent mechanical restoration. Today's 1949 MG TC roadster is a great example of a period sports car that is still a usable wonderful drive that you wouldn't or shouldn't be afraid to take to the road. Its low down driving position likely won favor with so many drivers over the course of history. With just under 500 cars built in the EXU specification, this makes finding one a relatively rare find.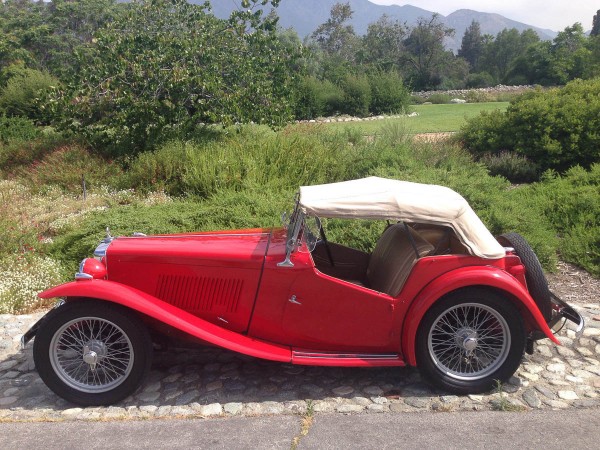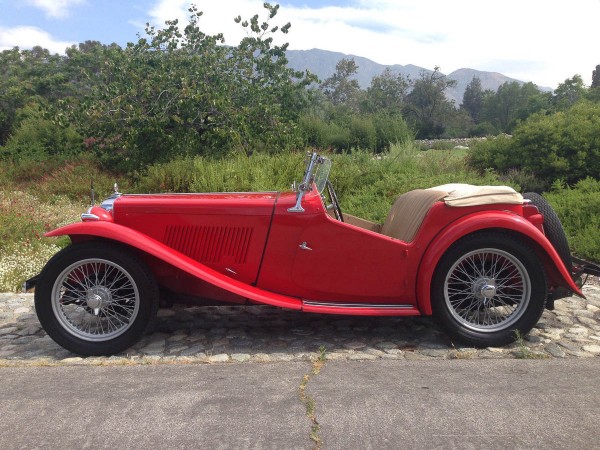 Just like that wise mechanic foretold we can't think of a better way to spend a day than behind the wheel of a classic British sports car, just like this one ready to scream that it is divine. There is something about the pitch an engine makes at high RPMs that sounds like the wailing screaming high notes of music. The MGTC is the grandfather of many a sports car and we are glad some examples are still around to give us new kids on the block a run for our money just like Phil Hill did 65 years ago. If you are ready to redline a true British classic, click the buy it now while you still can.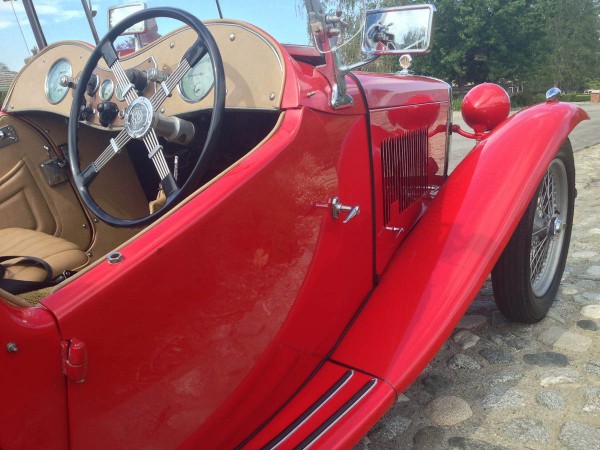 Buy it now before it disappears forever. Listing ends June 18 after 8 PM (PDT) – 1949 MG TC Roadster