The annual L.A. Auto Show sees many high-profile presentations with manufacturers doing their best to drum-up excitement for new models and concepts. At this year's L.A. Show, Mercedes-Benz's AMG division wowed the attendees with high performance, future-forward thinking, and innovative design concepts.
One of the most visually striking vehicles of the 2012 L.A. Auto Show was the Smart 4 Jeremy Concept. Working with fashion designer Jeremy Scott, this Smart FourTwo Electric has striking red-tipped wings symbolizing its freedom from fossil fuels, and the freedom of movement itself. Also shown this year at L.A. was the Ener-G-Force Concept, a rough draft of sorts for a potential replacement for the revered G-Wagen. More than simply another monster SUV, the Ener-G-Force envisions a future where hydrogen power enables a 500-mile range while emitting only water, and pushes more technological envelopes with a topographical scanner that constantly reads and reacts to the world around and in front of it.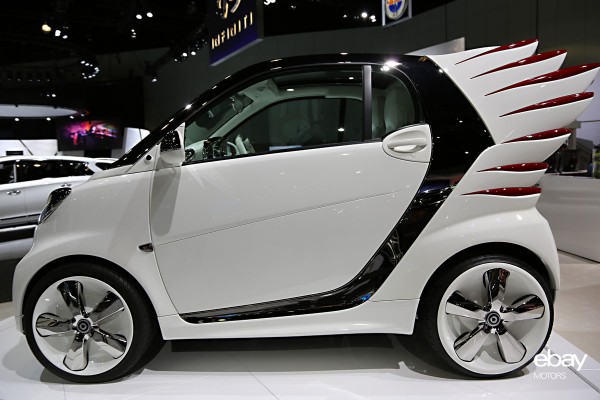 Mercedes-Benz also brought the thunder with additions to the AMG line, which is experiencing impressive growth here in America, especially with the popularity of the C63 AMG Black Series. The GL63 AMG was shown at the L.A. Auto Show, with a 550 horsepower engine making it the fastest and most powerful seven-passenger SUV you can buy. The big gun by far, though was the debuting SLS-AMG Black Series. With aggressive aero modifications to the SLS-AMG body designed to keep the 6.2-liter engine's 622 horsepower on the ground, the SLS-AMG Black Series makes an immediate and indelible impression. The sound of the SLS-AMG Black Series has to be heard in person to really be appreciated.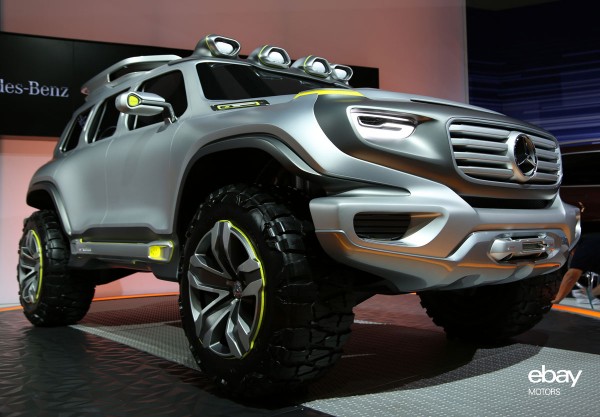 The Mercedes-Benz AMG press event covered everything from the most contemporary electric cars to the wildly futuristic yet completely plausible Ener-G-Force Concept. What was most impressive, though, was how seamlessly Mercedes transitioned into showing off some of the most raw and powerful vehicles coming to the market with the AMG Series. Mercedes-Benz has become one of the most broad-sighted builders out there, and their presentation in L.A. this year only served to underscore that.