Ready to hit the beach
One of the outstanding examples of craftsmanship we discovered at SEMA was a 1950 Buick Woody fabricated by Roseville Rod and Custom for Scott Pruett. Apparently, another Scott Pruett passion is restoring vintage American cars in addition to his stellar racing accomplishments and creating hand-crafted, premium wines.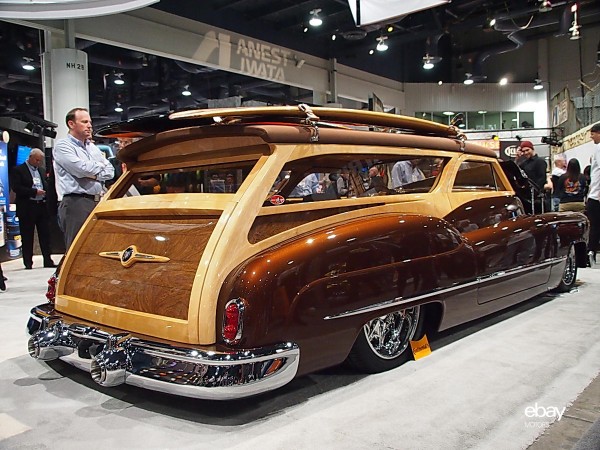 We spoke with Roseville Rod & Custom and picked up a few details that went into the Woody finished in Mocha Pearl paint from Sherwin-Williams' Planet Color, Collector Color series. What appears to be burlwood panels on the outside is actually hand-painted to look like burlwood. The same treatment was applied to the original metal dashboard inside the Superwagon.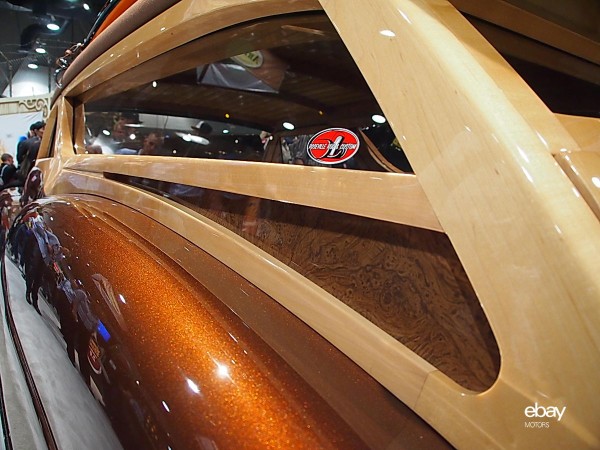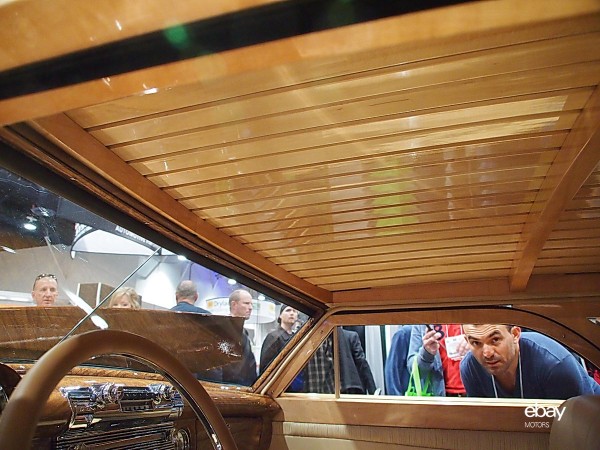 Select Maplewood pieces were used for the roof and sides.
The bumpers got a special treatment before being plated and polished by Ogden Chrome. Cadillac bullets were welded to the front bumper and the rear bumper was modified to fit the exhaust pipes.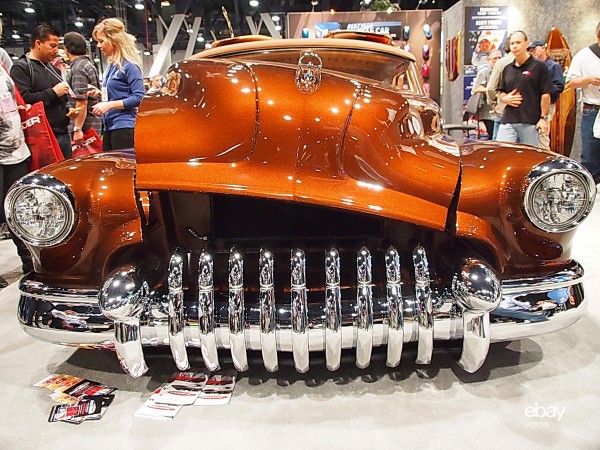 The chrome wheels (19×8-front, 20×9.5-rear) are a one-off design by Budnik Wheels.
Living up to its superwagon status, underneath the hood is a 485 horsepower Ramjet 502 crate motor from GM that is aimed at keeping the world motorsports champion with a permanent grin attached to his face.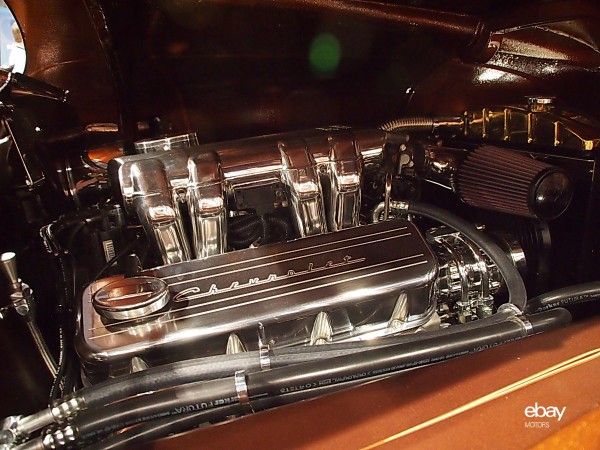 About Roseville Rod and Custom
Roseville R & C offers complete design, fabrication, finishing and assembly of all types of distinctive automobiles.  A visit to Roseville Rod & Custom reveals a huge assemblage of tooling and equipment that allows production of an array of parts and panels not available elsewhere. The talented group at Roseville Rod & Custom totals over 150 years of hands on experience, and possesses a heritage of enthusiasm that will continue many years into the future.  They maintain a single focus – creating automotive art.
About Scott Pruett
Scott Pruett is one of North America's most successful race car drivers who has competed in NASCAR, Champ Car, IMSA, Trans-Am, and Grand-Am racing. Scott is a five-time Rolex Series Champion (2004, 2008, 2010, 2011, and 2012), and four-time Rolex 24 At Daytona winner (1994, 2007, 2008 2011). Pruett is the single most successful Daytona Prototype driver ever – holding career records for wins (39), pole positions (30), podium finishes (78) and laps led (2152).