Updated: Nov 1, 2013
During a recent Mecum auction, a few Dodge cars pulled in some big bids. You're not likely to see many of these Mopar classics in such pristine condition, or in any condition at all for that matter, as they are extremely rare. Any collector would be lucky to have one due to their low production volumes.
A Super-Rare 1970 Hemi Charger
The first up is a ultra rare 1970 Dodge Hemi Charger, which was one of only 112 1970 Hemi Chargers ever made. What's more, this particular car came with a 4-speed manual transmission, which means it's really only one of 56 1970 Hemi Chargers with a 4-speed.
In case you missed out on the 1970s, it was the era of the ground rattling American muscle car. A vehicle like the Dodge Charger R/T is an amazing representation of the days when brute strength and steel ruled the roads – when consumers lusted after torquey big block V8s that would pass anything on the road (well, anything but a gas station). This is part of what makes these vehicles so collectible – it's not just their beauty and rarity that collectors love – they also harken back to another time.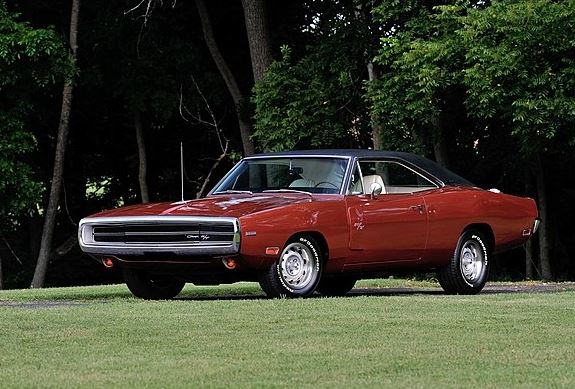 Very few changes were made to this particular Hemi Charger, and outside of one repaint, it's a numbers matching original. It's also a car that came with the A34 Super Track Pak — this original option included a larger radiator, 4-speed transmission with Hurst Pistol Grip shifter, 4.10 gears, Dana Sure Grip rear end, and front disc equipped power brakes. Collectors also value the "rally" gauges and the full console.
Despite it's age, this rare Charger looks like it just rolled off the showroom floor. Amazingly, despite a bid of over $100,000, the car didn't meet reserve. $100k is a lot of money, but not enough to own this glorious machine home.
68′ Dart Does Big Money
Another Mopar that recently crossed the auction block at a shocking price was a jaw-dropping 1968 Dodge Dart. The vehicle sold for $125,000, which made it the 6th most expensive car sold during that particular day.
Just like the 1970 Hemi Charger, this particular Dart was quite rare. One of only 80 vehicles built, this Dart was a Dodge sponsored race car driven by Max Hurley in SS/B competition. It was made by the Chrysler Corporation as a part of the program that used 426 Hemis in Plymouth Barracudas and Dodge Darts for supervised trials like Super Stock drag racing. Essentially, Chrysler put a bunch of their best Mopar performance parts on stripped-down Darts and Cuda's in order to build the fastest cars possible.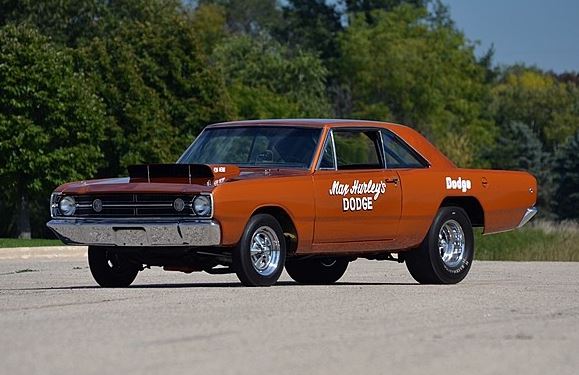 Notable features of this car include:
Fiberglass lift-off hood
426 cubic inch Hemi with Cross Ram intake
High flow oil pump
Roller timing chain
Solid-lifter cam
Transistorized dual-point ignition with solid core wires
Hooker headers
HD cooling system
Factory-built race cars are exceptionally rare in any time period, and as a general rule race cars are collectible merely because most of them don't make it through their racing careers in one piece. But to find a clean and perfect vehicle that's both a former race car and a factory built racing vehicle? One in a million.
Finally, let's take a minute to recognize that cars just like these two weren't considered particularly collectible 20 years ago. It's likely that both could have been purchased for a fraction of today's value in the early 1990's.
Which begs the question, what kind of future collectibles can you find today? Why not search thru eBay's available race vehicles to see if you can find a future collector car? Or check out eBay's extensive project vehicle listings, to see if perhaps there's a car that could become very valuable with a little effort? Or maybe you can secure an early-90's Dodge Viper, a car with a storied history that's all but certain to become a future collectible.
---
Author Jason Lancaster is a fan of all things automotive, from 440 Hemis with a "6-pack" to gas-sipping hybrids. You can follow Jason on Google+ HERE.
Photo credit: RK Motors Charlotte – 1970 Dodge Charger R/T Restoration and Mecum Auctions (1970 Dodge Hemi Charger + 1968 Dodge Dart)