The F-Body Camaros and Trans Ams epitomize the phrase 70's and 80's Old School Cool. The many films featuring an F-Body are too numerous to count. Remember Fast Times at Ridgemont High, Remember the Titans, The Driver, Trasnformers? The list goes on and on. Smokey and the Bandit made the 1977-1981 Pontiac Trans Am cool, but what about its sibling the Chevrolet Camaro? You could say any Camaro is cool, and that statement might be right, but not everyone is a fan of the late 1970's and early 1980's Camaro. Why? Most would argue by that point in time emissions' controls and unleaded fuel robbed it of horsepower, but in spite of that hit, the body of the car still sported the classic looks from 1970-1981. Fast-forward some 30 plus years and the second generation of Camaro is looking more and more appealing assuming you can find one in good to excellent condition. And, of course, we did.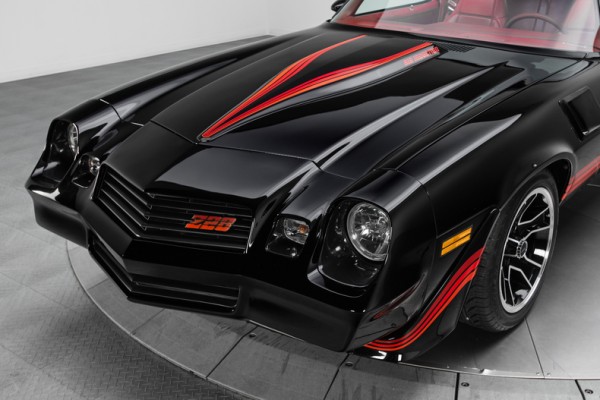 A 1980 Camaro is not all that hard to find; but the chances of scoring a fully sorted, show worthy 'pro-tourer' are as likely as purchasing a winning lottery ticket. This striking Camaro Z28 has a 421 cubic inch Chevrolet V8 with a reworked chassis and a beefy Tremec 6-speed transmission. Behind the Tremec T56 Magnum 6-speed, which makes good use of a tough 12-bolt rear end, spins a Detroit TruTrac differential around 4.10 Moser gears. The car has factory power steering, and features disc brakes, and a dual exhaust system with Dynomax mufflers, a powder coated chassis with traction bars, and frame connectors. The interior of the car is the period correct Carmine. The Camaro also includes an assembly manual, restoration receipts, component manuals and a small book of restoration photos.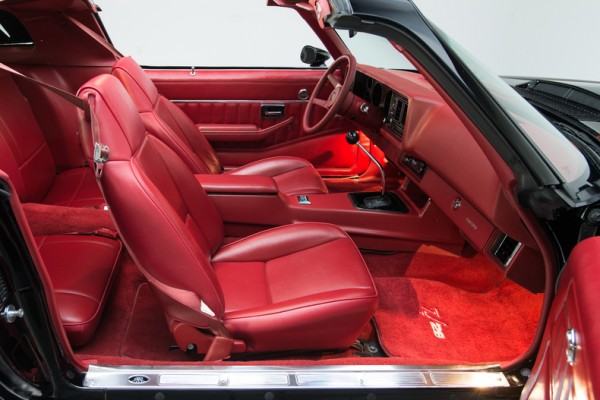 General Motors envisioned the second generation Camaro as a workingman's Ferrari and, thanks to a better time frame and bigger budget, it effectively addressed many of the complaints enthusiasts had about the first Camaro built from 1967-1969. The second generation was longer, wider, lower to the ground and more aggressive. It certainly was more of a driver's car, and is widely regarded as some of the best looking and best performing Detroit steel ever produced.
This show stopping Z28 is one of the best combinations of performance and style your money can buy. It is old school cool, and back in black and ready to kick the tires and light some fires. Bid it up while you still can. Listing closes April 4, 2014 16:36 (PDT): 1980 Chevrolet Camaro Z/28