The new Jeep Renegade was just revealed at the 2014 Geneva Auto Show, and the public is officially intrigued. This vehicle would seem to have a lot of unique options and abilities, and as a result the public is eager to learn more. Here are the most common questions I've seen, and my best attempt at answers based on public info and my experience.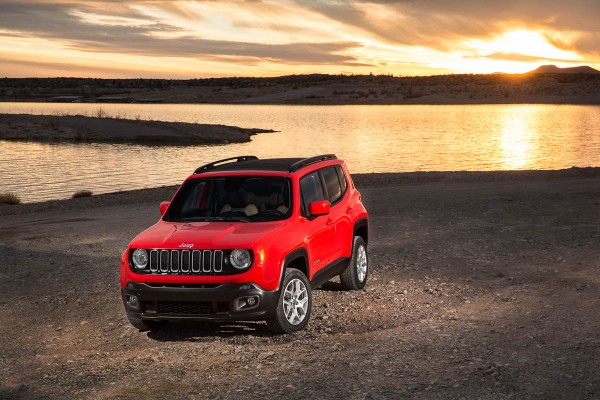 What's the Purpose of the Renegade?
This boxy compact crossover SUV will exist in a slot below Jeep's Patriot in size, but targets a more premium buyer who likes "quirky" models. Additionally, the Renegade has been designed to compete globally. While the Jeep brand has an American heritage, the parent company is now completely owned by Italian automaker Fiat …and with global ownership comes global ambition.
While the Renegade is designed to expand Jeep's US line-up, it will also be marketed worldwide, from China to Brazil.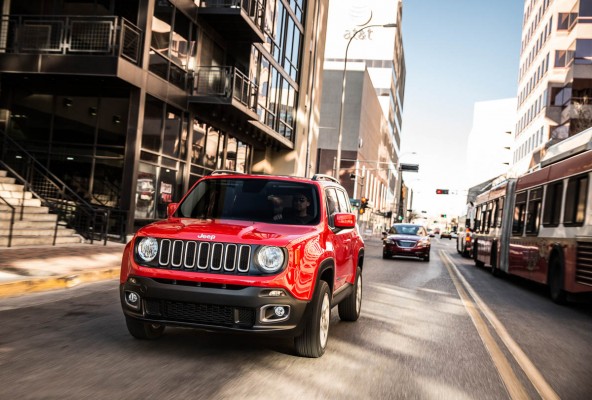 What Powers The New Renegade
The new Jeep Renegade will have several different engine and transmission options. In the US, two gas engines will be available:
A 160 horsepower 1.4L turbocharged 4-cylinder mated with a six-speed manual transmission
A 184 horsepower 2.4L 4-cylinder mated with a 9-speed automatic transmission
In Europe, drivers will have access to three gasoline engines as well as two diesel models. These powertrains will include both a 168 horsepower and 138 horsepower version of Fiat's 1.4L MultiAir 4-cylinder, and the 184 horsepower 2.4L MultiAir2 Tigershark. Diesel options will include a 108 horsepower 1.6L, 118 horsepower 1.6L, and a 138 horsepower 2.0L engine.
Overall, there are 16 different powertrain options for Jeep Renegade buyers globally. There's no word yet on whether or not the diesel Renegade will be offered in the US market.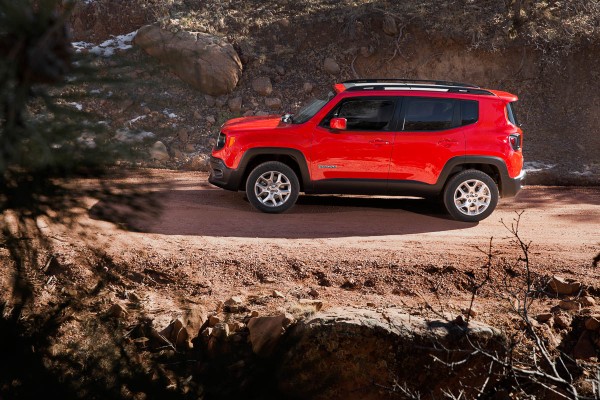 Can it Handle the Great Outdoors?
While the Renegade might not be able to tackle extreme terrain like the Rubicon Wrangler, it is designed to honor the Jeep brand name off-road. The Jeep Renegade will be offered with two all-wheel drive systems
A full-time Active Drive that sends 100% of torque to either of the axles in a variable ratio (as needed), and
An Active Drive Low system that will be standard on the upgraded Renegade "Trail Hawk models." Adding a low range to the all-wheel drive system, this heavy-duty version of the standard AWD system will feature a 20:1 crawl ratio in first gear. The Active Drive Low system will also include hill-descent control and a suite of special traction control modes for Sport, Snow, and Sand/Mud modes (plus Rock 4×4 for Trail Hawk models).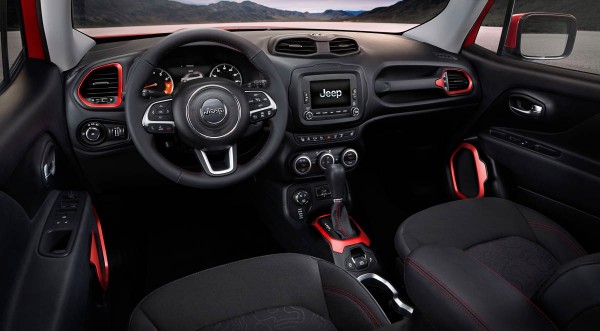 What About Production Figures and Pricing?
The Renegade is expected to go on sale in the fall of 2014. Sales are expected to exceed 150,000 worldwide during the first year. Pricing is the one major question about the Renegade that no one knows the answer to yet. If Jeep wants to be competitive in the compact crossover market, the model will likely need start at in the low $20,000s.  The Trail Hawk might step closer to that $30k sticker price, however.
Jeep's timing for the new Renegade couldn't be better. Consumer demand for compact SUVs (aka CUVs or compact crossovers) is growing quickly. Polk's Tom Libby writes that this segment grew nearly 27% between February 2013 and February 2014. By any measure, compact SUV and compact crossover sales are hot, and Jeep is positioned to capitalize. The Renegade should be a very good seller right away.