The fun part of mingling with 100,00 people is you never know who you'll see at the SEMA show. We roamed the almost endless rows of mobile machinery with Shannon McIntosh, chatted with David Binks and Justin Bell, and got put into a headlock with UFC fighter Urijah Fabe.
Being a fan favorite of the E30 M3, our eyes were drawn to Kevin Byrd's 1990 BMW M3 painted in metallic steel blue. Kevin's M3 has a slightly more muscular stance with hand-formed box fenders 2 inches wider than the factory wheel flares, but still retains an OEM look with the factory racing front spoiler and rear splitter.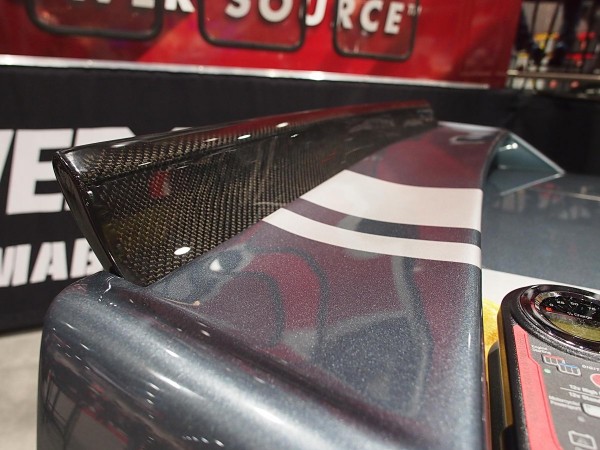 The E30 M3 is an excellent driver's car and a great plaything for those club track days, but Kevin wanted something a little more from his charcoal grey M3. Thus began a 10-year project transforming the already capable autobahn speedster into a German tour de force with modern performance levels while still maintaining the simplicity and balance qualities of the original M3.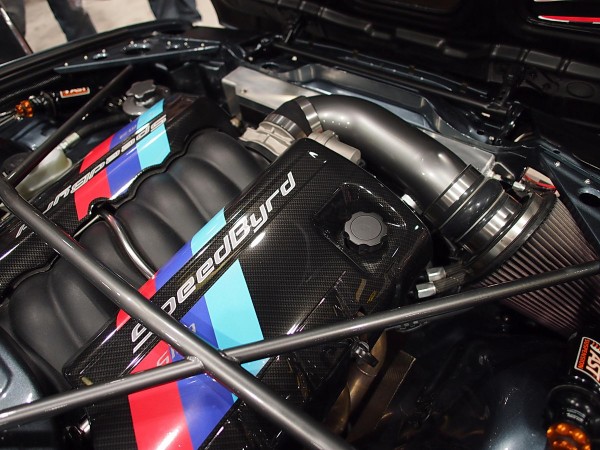 The original 2.3L-4V DOHC 4-cylinder engine that made 196 hp was supplanted by a 6.2L GM Performance LS3 engine that delivers 480 rwhp to the wheels. The factory Getrag 5-speed manual was replaced by a Tremec T56 6-speed transmission.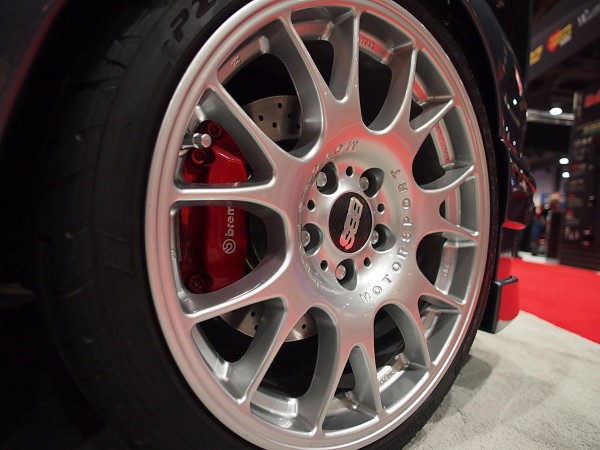 To rein in the speed, a set of 14-inch Brembo brakes were installed at the front. Going with a plus 2 configuration with the wheels and tires, Kevin uses Pirelli PZERO tires mounted to 18-inch BBS wheels in a staggered setup; 18 x 8.5 with 245-35R18 on the front, 18 x 10 with 295-30R18 on the rear.
Kevin Byrd is a co-host of Two Guys Garage on the Speed Channel where he and his co-host Willie B. cover virtually every aspect of vehicle repairing, customizing and restoring.