Few pop culture connections are as strong as the link between James Bond and Aston Martin. Astons make appearances in nine of the 23 James Bond films.
Bond and the Aston came together in 1964's "Goldfinger," but the pairing almost didn't happen. After the success of "Dr. No" and "From Russia with Love," the producers wanted to use an Aston Martin as Bond's ride of choice, but the car company initially wanted nothing to do with the project. Eventually, Aston Martin relented and lent the producers a secondhand development car that was gadgetized at the cost of £25k (approximately $70k). The combination was a hit, so say the least.
How much of a hit? The "Most Famous Car in the World" — one of two 1964 Aston Martin DB5 used in "Goldfinger" — sold on October 27, 2010 in London for $4.6m. The story of the second car in that movie is worthy of a spy novel opening. It disappeared from an airport hangar in Boca Raton, FL, in June of 1997. The insurance company never did determine what happened to that car, valued at $4.2m. The light gray DB5 cameos in four additional films, including "Skyfall" coming to theaters this Friday.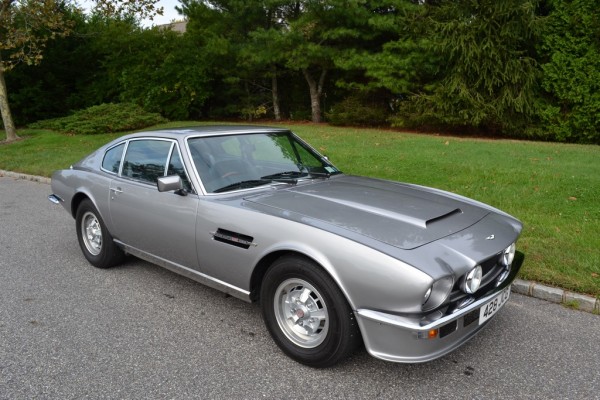 The match continued in "On Her Majesty's Secret Service," with a DBS appearing in four scenes and as Bond's wedding car (a darker gray car than this '72 DBS). This perhaps was the one Q really should have fitted with bullet-proof glass.
Despite the success shared between Bond and Aston, it wasn't until 1987 and "The Living Daylights" that Bond was again behind the while of one. A dark brown V8 Vantage Volante met a fiery end, but not until it unleashed some updated weapons. Instead of the tire-shredding blade from the DB5, a laser stops the villains from pursuing and guided missiles replaced the machine guns up front.
"Die Another Day" featured a Vanquish, similar to this 2003 Vanquish on eBay, racing across a frozen lake in Iceland while battling a Jaguar XKR. But don't expect there to be a passenger eject button on this car — or adaptive camouflage for that matter.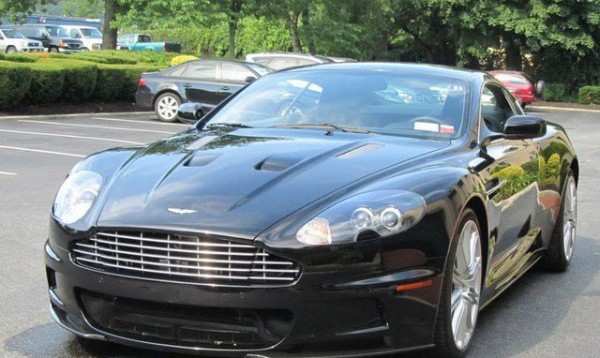 Daniel Craig's turn as James Bond has an Aston in each of the movies so far, even if each is on screen just long enough to get destroyed. Bond wins the "Goldfinger" DB5 in a poker game and drives a DBS in "Casino Royale."
The Aston Martin DBS nearly destroyed early in "Quantum of Solace" doesn't feature any of the usual Bond gadgetry, just some bang-up driving from the super spy. Be sure to use a closed course if you're going to attempt the same.
Aston Martins may be some of the best-known Bond cars, but they weren't the only way 007 got into and out of trouble. Later this week, we'll take a closer look at some of the other Bond cars, both Q-branch specials and otherwise, that made it to the silver screen.