Pebble Beach has become a spectacular venue for introducing old and new cars to an enthusiastic crowd that truly appreciates all things automotive. Today Jaguar and Land Rover revealed three special-edition vehicles at Pebble Beach before this weekend's Concours d'Elegance: a 550-hp Range Rover Sport SVR, the U.S. version of the Jaguar F-Type Project 7, and the prototype of the new Jaguar Lightweight E-Type.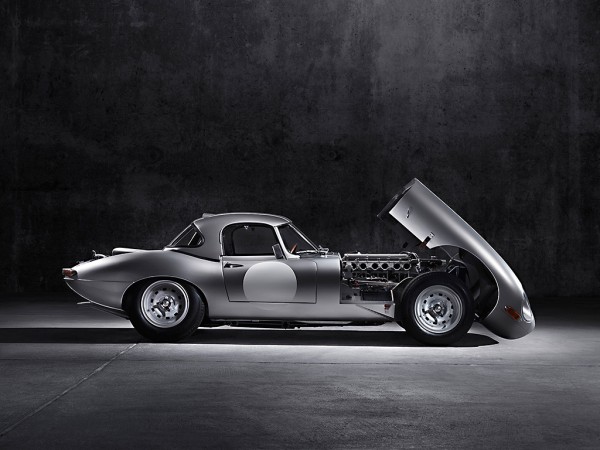 The Range Rover Sport SVR has been spotted testing at Germany's Nurburgring and reportedly claiming the fastest 'Ring time yet for an SUV at 8 minutes, 14 seconds. The SVR is powered by the same 5.0-liter supercharged V8 that motivates the F-Type R — a specially tuned 542 bhp 5.0 liter V8 that propels it from zero to 60 mph in just 4.5 seconds and up to a top speed electronically limited to 162 mph. That makes it the fastest Range Rover ever.
Being a Range Rover, the SVR comes with a twin-speed transfer case and a 33.5-inch wading depth.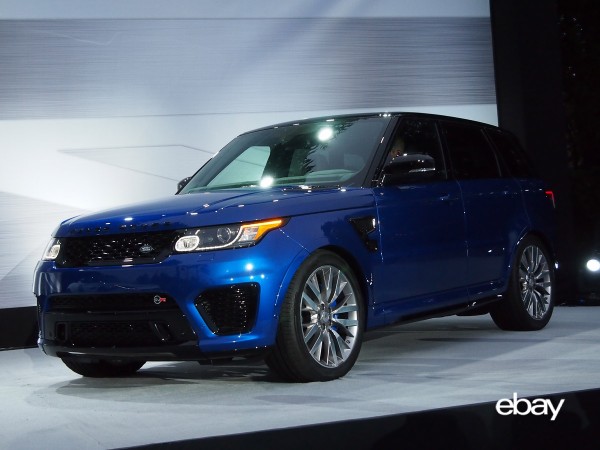 The Project 7, which we most recently saw at the Goodwood Festival of Speed, is a version of the F-Type that pays homage to the 60-year-old, Le Mans-winning Jaguar D-Type. It sports a 567-hp V8 leading to a 0-60 mph time of 3.8 seconds and a top speed of 186 mph. Jaguar says it will only build 250 examples of the Project 7, deliveries of which will begin in mid-2015.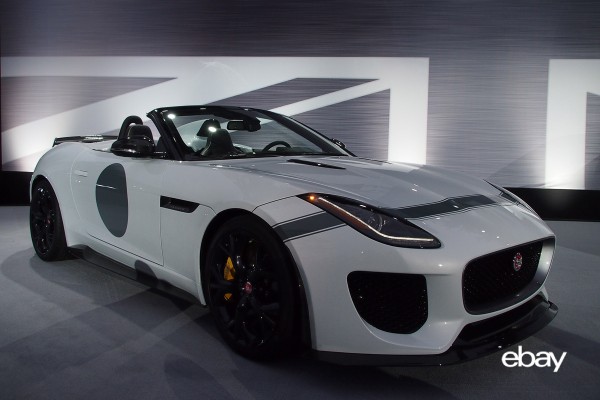 Finally, Jaguar will build six Lightweight E-Types to fill in the missing production numbers from the 1960s. Eighteen were scheduled to be built, yet only 12 were completed. The final six E-Types will be built by skilled Jaguar craftsman at a new Heritage facility, Browns Lane in Coventry, England. The racing coupe features an aluminum monocoque, aluminum body, and a removable aluminum roof. Other features include leather seats, a wood-rimmed steering wheel, and an aluminum gear shift.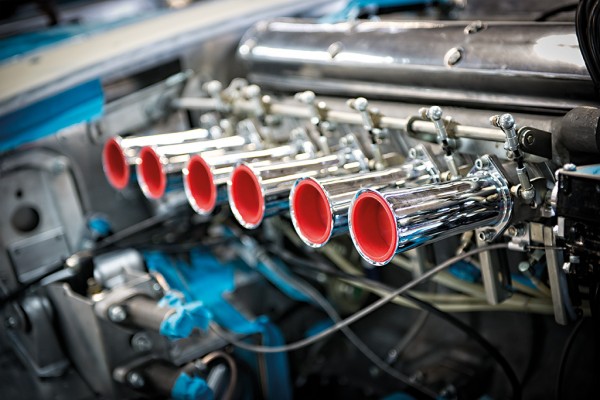 Under the hood is a 3.8-liter straight-6 that produces 340 horsepower and is connected to a four-speed manual transmission to still give you that old fashioned feel.
Delivery of the last original E-Type coupe was in 1964. The prototype Lightweight E-Type – Car Zero – was revealed to a select group and press at special reception hosted by Jaguar Land Rover. Jaguar built the remaining six "new" E-Types to display at this week's Pebble Beach Concours, and are intended to be "sold as period competition vehicles and all will be suitable for FIA homologation for historic motorsport purposes."