A large smile stretches across Julia's face as she reflects upon her accomplishments of 2012 and how the Heart Wrenchers Car Club helped bring about future success for a group of young women interested in getting their hands dirty and entering the automotive field. Julia Johnson, and a group of women enrolled in Skyline College's Automotive Tech program, founded the The Heart Wrenchers Car Club (HWCC) in 2010. Their mission is to raise awareness and enable more women to enter into the automotive industry. Quicker than you can rotate a set of tires, these ladies, who started with no automotive experience and little confidence in their abilities, are now offering automotive workshops for kids, starting community projects to help low income families with repairs, recruiting new women into the automotive industry, and kicking off more projects.
In 2012 the Heart Wrenchers were "hands on" with the building a unique Ford Mustang GT, aka High Gear, under the direction of the SEMA Businesswomen's Network, which earned more than $46,000 for a great cause – the SEMA Memorial Scholarship Fund. A scholarship fund dedicated to building the next generation of automotive industry leaders and innovators.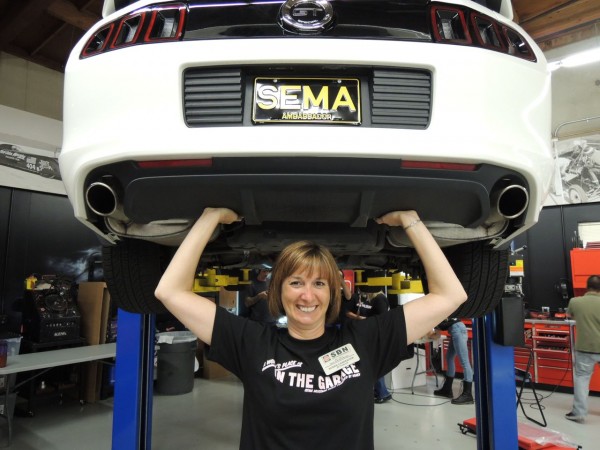 The custom built Powered by Women 2013 Mustang was one of many accomplishments for the Heart Wrenchers in 2012.Throughout the year they were active in the community educating and empowering women of all ages regarding automotive care. The youngest group mentored by the Heart Wrenchers were an impressionable group of girls, ranging from ages 7 to 13, who signed up for their Girl Scout Automotive Badge Workshop.The enthusiasm and energy from this young group of future automotive specialists was priceless.
By partnering with several different not-for-profit organizations, the Heart Wrenchers donated their first car this past June as part of their L.I.P.S. (Low Income Project Services) project.The HWCC took a car donated from a private party and worked on putting the car in safe and running condition for a family in need. The tears of joy from the receiving family clearly expressed that this car was in great need and deeply appreciated.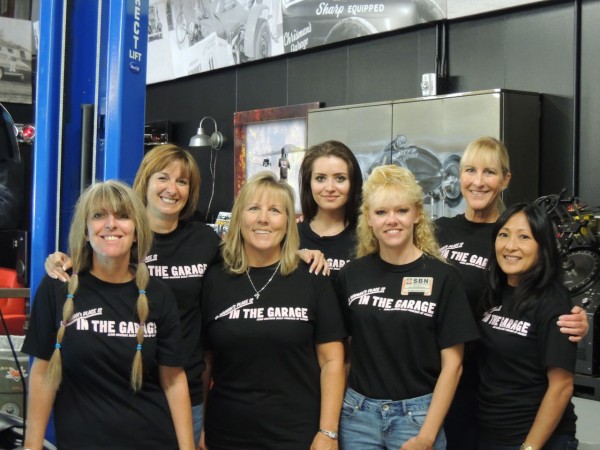 More great things are happening in 2013 for the Heart Wrenchers. This year, the Heart Wrenchers will build their own SEMA show car. The car will be shown at the SEMA show in 2013 and will be auctioned to raise money for the SEMA Scholarship Fund. In Julia's own words, "We're very excited at the prospect of contributing to such an organization!"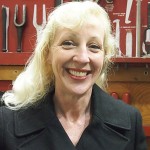 Since becoming an instructor at Skyline College, Julia has made it fun and interesting getting out the message that the automotive industry is hungry for more qualified women to choose a career path that involves motors and wheels. Personally, she would like to see more women take advantage of opportunities in a high wage career. Which is why the HWCC will continue their efforts inspiring new women to consider a career in automotive tech and creating new projects in 2013.
Stay tune to the eBay Motors blog because Julia will be giving us updates throughout the year and keeping us informed of the HWCC activities and recruiting efforts. Plus, we want to see how their SEMA project car comes together during the build process.
###
Become a fan of the Heart Wrenchers Car Club on Facebook: https://www.facebook.com/heartwrencherscc
The club's website is www.wix.com/heartwrencherscc/skylinecollege