Greetings! My name is Clayton Stanfield and I am the Senior Manager of Dealer Training at eBay Motors.  I have been in the car business for twelve years and at eBay for five years. I currently oversee all training and industry outreach programs for eBay Motors. This includes organizing and speaking at Industry events, running eBay Motors live training events and management of eBay Motors new Online University.  Prior to my time here at eBay Motors, I worked for five years as a consultant in the auto industry building and training Internet Departments and Business Development Centers.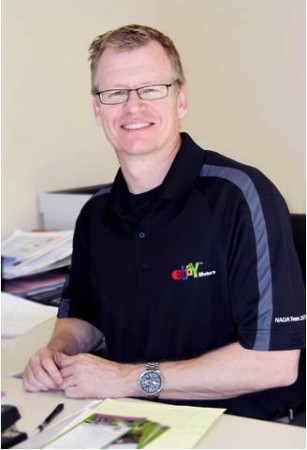 It was during my college years that I first entered the industry selling cars for a dealership in Sacramento, California.  I have a Bachelor's Degree in Business Management and graduated with my MBA from Pepperdine University in August 2011.
I am lucky enough to be one of those guys who loves his job.  I have been a seller on eBay for over ten years and was buying and selling vehicles on the site long before I started working at eBay Motors.  This year alone I have bought two vehicles on eBay Motors, a 2002 Jeep Sahara and a 2003 Ford F150.  Overall I have bought eight vehicles on eBay Motors and sold close to thirty, not counting the countless numbers I have helped friends and dealers sell.
I literally started on eBay helping my mother sell Beanie Babies. "They are going to make us rich", she said.  I never did get rich selling these for my mom, but what I did find was a marketplace that was more vibrant, with incredible inventory and most important to me, more fun, than any other I had experienced.  All these years later I still enjoy eBay for the same reasons, but instead of selling Beanie Babies on my Compaq Presario, I am selling a GMC Yukon and a Bayliner Capri ski boat using my iPad