Updated: Jan 20, 2015
In contrast to the New England clobbering of Indiana and running away with the conference championship, we saw one of the more exciting and entertaining conference title games in NFL history when the Seattle rallied from a 12-point deficit in the final minutes and roared to a 28-22 victory on Russell Wilson's glorious, 35-yard touchdown pass to Jermain Kearse. Now standing between Wilson from accomplishing a second consecutive Big Game win on February 1 will be Tom Brady and his New England team—the last franchise to repeat as Lombardi winners back in 2005.
Since the two teams have two weeks to prepare for their big match-up in Arizona, it also means that you have two weeks to prepare for one more over-the-top, raucous tailgate party. Don't let a minor obstacle like being unable to drive to Glendale stop you. By carefully considering a few key factors and fully committing, you can still have one more great tailgate party before the off-season begins. When planning one last blowout tailgate party, consider the following:
Method: A grill is a must, of course, but gas or charcoal? Deep fryer? Smoker? The truly correct answer is "yes", but if you must choose, pick carefully. With an earlier start time of 6:30 PM Eastern, a gas grill may be more convenient to keep your food rolling out on schedule. On the other hand, there's a communal spirit to standing around a fire that charcoal provides and gas doesn't.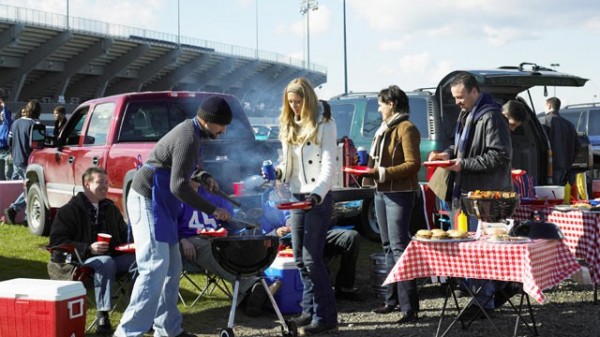 Recipes: The key to picking the right recipes is this—stick to what you're comfortable with, and can realistically prepare for the size of your group. Well-made burgers and perfectly cooked brats are more than enough for medium and larger crowds. If you have a handful of friends, go a little more esoteric. You know your crowd, and what they'll go for. Be careful not to overreach; no one wants to be cooking when they should be enjoying the game.
Accessories: Do you decorate? Provide chairs? If so; how many? Is it cold enough that a space heater is necessary? If there's weather, do you have a canopy or patio umbrella ready? Boombox, mp3 player with speakers, or stereo broadcasting pre-game chatter?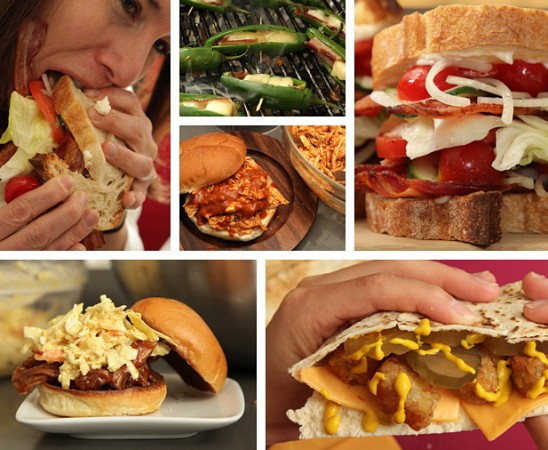 Vehicle: The big question: what vehicle for the party? Purists will tell you unless it has an actual tailgate, it doesn't count for a tailgate party. Many opt for a van or wagon, which can work well; especially with the cargo capacity a van can provide. SUVs are practical and common – and in most garages these days. We like the flare and old school charm of an El Camino, but that's just us.
What's your tailgate vehicle of choice? Tell us in the comments along with your favorite recipes and tips for a championship-level tailgate party.
Photo credit: Getty Images