Many car buyers are at least considering the purchase of a "greener" car as their daily driver. The idea behind environmentally friendly driving continues to grow, as more plug-in hybrid and electric cars appear in dealer showrooms. But range anxiety invariably edges into your subconscious. Can I make my daily commute by going all-electric? Or will the batteries die and leave me stranded? And the all-important question: will I save money? Great questions so let's get started.
The Cars
First off, let's review what's available. Today, the most commonly known 'green' rides are the Toyota Prius Plug-in Hybrid, Chevy Volt, and Nissan Leaf. Additionally, and new to the party, is the Ford Fusion Energi, C-MAX Energi and Honda Fit EV.
Upscale Electrics
On the premium side, the lineup includes the Tesla Model S and Porsche Panamera S e-Hybrid, targeting buyers who might normally shop Mercedes, BMW or Audi. Both pricey cars yet just as efficient as the lower priced counterparts.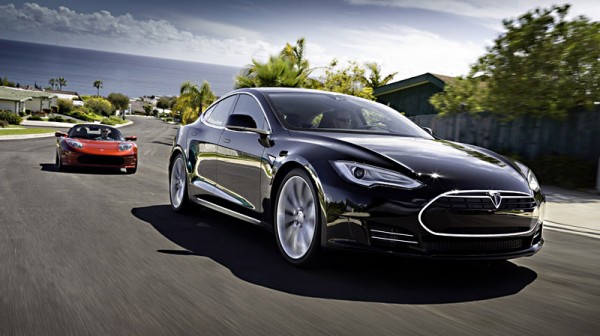 Image source: dieselstation.com
With a base price of $99,000, the Panamera S e-Hybrid is a plug-in hybrid, a first for Porsche. It has a combined 416 hp at 5,500 rpm, delivering a 0-60 mph time of 5.2 seconds and a top speed of 167 mph. According to Porsche, equivalent miles-per-gallon is yet to be determined. At just over 4,600 lbs., this is one plug-in hybrid that moves.
If the Porsche doesn't fit your style, there's the Tesla Model S, with essentially three options available. Two can be purchased with either 60 or 85 kWh batteries, priced at $62,400 and $72,400 respectively. The Model S Performance is a step above and includes upgraded drivetrain, interior and suspension. It's priced at $87,400.
The More Affordable Models
The cars most of us would consider buying round out the list and are either strictly plug-in or plug-in hybrids.
Beginning with the Prius Plug-in Hybrid, Toyota introduced the car in 2011, with cars being sold initially in Japan in January of 2012. They increased the roll-out to 14 states in the U.S. in February of the same year, with a base price of $32,000. A national rollout is planned this year. Toyota estimates a 10 to 15 mile range on battery power alone, with a total range of about 540 miles. On a standard 120 volt outlet, the Prius will charge in about 3 hours.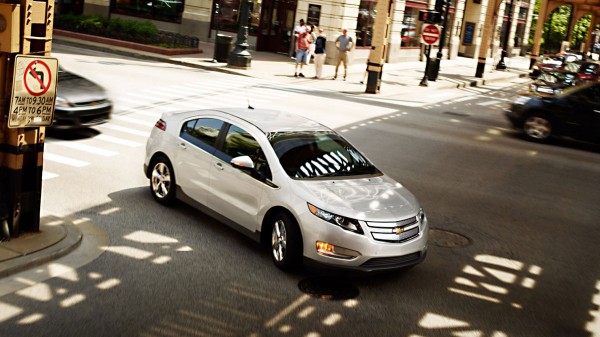 The Chevrolet Volt lists with a base price of $39,145 and is considered a hybrid, although GM is a bit reluctant to accept the term. They consider the car an electric, even though there is an on-board gasoline engine helping to charge the batteries and, at times, propel the car. According to the manufacturer, the Volt has an all-electric range of about 40 miles. Base on environmental factors such as temperature, the car needs to charge 10-14 hours on a standard outlet. It can be cut to 4 hours with a 240 volt outlet.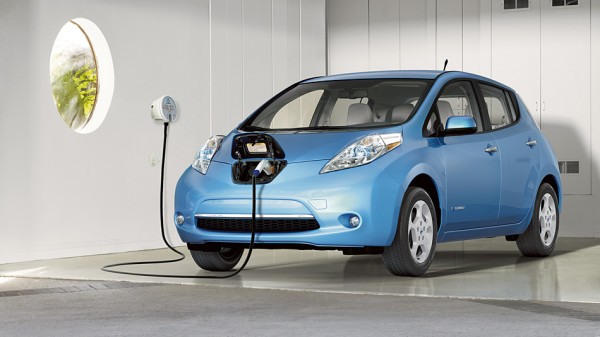 Nissan's Leaf is an all-electric car with a base price of $21,300, once tax credits are applied. Nissan has definitely taken the lead in trying to get the cost of an electric car down, although some of it can be attributed to cost cutting by Nissan in an attempt to spur sales.
According to Nissan, the Leaf has a range of 75 miles and with a 240 volt home charging dock, will be ready to go again in about 4 hours.

Up next are the newer cars to this niche, with two coming from Ford. The first being the Fusion Energi and the other the C-MAX Energi. Both cars are plug-in hybrids, with an all-electric range of about 21 miles each. But because both cars have gasoline engines as well, your real limitation is by how much gas is in the tank, with total range in excess of 600 miles. With a 240 volt outlet, the cars will recharge in about 3 hours.
The Fusion Energi SE has a base price of $38,700 with the C-MAX Energi starting at $34,140. Both cars have 2.0 liter 4-cylinder engines paired with an electric motor. In Ford's Energi cars, the on-board battery pack is larger than what is used in their hybrid-only cars, thus the all-electric range is further.
Honda's new Fit EV is similar to the Leaf, in that it is an all-electric car but some of the similarities end there. First off, Honda claims a range of 82 miles per charge, better than its similarly sized competitors.
Next, many of these cars have limited availability. A manufacturer's web site will be the best source of information on whether or not a model you are interested in is available in your state. Honda clearly states on their site the Fit EV is only available in California, Oregon, New York, New Jersey, Connecticut, Massachusetts, Maryland, and Rhode Island. And that's to only 1,100 people over a two-year period. Availability to the mass market is not there, yet.
In addition, Honda doesn't list a price for the car. If you live in one of the above states, you can lease the Fit EV for 3 years for $259 a month. Included in the lease is a 240-volt home charging system, all maintenance costs, roadside assistance, and collision coverage. The installation of the home charging system is not included. Now, the collision coverage is interesting. Honda is essentially taking responsibility for any repairs your Fit EV might need. All you do as the lessee is carry liability insurance. Neat and simple on Honda's part, which should all but guarantee huge demand for the car.
Charging: Adapting Your Home
Along with range anxiety, one of the major concerns with an all-electric car is charging and the time to do it. With the 240-volt home charging station, the Leaf's batteries will be ready to go in about 4 hours. You can purchase the home charger Nissan offers for about $1,000 and make arrangements to have it installed. Or Nissan, through their partner AeroVironment, can install the charger in your garage for about $2,000.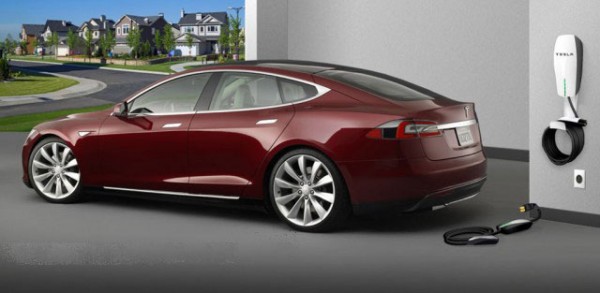 Tesla offers similar solutions and varying times to recharge depending on how you go about it. Using a standard 120 volt wall outlet and a commute of 50 miles, it will take over eight hours to juice the batteries enough to make the trip. Step up to a 240-volt outlet and the time to charge drops to only 90 minutes. Install Tesla's High Power Wall Connector and the time drops to less than an hour.
A Model S includes what Tesla calls a Mobile Connector. It's basically an adapter for 110- and 240-volt wall outlets. At the very least, plan on installing a 240-volt outlet in your garage dedicated to charging your Model S. As mentioned above, Tesla's High Power Wall Connector can be used here, feeding off the 240 volt outlet.
Range Anxiety: How Far Do You Drive?
The obvious tip here is to adapt your driving habits. A lead foot will reduce the range of any of these cars, including the plug-in hybrids. Drive sensibly and you can achieve the range outlined by the manufacturer. As you change how you drive, you'll learn what your car is capable of, particularly with the all-electric cars. The manufacturer can tell you how far your car can go on a charge but each case is unique. You'll learn over time and probably start challenging yourself to go further with each charge.
Money Myth
You pay a premium for an electric or plug-in hybrid car but you won't recoup the higher cost by your savings at the pump. Go green as a point of personal philosophy and the belief you are making a difference. Money savings should not be taken into consideration or you'll be disappointed. But one way to save money is to shop 'pre-owned'. Reliable hybrid and electric cars have been on the market for several years. The cars experience a loss of value like any other. Looking for a low mileage used car means depreciation has already set in but not while you've owned it. Look for the normal wear and tear any car is subject to but also consider the cost of replacing the battery pack, particularly with a high mileage car.
Green Car Wrap-Up
Plug-in hybrid and electric cars are relatively new and are far from reaching critical mass. Yes, the Toyota Prius has been a mainstay for several years now but the Chevy Volt has not. Tesla's Model S is probably the most unique as it is a much larger car and looks as if it could have been styled by BMW. The number of hybrid and electric cars sold is still a fraction of the total number of vehicles sold with traditional gasoline engines. Market share this year is just under 4%. Sales have been slowing increasing but not making much of dent compared to the whole.
As a driver of new technology, you'll be looked upon as both a trailblazer and a genius. Either way, you're still breaking new ground. Enjoy it.