If you are like many bikers, working on your motorcycle presents as much of a pleasure and challenge as riding it some days. Motorcycle owners are loyal and generally like to stick to one brand or type of bike. Among the most popular of bike brands is Honda. The company has been offering motorcycles to the American public since the 1950s. And in fact, this branch of the Honda family of vehicles is a direct result of the love of bike racing shared by company founder Soichiro Honda himself. Since the first Honda bike hit the market, many different types and models of Honda motorcycles have been delighting riders and mechanics alike and make Honda engine parts among the most sought after on the market.
The problem with this is, as a result, Honda motorcycle owners who are looking to fix or supplement their bike through the purchase of Honda motorcycle engine parts may be lost as to where they should start. Though mechanics by and large have the "inside" track on parts acquisition, that does not mean that properly prepared riders cannot do their own engine work. This guide is designed to take these motorcycle owners through the process of buying Honda motorcycle engine parts to make it an easy and fun experience that includes a few basic steps. To start with, motorcycle owners must discover the size of their engine and its serial number. Then, they need to take a look at the different places where Honda motorcycle engine parts can be purchased. The good news is that this is a quick process that gets a bike running at its best in no time.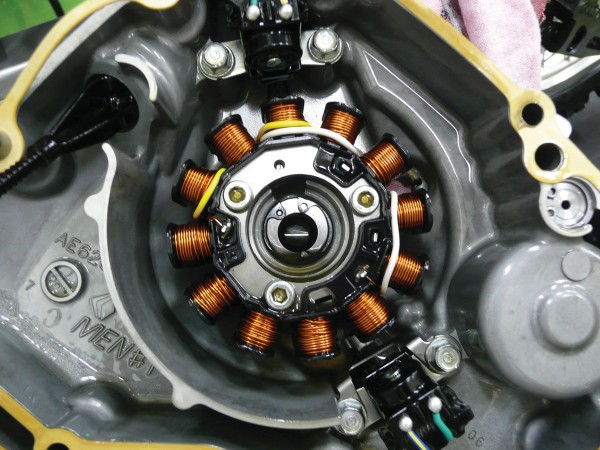 Important Facts to Know Before Shopping for Honda Motorcycle Engine Parts
Before even talking to parts dealers or going shopping online, it is essential that motorcycle owners know a few things about their bikes. This is because most engine parts are designed to fit only specific engines or engine types. Therefore, there are two basic pieces of information that owners must ascertain. First, they need to know the size of the engine that their bike holds. Next, they need to find out the specific serial number of their Honda engine.
Honda Motorcycles and Their Engine Sizes
Over the years, Honda motorcycles have expanded from a small 98cc two-stroke motorized bicycle created by Soichiro Honda himself to some of the largest, toughest, and fastest bikes on the market. Therefore, before beginning to look for Honda motorcycle engine parts, riders need to know the basic size of the engine they have, which is measured in cubic centimeters (cc). This is important because different sized engines will require different sized parts.
Generally, there is some indication of the engine size in the name of the bike itself such as the CB1000 which contains a 1000cc engine. However, bikes with street names like Valkyrie or Firestorm may not be as immediately obvious. Owners will need to take a closer look at the full name of their bike. To help them out in this regard, the table below lists all of the available Honda street motorcycles and their stock engine sizes:
| | |
| --- | --- |
| Engine Size (cc) | Honda Motorcycles |
| 250cc or less | CB Twister, CBR125, CB125, CM125, Super Sport (CB125), CBR150, CBR150, CBR150R, CB175, Super Sport (CB175), Sport (CB200), Hawk (CB72), Nighthawk (CB250), Sport (CB250), Hornet (CB250F), CB250 G5, CBR250, CBR250R, CBR250RS, Rebel (CMX250C, CMX250CD), VT250-F, Spada (VT250L), VTR250 (Interceptor and MC33) |
| 251cc to 500cc | Super Hawk (CB77), Four (CB350F), Sport (CB350), CB-1, Honda CB 400F, Hawk (CB400T), CB400N, CB400RR, Custom (CM400), VF400F, VFR400, CB450DX, Hondamatic (CM450A), Nighthawk (CB450SC), Sport (CB450), Ascot (VT500, VT500FT), CX500, Four (CB500), Interceptor (VF500F), Magna V30 (VF500C), Sport (CB500 twin) |
| 501cc to 600cc | Four (CB550F), Nighthawk (CB550SC), Hornet (CB600F), Hurricane (CBR600F), Honda CBR600F2, Honda CBR600F3, CBF600F4i, CBR600RR, Shadow (VT600C) |
| 601cc to 750cc | Bros/Hawk GT (NT650), Four (CB650), Nighthawk (CB650SC), Silver Wing (GL650), Turbo (CX650T), Nighthawk (CB700SC), Four (CB750K), Hondamatic (CB750A), CBX750, Interceptor (VF750F, VFR750), Magna (VF750C), Magna Deluxe (VF750CD), Nighthawk (CB750, CB750SC), VFR750R |
| 751cc to 1000cc | CBR900RR, Custom (CB900C), Supersport (CB900F), CB1000, CB1000R, CBR1000RR, Custom (CB1000C), CBX1000, Firestorm (VTR1000), Gold Wing (GL1000), Hurricane (CBR1000F), Honda VTR1000f (Firestorm), VTR1000R |
| Over 1000cc | CBR1100XX, Gold Wing (GL1100), Magna (VF1100C), Pan-European (ST-1100), Super Sport (CB1100F), Racing Modified CB1100F, Gold Wing (GL1200), VFR1200F, CB1300, Pan-European (ST-1300), Gold Wing (GL1500), Valkyrie (GL1500C), Gold Wing (GL1800) |
Clearly, the table above is extensive, which just displays the breadth of Honda motorcycles on the market. Finding the proper size range for your Honda motorcycle engine is essential, however, if buying engine parts is to be successful.
Finding a Honda Motorcycle Engine's Serial Number
The other piece of information that is essential in the process of buying Honda motorcycle engine parts is knowing the serial number of the engine. This is particularly important when buying motorcycle engine parts from certified Honda dealers who order parts directly from the manufacturer which will require this information.
The engine's serial number is located on the side of the engine and stamped into the silver metal, not the painted exterior. All Honda engine serial numbers start with a 4- or 5-letter prefix and are then followed by a 7-digit identification number.
Where to Find Honda Motorcycle Engine Parts
Once buyers know the size of their engine and have their serial number handy, it is time to begin the process of finding Honda motorcycle engine parts. Which parts are needed depends entirely upon the nature of the repair or upgrade that the individual or his or her mechanic plans to do. However, there are several places to look for these parts once they have been identified. Generally, this includes physical stores, Honda dealers and mechanics, and online outlets.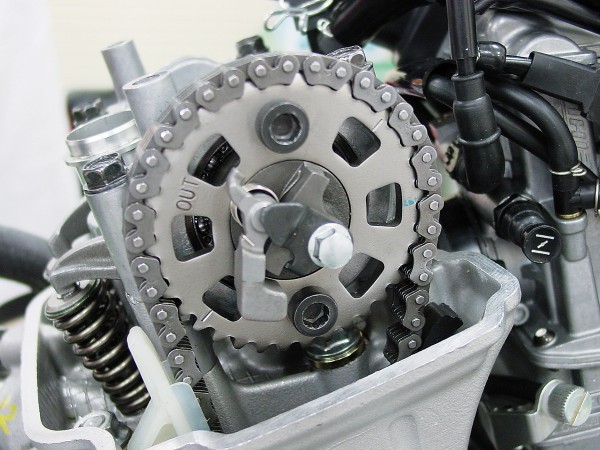 Shopping for Honda Motorcycle Engine Parts in Physical Stores
When motorcycle owners simply require basic engine parts, such as spark plugs, going to an autoparts store or even a big box retailer with an auto parts section is sufficient for finding what they need. In general, these basic parts are not make and model-specific, but merely compatible with certain bikes. The major downside to shopping in these physical stores, however, is their limited supply and often high prices. Users pay for the convenience of getting the part they need right away and, in most cases, specialized pieces will need to be ordered.
Shopping for Honda Motorcycle Engine Parts Through Certified Honda Dealers and Mechanics
Another option is to look towards certified Honda dealers and mechanics for Honda motorcycle engine parts. In general, these retailers are able to supply more Honda-specific parts on demand since they carry them in stock. However, the downside to shopping with dealers and mechanics is, again, an inflated price. Also, many dealers and mechanics will not simply sell the parts to buyers, but insist on installing them in-house, making an already inflated price even higher.
Shopping for Honda Motorcycle Engine Parts Online
The final option for buying motorcycle engine parts is to do so through the online websites of parts dealers or through marketplaces like eBay. Users who know exactly what they want and who are willing and able to wait a day or two for their part can often get the best deals through this method of shopping. This is particularly true when it comes to eBay which allows buyers the ability to look through several sellers' stocks and compare prices for the parts that they need.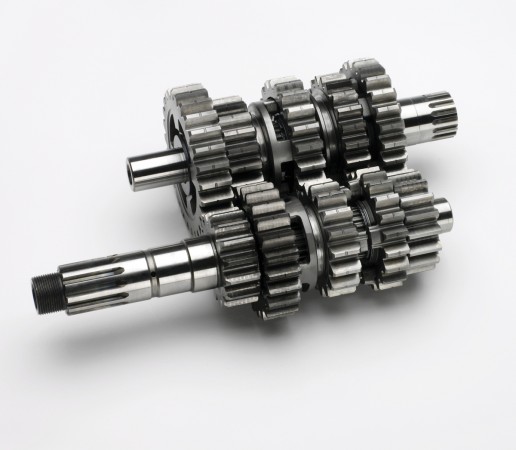 Shopping for Honda Motorcycle Engine Parts Through eBay
Shopping for Honda motorcycle engine parts on eBay is a great way to save time and money and get exactly what you need to fix your bike. The sellers in the eBay Motors section of the larger eBay website are often specialized auto dealers or parts suppliers whose extensive product list allows them the ability to offer the same items as retails stores for a much lower price.
Users can search for the parts that they want in one of two ways. First, a generalized search can be conducted from any page on the eBay website through the use of the Search bar. Here, users can enter the specific part that they need and will receive anywhere from dozens to hundreds of specific items in response. Alternately, buyers with a price range or other specific wants can use the advanced search function. The other choice is going directly to the Motorcycle Parts & Accessories section of eBay Motors and using the limiters to narrow down the field of options. Once either of these methods has been employed, buyers are then able to compare prices, products, and other policies unique to each seller and item through the individual product listing pages.
Conclusion
Many motorcycle owners find that working on their bikes to either fix them or enhance them is as pleasurable as riding motorcycles themselves. There is just something about feeling like you have control over the power of a vehicle that makes many Honda motorcycle owners want to work on their engines. For this, however, riders need to be confident when buying Honda motorcycle engine parts, and this is a multi-step process.
Before even searching for the proper parts, riders need to make sure that they know the size of their engine and its serial number. This information will often be critical when ordering parts or even deciding on one over another. After they have that information, buyers can choose to shop for motorcycle engine parts in any of a number of locations including physical stores, with Honda dealers and mechanics, and online. This last option, particularly when using websites like eBay, offers buyers some of the best prices and options for engine parts. Indeed, through proper planning and search techniques, eBay can provide motorcycle owners with all the Honda motorcycle engine parts they need quickly and at great prices.
Guide ID: 28901
Guide created: 01/28/13
Follow the link to find more eBay Motors Reviews and Guides