So you've always wanted to buy a "sports car" and you've finally decided to go for it, but you don't even know where to start? Buying a sports car can be overwhelming for many reasons. Many buyers can't decide and end up buying on impulse after they are won over by a good salesman. It's important to know exactly what you want before you start shopping.
Budget
The process of buying a vehicle almost always starts out by looking at your budget. Your options would be limitless if you didn't have one, so with that in mind – you should create a relative range and keep that in consideration as you see the categories below that help a car buyer narrow his or her options and enable him/her to make their best purchase.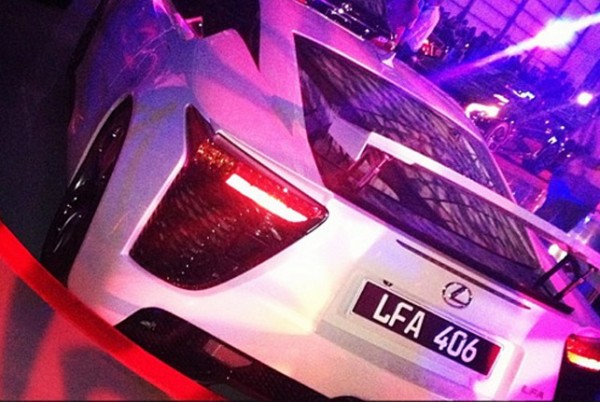 Type of Sports Car
Today, sports cars fit into many categories so it is important to decide if you'd like a sedan or a coupe. Although sedans are not often thought of as sports cars, there are many sporty (and fast) sedans that allow you to get the sports car experience you are looking for, but also, not compromise your need for space. If this new purchase will not be your daily driver, your options may be more flexible. However, you may have clients or family that you would like to take in your "fun ride" every now and then, so don't outweigh a sedan which will provide (in most cases) a bigger back seat and more trunk space.
A two-seater coupe is particularly great for those who plan to only utilize their sports car occasionally and not on an every day basis, but this doesn't mean it couldn't be your daily driver. Use your best judgment.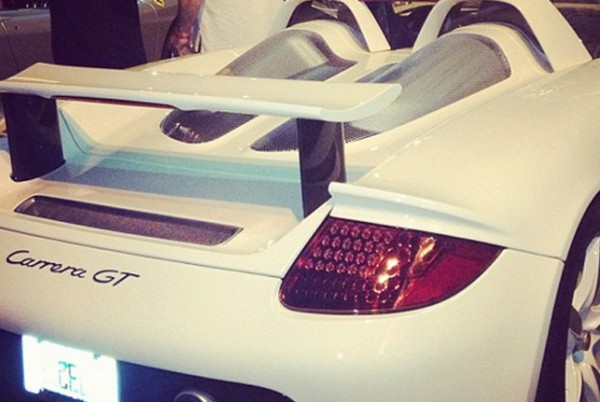 Make
After you have an idea of what 'type' of sports car you want, you should select a few makes (or brands) that you want to look into. All brands typically have their own look and feel that make up their style – from the way the car looks to the way the car handles. Some people have an affinity for certain makes of vehicles based on where they're manufactured because of the style they possess as created by their engineers.
A few of the most popular brands categorized by country:
American: Chrysler, Ford, and GM (Buick, Cadillac, Chevrolet)
British: Aston Martin, Bentley, Jaguar, Land Rover, Lotus, McLaren, MINI, Rolls-Royce
German: Audi, BMW, Mercedes-Benz, Porsche, Volkswagen
Italian: Alfa Romeo, Bugatti, Ferrari, Fiat, Lamborghini, Maserati
Japan: Honda/Acura), Toyota/Lexus, Mazda, Mitsubishi, Nissan/Infiniti, Subaru
South Korea: Hyundai and Kia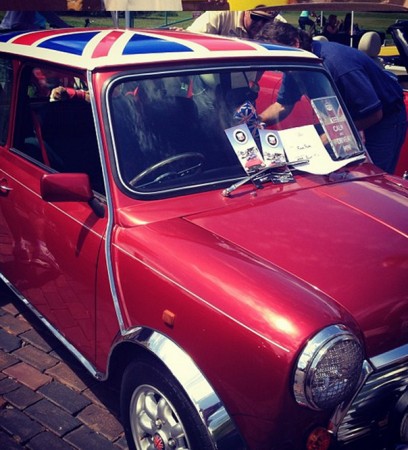 Specs
Once you've decided the manufacturers that you'd like to look at and identified each brand's sports car(s), you can take a look at mechanics and make your comparisons. If you're decidedly set on massive power and sporty feel, the bigger the engine and the higher the horsepower will be the way to go. If you are balancing a tight budget, your range in choices for high horsepower vehicles will narrow, making your selection just a little easier.
If you want a sporty car but are unsure of the options you'd like, take a look at a few things:

Transmission
Most vehicles will have the option of automatic or manual. Many manual cars today can switch between automatic and manual, which is typically paddle shifters on the steering wheel. If the manual shifting is not located on the steering wheel or shift lever, the vehicle will most likely be a 5 or 6 speed in which you will need to shift every time you drive it. So take into consideration the type of driving you'll be doing and if you're in stop and go traffic often, you may check into the automatic options. For a true sports car feel, many will recommend a true manually shifting vehicle.
Editor's note: with the pressure to improve fuel economy, many new modern cars now have 7 and 8-speed automatics. The new Corvette Stingray has a 7-speed manual.
Drivetrain
Many vehicles on the road are front wheel drive, but in the sports car sector, options open up in this category a bit. For a true race car feel, try out some rear wheel drive (RWD) and all wheel drive (AWD) vehicles such as the BMW M3 (RWD), Nissan GT-R (AWD), Subaru BRZ (RWD) or Subaru WRX (AWD). These cars handle very differently than the standard front wheel drive vehicle.
Handling
When buying your first sports car, the handling category should be decided based on what you like when you test drive your choices. Some cars may feel a bit rigid because they are built for speed and agility whereas others may feel as though they "hug" the road differently. Depending on how you plan to drive daily, you should assess this based on your preference. Will you be taking your sports car on a race track? Are you buying more for appearance and still concerned about comfort? Don't over think it.
Before You Buy
Do your research. There are many resources to visit that will help you make your choice based on expert reviews on particular cars and even videos to liven up the process.
Aside from knowing categories to pay attention to and choices to make before you begin your quest, you'll need to make sure you are aware of how to purchase a vehicle on eBay Motors.
To do this, you should visit our Vehicle Buyer Services page which has pre-purchase and post-purchase guides to assist with  online buying experience with eBay. Make sure you take the steps necessary not only to vet your seller, but to make sure your car is safe and has a clean history.