[Updated Dec 26, 2012 – auction was re-listed and its starting bid reduced from $50,000 to $100. Spare parts listed in description can be purchased for an additional $20,000]
Good stuff appears all the time on eBay and someone brought to our attention this custom built GT-1 Ford Falcon, fabricated by Riggins Engineering.
Built from scratch to race-spec, the owner Dave Machavern, wanted something different at the track that would set him apart from the multitude of Corvettes, Mustangs, and Camaros that occupy the grid in Trans Am and HSR (Historic Sportscar Racing series) racing. And this GT-1 Ford Falcon is truly a head-turner and great conversation piece. Click the link to read the spec sheet: GT-1 Ford Falcon
Not only is this race car a V8 championship winner, everything on the Falcon is fresh and turn-key ready for its next race. We spoke with Dave and it is immediately evident he takes pride in his machinery and works hard at making everything tip-top condition.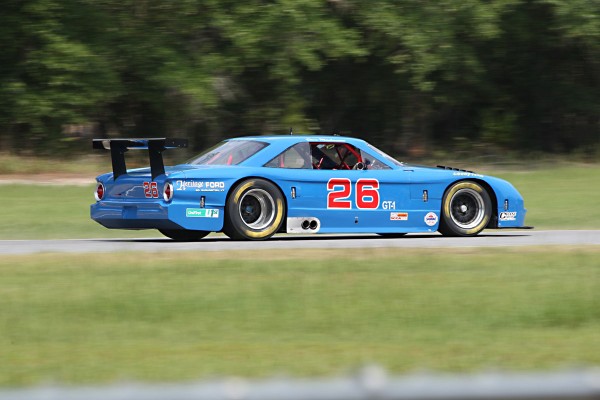 Prospective buyers can be confident that what they are bidding on is not a heavily used and tired race machine. The Roush-Yates 358 cubic-inch V8 was dyno-tested at 820 hp to the flywheel and 540 lb-ft torque, and only been raced six times in addition to its shakedown testing after being built in 2011.
Now that Dave is devoting more time with his son's race program, the Falcon is sitting comfortably in Florida ready to for its next track day. According to Dave, the Falcon deserves to be driven and raced. Hence, this is a great opportunity for someone interested racing in Trans-Am or HSR. Or just wants a fun and captivating car for those days at the track with the local car clubs.
Click to view auction listing: GT-1 Ford Falcon