Updated: 1/12/2014
Now you can own a piece of punk rock history. Titled under Green Day's lead singer, Billie Joe Armstrong, this BMW 2002 tii car looks impressive in Baikal Blue metallic paint sitting on Panasports wrapped with Falken Ziex tires. The interior is personalized with a Nardi steering wheel and custom audio install featuring a Pioneer HD radio, Focal speakers, and Kicker subwoofer.
For the uninitiated, the BMW 2002tii is one of the most fun-to-drive and affordable classic cars available. It has this light and nimble attitude that brought BMW back from the brink of bankruptcy in the late 1960s, when Germany was reeling from a prolonged recession. Unpretentious and understated, we can see why a car of this stature would attract Armstrong's interest.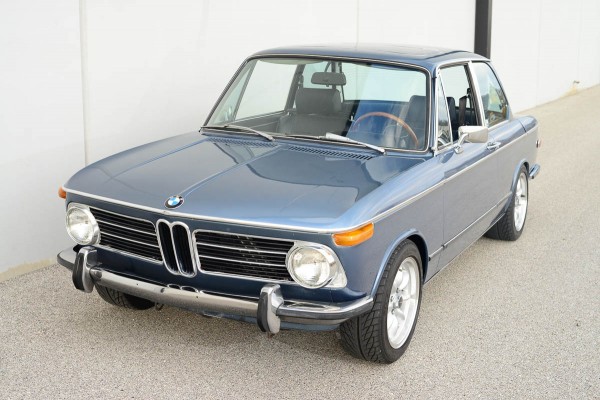 Additional fame for this metallic blue wunderbar was kicked up a notch after being seen in Armstrong's Rolling Stone magazine interview. Read the entire Rolling Stone article with a photo of Armstrong rolling in his 2002tii and talking about rehab here.
Green Day is a California-based Pop Punk/Punk Rock band, consisting of Billie Joe Armstrong (lead vocals, guitar), Mike Dirnt (bass, backing vocals), and Tré Cool (drums, backing vocals). The punk rock band from Berkeley gained notoriety with the release of Kerplunk that eventually reached gold status without the backing of a major label. Its early releases for independent record label Lookout! Records earned them a grassroots fanbase, some of whom felt alienated when the band signed to a major label, Reprise Records.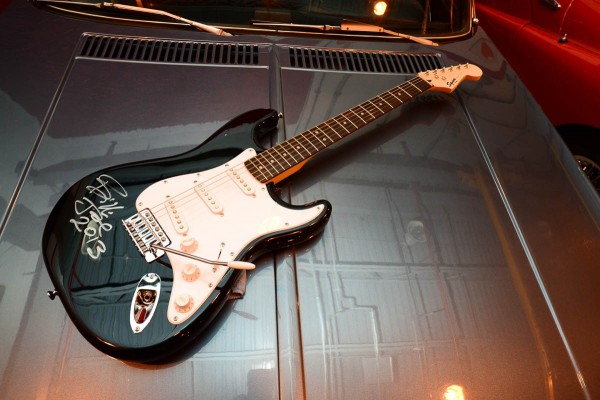 Handling the sale is MotoeXotica, a seller based in the Midwest. These guys have the most eclectic collection of awesome stuff sold with no nonsense auctions, no reserve, no shills, and a strong set of photos.
Find it here on eBay before the auction closes Monday, Dec 30, 2013 14:10 (PST): 2002 BMW tii
Photos courtesy of MotoExotica and Mark Kaplinski