Story and photos by Alan Cesar | Grassroots Motorsports Magazine
It's not often a loser — especially one in dead last — turns heads at a race event, but the dedication and sportsmanship and togetherness of the Georgia Tech team had everyone rooting for them. They didn't even have a chance.
The engineering students at Georgia Tech — their team is dubbed Wreck Racing—have competed before with a Mazda Miata at the Grassroots Motorsports $2012 Challenge, but this year they worked on something new. They dug up a 1969 MG Midget from the rusty depths of someone's yard and began building a new race car on an event-mandated budget of $2012.
After thoroughly modifying the chassis to accept a new suspension and engine, tragedy struck: The car's driveshaft broke just as they were loading the car onto the trailer to go to the event. But the story doesn't end there. These students were determined to compete in the autocross and drag race, albeit with a few less horsepower.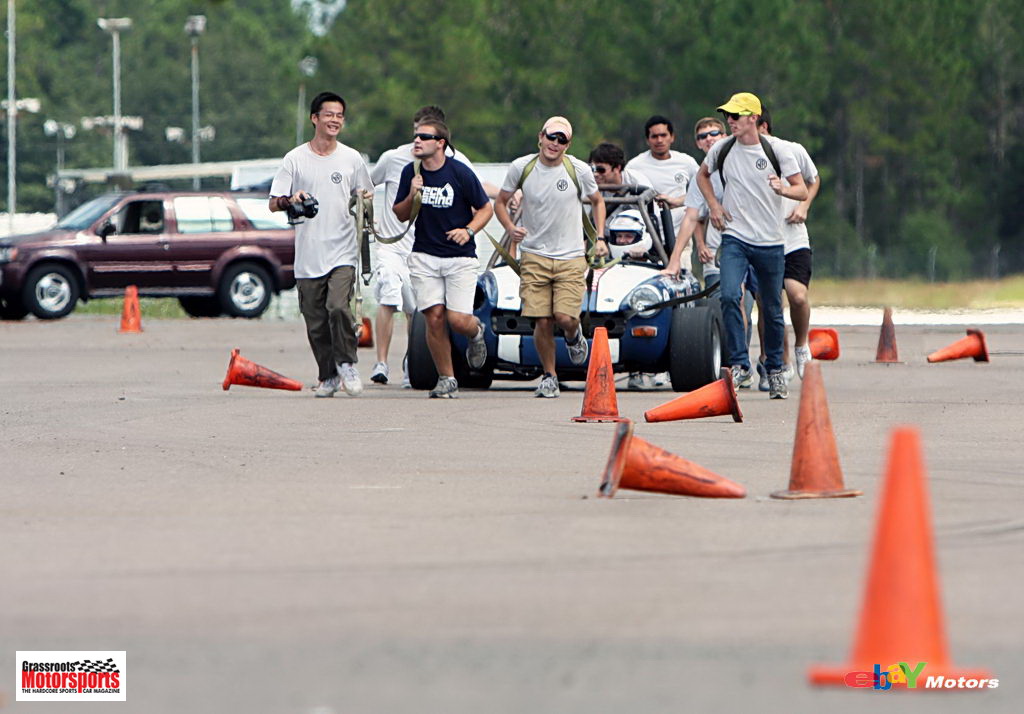 With a crowd gathering to cheer them on, the Wreck Racing crew strapped themselves to their Midget or got behind to push, and, with a driver inside to steer the car, navigated both the autocross and drag race portions of the Challenge at Auto Plus Raceway in Gainesville, Fla.
They showed tremendous heart and determination; everyone was excited to watch them pull their car like a dog sled. Their engine's horsepower replaced by less than a dozen man-power meant a slow finish, however. An autocross time of 2:19 was a full 90 seconds behind the next-fastest competitor, and a quarter-mile drag race time of 92 seconds needs no further explanation.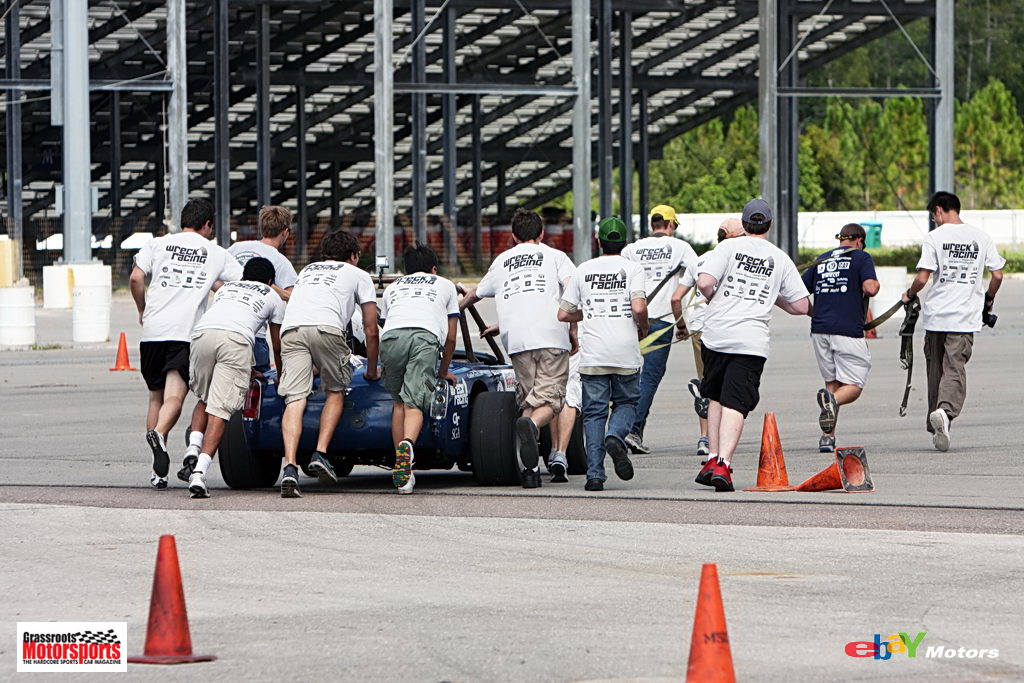 It was with that in mind that the editors of Grassroots Motorsports chose the Georgia Tech team as the recipients of the Spirit of the Event award. The magazine encourages a hands-on attitude to cars and motorsport, and it doesn't get much more hands-on than pulling your heap across the finish line.
Read our $2012 Challenge race report and complete list of winners: Grassroots Motorsports $2012 Challenge Race Report