Goodguys Rod and Custom held their 14th Spring Nationals car show in beautiful Del Mar, California on April 4-6, 2014. Over 2,000 cars and trucks came out over the three days allowing owners and spectators to enjoy the sun, look at some awesome cars and start up the San Diego car scene for another season.
In the past, Goodguys has also held a fall show at the Del Mar Fairgrounds, but not for 2014. The spring Southern California weather turned out great, with no fog and only a slight drizzle on early Friday morning.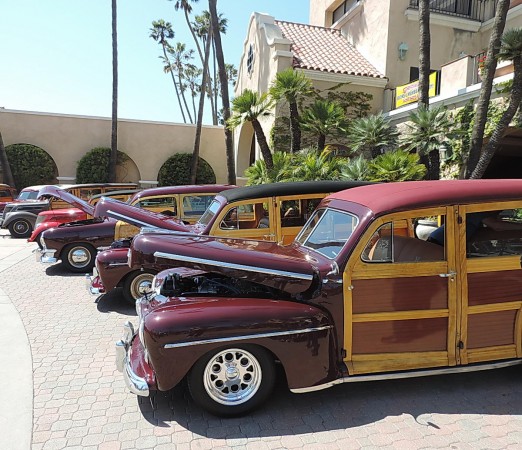 Being in SoCal you would expect plenty of woodies on display and Goodguys sets aside a plaza to showcase some of these special cars. They also invited a select number of low riders for the indoor car show to highlight these special rides and their workmanship.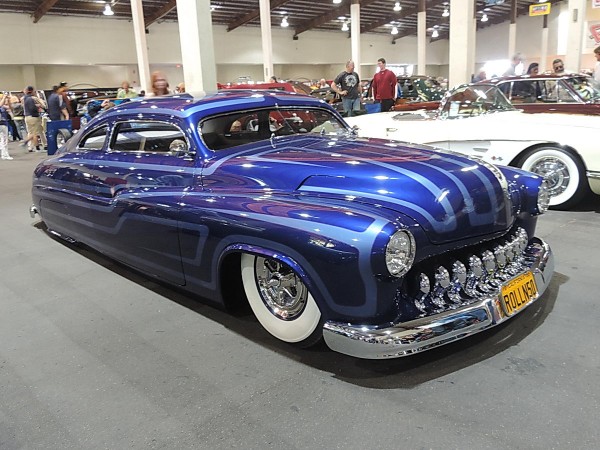 Del Mar Fairgrounds
The Del Mar show is a unique venue for a car show. Del Mar Fairgrounds houses a horse track and is only 15 miles north of San Diego. They have two large buildings to display vehicles indoors, plenty of outdoor spaces for cars and trucks and a cruising lane down the center of the area for classics to cruise all day long. In fact, many people bring out a chair along this cruise lane and watch the never ending car show. This also gives folks a chance to see and hear the cars in action. Plus a working railroad track is on the edge of the property, with the Pacific Ocean within view.
All Show and Some Go
Fortunately they still had room to run a wicked autocross course that was always in action over the three days. After passing a simple tech inspection, the entrants can run an unlimited number of passes on the timed course. This track is not only for car owners, but some vendors will bring out their vehicles to strut their products and technology. There are three classes in the contest and the spectator area was always packed. This particular track layout allowed for some long full throttle action, mixed in with a few hairpin turns. A few cones routinely get killed but the course is run with safety in mind and everybody has fun.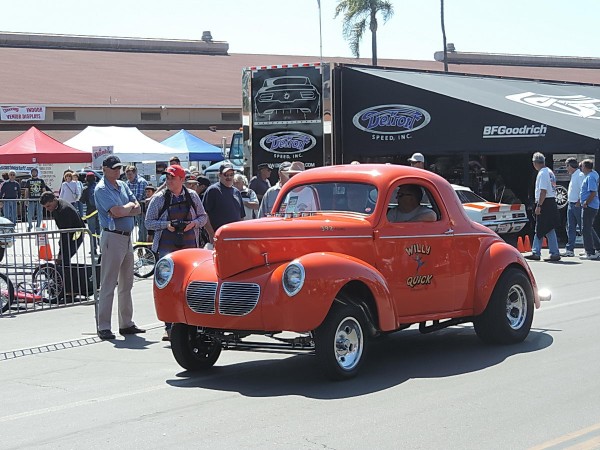 You Can Look and Touch
Plenty of vendors set up their displays both inside and outside this venue. It gives spectators a chance to talk one-on-one with the company representatives and an opportunity to see potential purchases up close and personal. To attract attention many companies bring out some awesome show cars to ogle at. Plus, Goodguys has a swap meet and car corral area for locals who want to hunt down that special part or vehicle that is for sale.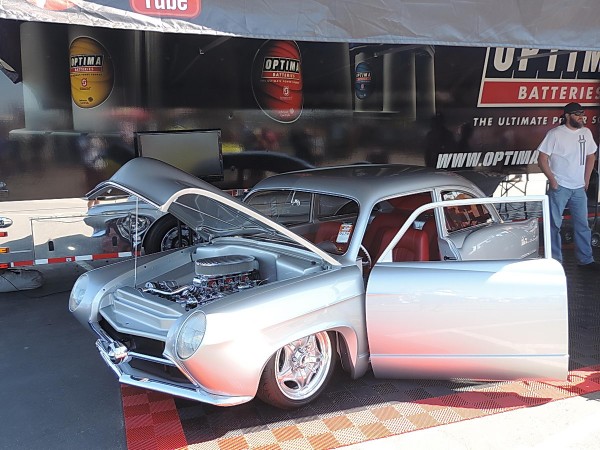 Empowering and Educating Our Future Generation
Goodguys has really set the bar high, showing their commitment to the children – the future of our hobby. If you register a vehicle for the show, you normally get two adult passes. Goodguys gives owners an unlimited number of kid passes to allow for all the children or grandchildren to come in and see the cars. They also sponsor a "make and take" car model session where children can make a simple car model on the spot with their parents and then take it home to promote the classic car hobby with the children. Plus spectator tickets for children cost only one third of an adult ticket.
At this event, Goodguys also hosted the Hot Rodder's of Tomorrow Engine Challenge where high school teams rush to tear down and rebuild an engine under the watchful eyes of the judges. The final competition for this event is held at the SEMA show in November. The Rancho Alamitos High School Team did it in an astounding 28:21; a full two minutes faster than the second place team.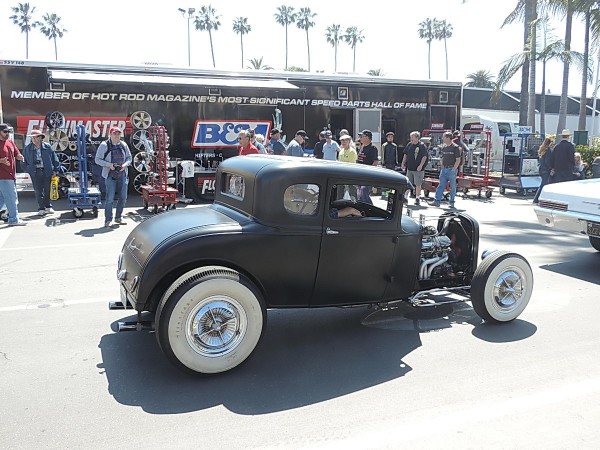 Entertainment
Periodically they would fire up some nostalgic dragsters for a Nitro Thunderfest or cacklefest. Not too many eyes could stay dry with the nitro methane fumes in the air. Besides the DJ broadcasting his tunes across the grounds, they offer some live musical entertainment throughout the show.
Bringing Home the Trophies
Goodguys gave out over 75 awards this year and selected some vehicles to be a finalist for nationwide awards issued later in the season at other Goodguys shows. At this site, they selected the Street Rod d'Elegance Award, which is limited to those cars displaying at the indoor show and with a model year through 1948. The award was given to Wes Rydell's 1935 Chevy Phaeton – which had previously won the America's Most Beautiful Roadster award at the Grand National Roadster Show in Pomona, California.
After the awards were issued out on Sunday afternoon, everybody has plenty of opportunity to pack up and head home or enjoy the nearby tourist spots. Goodguys will be back again at Del Mar in April, 2015 so make plans to attend next year in person!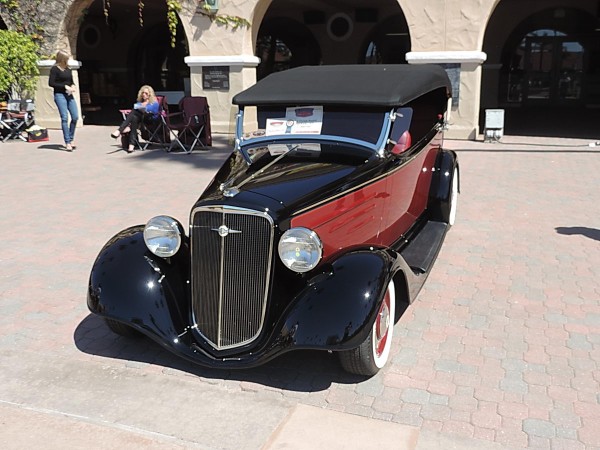 ---
| | |
| --- | --- |
| | From overviews of trends in the automotive industry to penetrating looks at car shows, auctions and classic car trends we offer readers a unique perspective with a mix of irreverence and off the wall humor. Check out other articles at Route66PubCo.com. |