Support the Military with eBay Motors to win a 2012 Chrysler 300S
From October 16 – December 31, we are thanking the men and women of our Armed Forces with a special program called The Road Home.
To kick off the event, we're partnering with West Coast Customs and the IAVA to tell the stories of some exceptional veterans; their personal journeys home after leaving the service, and the incredible custom cars that will change their lives.
Starting November 10, you can watch their stories on Fox Sports with a special episode of Inside West Coast Customs dedicated to The Road Home, then head online for a special series of web documentaries dedicated to each veteran at ebay.com/TheRoadHome.
As part of our custom builds, one lucky winner will be taking home a one-of-a-kind 2012 Chrysler 300S designed by Ryan Friedlinghaus and the West Coast Customs crew!
And as a special salute to the military community and their families, we are also offering special discounts and exclusive offers from eBay partners. To register, all you will need is a valid Military ID and registration through ID.me.
For more details on our veteran documentaries, how you can win the custom 2012 Chrysler 300S, or take advantage of our military-exclusive offers, learn more at ebay.com/TheRoadHome.
Check out the list of mods and more photos of the Chrysler 300S in our eBay Garage: 2012 Chrysler 300S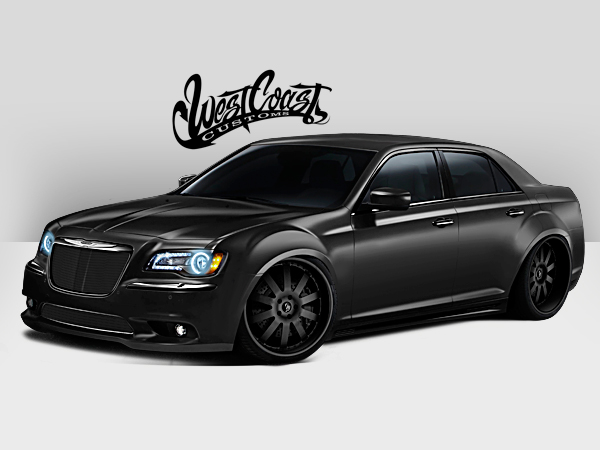 About IAVA
IAVA is the first and largest nonprofit, nonpartisan organization for Iraq and Afghanistan veterans. With over 200,000 Member Veterans and supporters nationwide, IAVA strives to build the New Greatest Generation. Our programs empower our community online and offline, and include health, employment, education and community (HEEC) resources. But don't just take our word for it. TIME magazine recently said "IAVA…remains the most important organization representing the new generation of veterans." IAVA was also awarded 4 stars – the highest rating – from Charity Navigator, America's largest independent charity evaluator.
About West Coast Customs
West Coast Customs is a car remodeling company started in 1993 by Ryan Friedlinghaus. The company gained celebrity status as being the former site for MTV's show Pimp My Ride, hosted by Xzibit. It also appears in numerous locations in the video game, L.A. Rush. Now they appear on their own reality show on TLC and Discovery Channel, produced by Pilgrim Films & Television called Street Customs, or Custom My Ride in the UK. The show still features some of the original cast from Pimp My Ride which includes: "Ishmael" or sometimes referred to as "Ish" (Interiors) and "Big Dane" (Shop Supervisor).