Photo credit: Universal Studios
Brian O'Conner: "You know, I want another shot."
Dominic Toretto: "Yeah?"
Brian O'Conner: "Yeah. No wagers. Nobody else. Just you and me, once and for all."
Dominic Toretto: "Ha. You sure you can handle the disappointment?"
Brian O'Conner: "Are you?"
Dominic Toretto: "All right, O'Conner. Let's see what you got…"
–Fast 5

Brian O'Conner is born and raised in Barstow, California. Growing up under a violent and drunk father, Brian came to resent his father. He was taught by his mother how to drive, consequently causing a four car pileup on his first driving lesson. During his teen years Brian worked by stealing or boosting cars and selling them to chop shops. He was arrested and spent 2 years in juvie, where he met Roman Pierce, who became his best friend.
In the first film, The Fast and the Furious, Brian is working as an undercover detective with the LAPD, who assigns him the task of solving a series of semi-trailer truck hijackings by street racers. While investigating the street race scene, he meets Dominic "Dom" Toretto and infiltrates his crew while getting involved in a relationship with Dominic's sister, Mia Toretto. He allows Dom to escape arrest at the end of the first film and leaves Los Angeles after to avoid his own arrest.
1978 Ford Escort Mark I driven by Brian O'Conner (Paul Walker)
POWER
Pinto 998 OHC
Lightened, & Balanced Crank, & Flywheel Assembly
Ported Cylinder Head
Heavy Duty Cam Follower Retaining Springs
Vernier Cam Pulley
Twin Weber 48's
High Pressure High Capacity Oil Pump, Oil Cooler, & Alloy Sump
DRIVETRAIN
Competition Single Plate Clutch, Cable Operated
Five Speed Standard Box
Rose-Jointed Quickshift
Single Piece Propshaft
English Axle With Quaife Slipper Unit 4.4 Drive Ratio
BRAKE SYSTEM
Fronts/ Vented Discs, Split, & Widened m16 Calipers
Rear/ XR3i Vented Discs
Bias Pedal Box With Dash Adjuster, Hydraulic Handbrake
SUSPENSION
Bilstein Front Struts With Tarmac Inserts
1-inch Front Springs, Anti-Roll Bar With Double Width Mounts, Anti-Dive Kit
Rear Turreted Bilstein Shocks
Single Leaf 146 lb. Springs
INTERIOR
EXTERIOR
Lift-Off Fiberglass Hood, & Trunk
Kevlar Doors, & Perspex Side Windows
WHEELS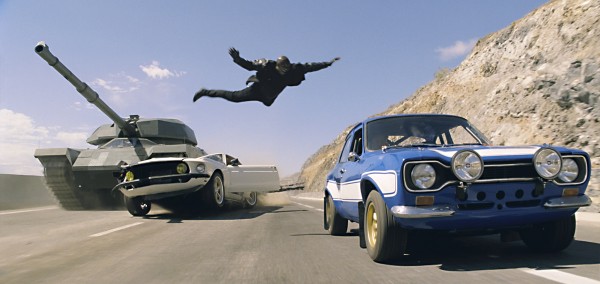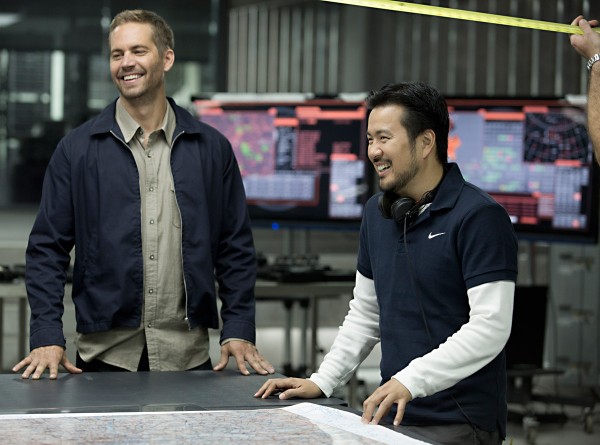 Fast & Furious 6 charges ahead into theaters nationwide May 24 and is sure to bring viewers on an action packed joy ride.
The sixth installment of the franchise, directed by Justin Lin, offers high velocity and the twists and turns that have kept fans on the edge of their seats with the first five. Dom brings the crew together for one last job, after Luke Hobbs reveals his ex-girlfriend Letty is still alive. However, she is now working for the enemy crew. Dom helps Luke bring Letty and her team to justice.
· Like Fast & Furious on Facebook
· Follow @FastFurious on Twitter #Fast6
· Follow @FastandFuriousMovie on Instagram
· Watch on YouTube
· Follow Fast & Furious on Google+
For more features, photos, and videos of all the cars in the Fast and Furious movie franchise, click here.